Will Steem succeed or commit suicide?
In the last weeks there a lot of debate here on Steemit if authors should be allowed to vote on their own posts, and how much, and other debates how to attract more people from Facebook and Reddit to post here. I was inspired by all these posts and especially by a post of @bless "Creating a more Secure, Fair, and Decentralized Steemit #1". You can see in the image below (that's imported from that article) that nothing has changed from last year. The minnows have a very small share of the Steem pie.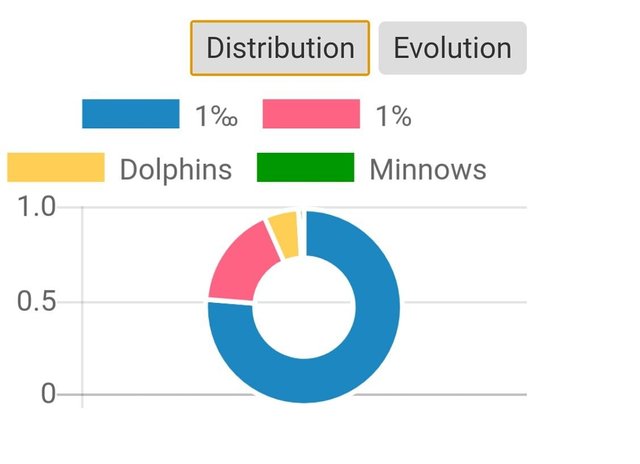 So I thought a lot to understand the problems and what can be done to fix them. And I believe I have found a solution that will benefit EVERYONE
First let's understand the problems
When a new user visits steem.com and starts posting content. Even if it's the best article, and in other mediums would get to the front page  - here it can go unnoticed, collecting dust - maximum he will get like $0.72 if he's lucky. From the other side he sees the trending pages a vacation post of a whale collecting $400 or "What coffee did I drink today". Other not important posts get similar rewards. And that minnow might try hard to build a following, but even if you have 1000 followers if you don't have a friend a whale - forget it. You can make $25 but that's it. Even if your post makes it to @curie that post can make a lot but the rewards of the next one will be back to "norm". He can work out for years and still not get what he would get in any newspaper.
What's the problem?
There is a mix of power over here
It doesn't make sense (to me)
That the whales should decide who's a good writer. In NY Times or CNN the stakeholders don't have a say on    the authors.
That the whales get curation rewards for upvoting more than all upvoters before them. They didn't do anything that they should deserve that reward.
That bots get rewarded and decide what content should appear in the trending page. They don't read the content and don't put any work. 
That the whales decide what content should not be seen. Because they have the wealth doesn't mean they understand to media.
So what's the solution?
Steemit needs a fundamental remaking of it's platform.
There should be 3 branches:
The Author branch
The Curation branch
And The Steem Power branch.
Here is how it should work:
The Author branch is where authors write articles. After the author publishes his article - it gets transferred to the Curation department. That means it appears in the "NEW" column. Publisher doesn't have an upvote right for his post. 
Arriving to the curation department it gets awaited by the Curation team. Who is that? You and me, and anyone else. They inspect the package - I'm sorry the post - and decide if it's valued stuff. If it is, they tag their upvote. A post with more upvotes goes up to the next floor - the "hot" column. A post with even more votes flies up via elevator to the 3rd floor. 
Each curation member has his Curation Reputation Tag. The more upvotes the posts - he curated first or from the first - gets - plus his continuous curation - the more his reputation grows. A member with a higher reputation is like a lot voters with lower reputations. 
Same is with the authors. Each author has an Author Reputation Tag. The more curation votes he gets - or fewer votes from high curation reputation members - the more his author reputation ranks. Posts from high reputation authors will automatically show in the "Top Authors" column.
The Steem Power Branch
Steem Power should be seen as Steem shares that will pay off at the rewards section. Stay tuned.
Rewards
Rewards should be splitted like this:
Author rewards - 50-65% of the post payout. It starts by 50% and the higher the author reputation rank the higher the %. Author with the highest reputation get 65%
Curation rewards - 14-29% of the post payout. The higher the author reputation the lower the rewards as above. Curation rewards decrease because there is less work curating a high reputation post, and to incentivise curation of new writers. The first curators get more than the later ones.
Steem Power rewards - 20% of all post payouts should be shared by all SP holder according to their SP ownership. People with more SP get more.
Referral rewards - 1% of post payout should go to the referrer of the author to Steemit. If there is no referrer the 1% should go towards marketing.
New rules
The rule of upvoting before 30 minutes should be nulled.
Upvoting button should be removed from the title link pages and will only be shown when viewing the article.
Since Steemit curation rewards are to reward curators for their job to find great post - no curation bots should be allowed. They don't add anything to the platform and are just reducing the reward pool that incentives for good work.
Downvoting should be made by at least 3 curators with a minimum curation reputation.
What will we gain? 
That everybody has an equal opportunity to author and curate, and make money doing so. 
Rewards will be paid to whoever deserves it - to the hard workers.
Whales (and minnows) will get their share according to their SP without upvoting. It's not their job.
There will be more quality content on the top pages.
This will attract new talent and get Steem on the map. And hopefully raising the price of Steem to the happiness of all of us. Else if nothing changes than we will have to do what @dan did.
Please follow @emble upvote and resteem. Thank you