This is my 1000th post. I like to say thank you, first to @dan and @ned for this 
wonderful platform they give us. Thank you to the german community , to all my 
loyal followers like @fabio, @knozaki2015, @sirwinchester, @achim86, @twinner, 
@future24, @asmolokalo, @oululahti, @rittr, @pino, @sarita, @feelapi, @uwe69  
and many more. I like to thank @roelandp for his wonderful tools he gave to the 
Steemit community, specially his last one where you can check your loyal followers. 
And special thanks to @craig-grant who inspired me to join Steemit.com 
with his daily Videos.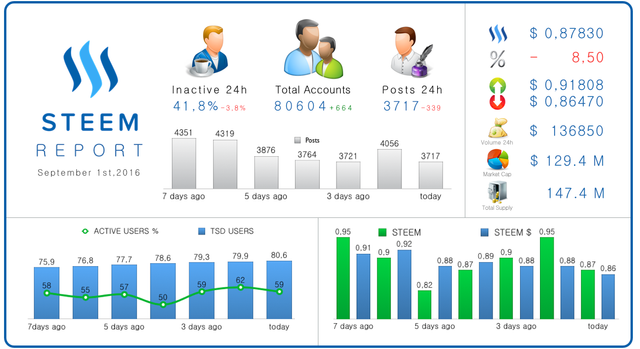 Daily Steem report now with live Steem & SBD Price.
Täglicher Steem Report jetzt mit live Steem & SBD Preis.
If you like the Report, please follow, upvote and comment.