Do You Think the Steemit Interface Needs More Info? Bandwidth Limits and Vote Dust
I am posting this because @rycharde has run out of bandwidth... again! After 4 hours, posted one comment and one upvote. Please resteem as I have very few followers. Thanks!
---
Just went out for dinner, came back and haven't seen this issue discussed further, so here goes...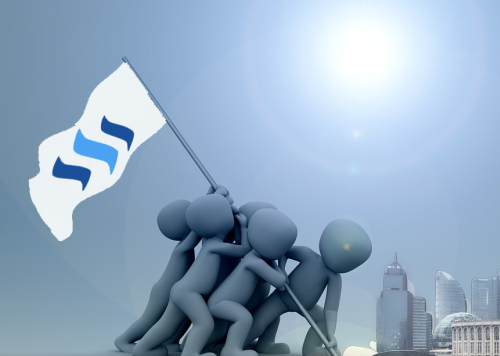 A number of users have been suffering from a message stating that "bandwidth limit exceeded". This has left them with nothing to do: no commenting, no voting, no posting, not even being able to redeem rewards! It's like a complete lock-out. More so! Just discovered that cannot even convert SBD to STEEM and then SP to resolve the issue! And as I write this, I've been offline for about 4 hours.
This apparently has to do with your level of Vests running too low. But how does anybody know this? How can a user avert disaster before it happens if they don't have the information to hand?
The Vests do replenish, so the bandwidth limit is temporary, but searching past posts this has been an issue since over a year ago. I would really appreciate somebody to post the precise formula that calculates the Vests used when voting. Yes, I know there are apps that can help, but they are not visible to the user on Steemit.
It's rather like driving a car but having to check your phone to tell you how much petrol you have left in the tank!
I suspect the cause of these bandwidth issues is the increasing use of voting bots. And here we come to another issue, known as Vote Dust - these are votes that are so low in power and percentage that they don't even register a monetary value in dollars.
As an experiment, go and have a look at your own page on steemd.com - just type in steemd.com/@yourusername. there you will see all your interactions. If you are helping out one of the voting bots you may well see many votes that you have cast at maybe 0.1% voting weight. If you then click on the article you have auto-upvoted, you may see that your vote is not actually registered. I have no idea why this happens, so again, any enlightening comments from devs or witnesses would be very useful.
More Information on the Steemit Dashboard
This is not the first time we bump up against a limit on a Steemit parameter. What I find worrying is that we can all hit these limits without our knowledge. I think we are all used to dealing with complicated interfaces; many people play online games, many drive cars and we all somehow manage to use a smartphone.
I think we really need to have all relevant information visible on our dashboard. We can then judge if we need to change our behaviour. It doesn't have to be numerical data, just a bar-graph showing things such as voting power left (already available on chainBB) and Vests as a percentage from the start of the day. There is probably more data we need, such as how many votes we have cast that day (especially if helping out a vote-bot).
Again, yes it is all available on other steem apps, so why not on Steemit, which remains the primary interface to Steem?
Thanks for any useful comment and advice.
Other relevant articles...
Predator-Prey Equations and the Steemit Ecosystem
Why Do People Believe Bullshit? [research]
Ideas for Future Rule Changes - Voting, Earnings, Maximum Social Benefits - a Discussion Document [expired but comments still appreciated]