When I started writing on Steemit a few weeks ago, I immediately searched for a Steemit app for iOS. I came across eSteem, but was reluctant to give it a try as it wasn't an official app. However, now I have, and here's my review of eSteem for iOS.
eSteem for iOS Review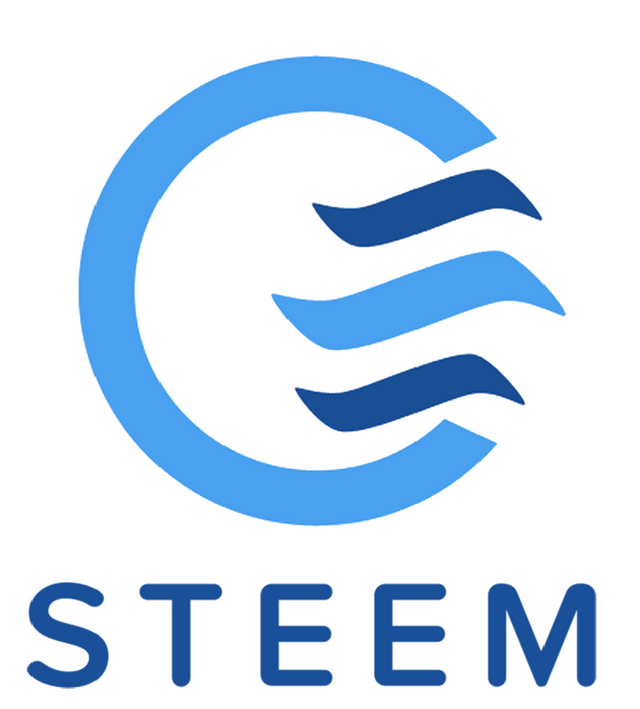 STEEMIT is a social media platform, and it needs an official mobile app. Since there isn't one available yet, let's look at the eSTEEM App for iOS.
Shout out to Feruz Muradov ( @good-karma ) for creating this app! Thank you mate. Everybody appreciates your work very much.
eSTEEM is the only iOS app available at the moment. When I searched the App Store for Steemit, there were only about 5-6 apps. After doing some research, I discovered that eSTEEM is the closest you can get to using Steemit on your mobile device.
The interface of the app is simple, there's nothing fancy going on, and it works. As soon as you launch the app, you see a feed of articles.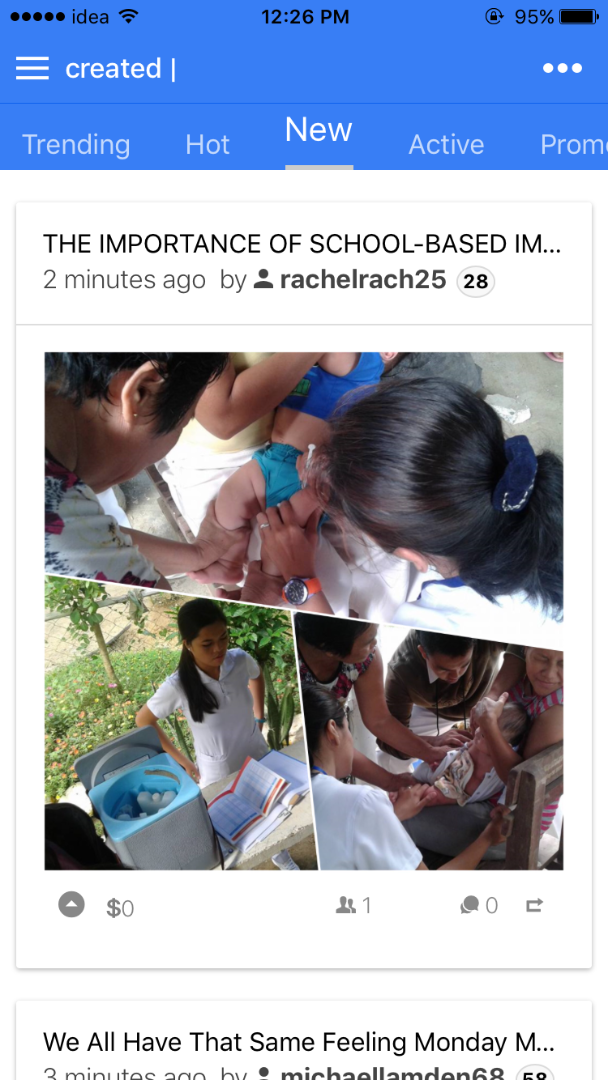 Swipe left or right to browse through New, Hot, Trending, Promoted, and the Active stories. It's all very similar to the web experience. Everything loads perfectly, although at times the pictures take some time to show up in a post. But, that's alright, as the app is updated very frequently. And it's only going to get better.
You can login using your Steemit credentials and Submit a Story, View your Wallet, Upvotes, Followers, Curation and Author Rewards, and pretty much everything else. The best part is that it's all very easy to use and nicely organized.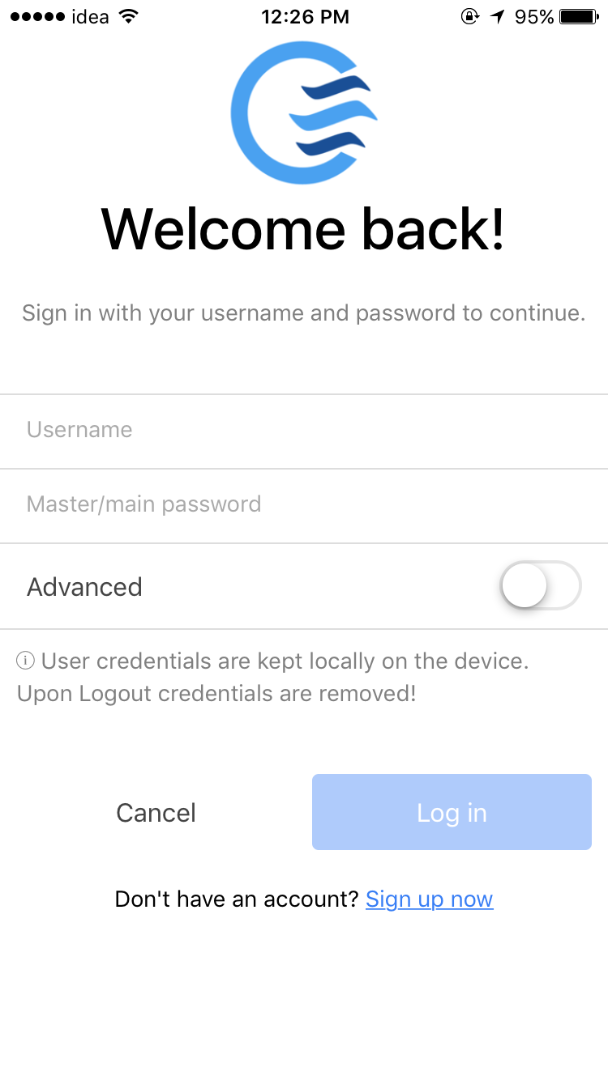 If you're worried about your Password being stolen, then you should know that the login details are stored locally on the iPhone. It's all very secure and hush hush. Once you logout, the details are deleted from your phone as well.
Perhaps, in the near future, the login could be integrated with Apple's TouchID for even more security.
Navigation and Features
As I mentioned earlier, the app has a very simple user interface. Navigating around the app, searching, submitting a story, going through your wallet, everything is easily accessible.
On the Home Page, you will see a Hamburger menu on the top left corner and a Dotted menu bar on the top right hand corner.
Clicking on the Hamburger menu will allow you to view your Profile, change App Settings, Check the Market to see how STEEM is doing, and view your Bookmarked posts. You can also transfer STEEM, SBD or Steem Power to another user.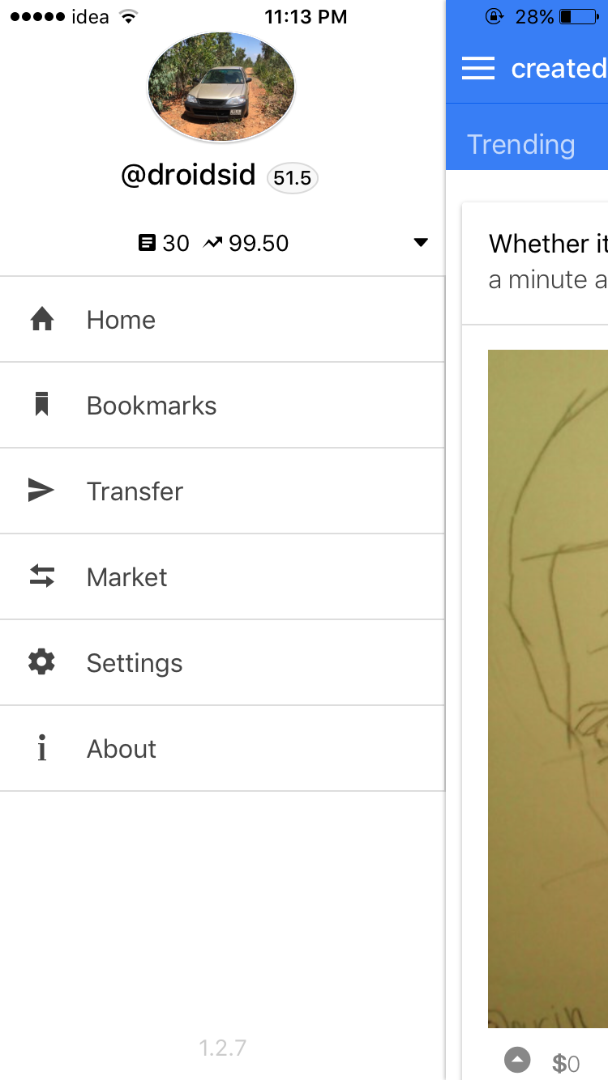 In the Settings option, you can add extra security to the app with a Pin Code, select your Voting Power, and toggle notification alerts for Votes, Comments and Follows.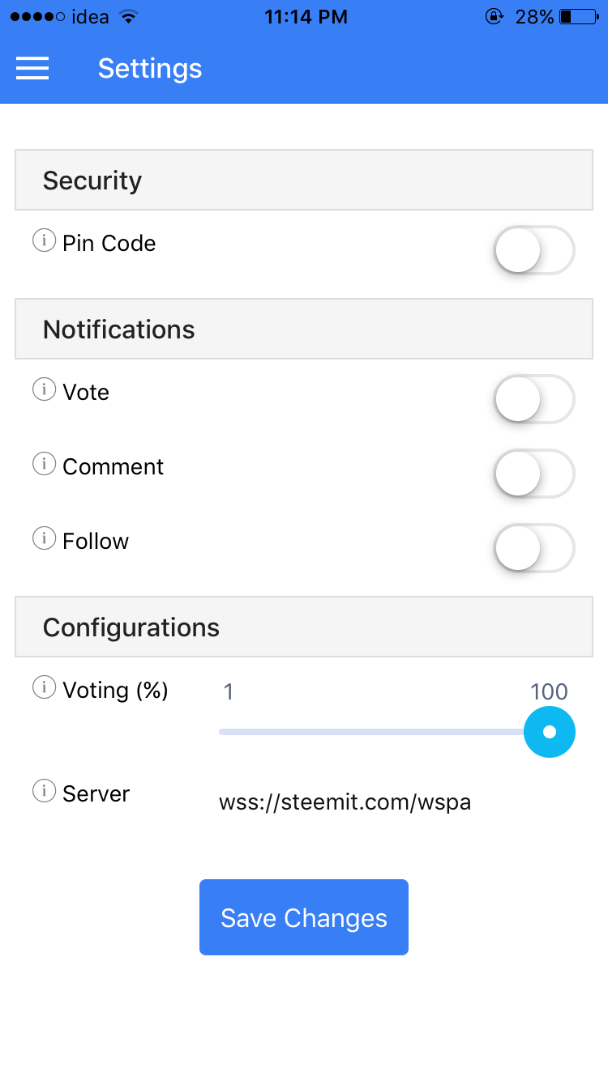 Selecting the Overflow menu or the dotted action menu, on the top right hand corner, will let you Refresh content, Search, Choose between Compact or Card View, and Submit a Story.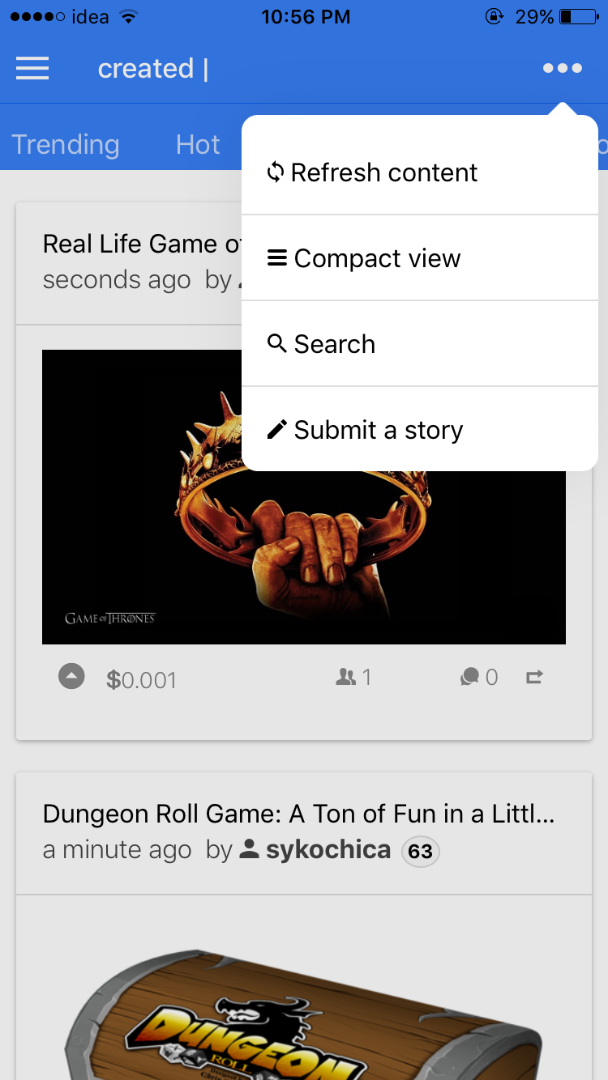 Profile
Open the Hamburger menu and tap on your profile name or profile picture to go to your profile. Here, you can view your posts and earnings, your feed, Wallet, and your comments.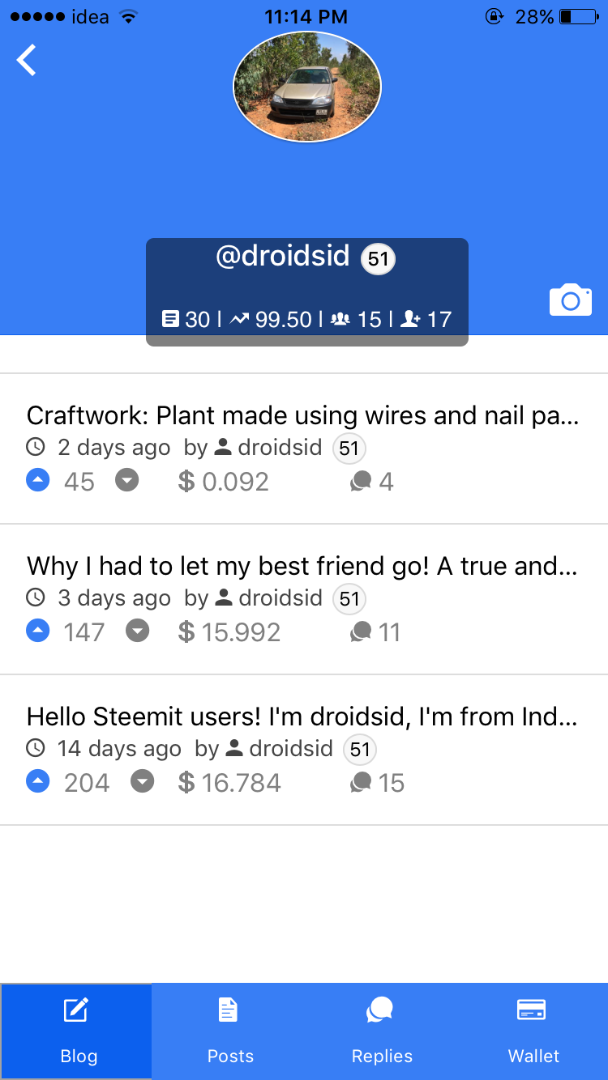 Throughout the app, you can upvote, downvote, flag, delete comments, reply to comments, and even edit your posts.
Submitting a Story
Yes, it is possible to Submit a Story within the eSTEEM iOS app. It's also very easy to do this.
From the top right dotted menu, select 'Submit a Story.' You will be taken to an editor similar to the one found on the web version of STEEMIT.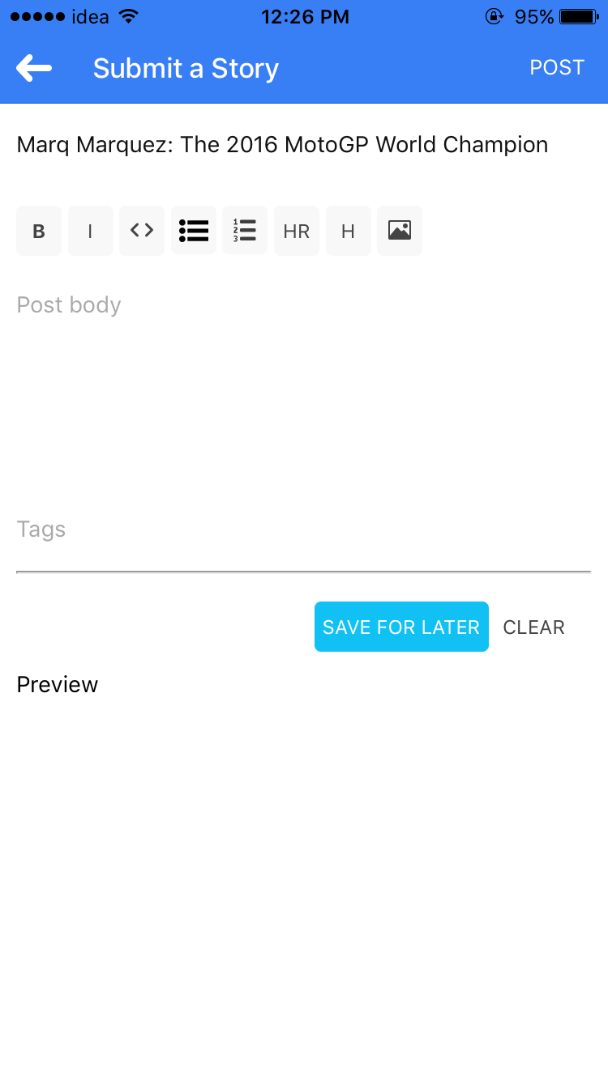 You can add photos, stylize the text, add headings, stylish the text, and add tags. Photos can be added from your iPhone gallery or you could take new ones. You can even set a custom URL for the image.
The editor also previews the post, just as it does on the web platform. If you want to take a break, you can save the post as a draft and finish it later.
Final Thoughts
Being the first STEEMIT app for iOS, eSTEEM is actually very good. Can it be better? Yes, and it will be. As @good-karma told me, a new update will be released in the coming week that will further improve the app.
I haven't used the app to write a post yet, but I'm sure I will do that if I'm out and about, without a laptop.
Overall, I don't really have anything negative to say about the eSTEEM for iOS. It's a very good app for those who want to use STEEMIT on their iOS device.
Check out eSTEEM for iOS on the App Store. It is compatible with iPhone, iPad, and iPod Touch running iOS 8.0 or later.
Follow @good-karma to learn all about the app and go through the change-log for new updates.
Also, follow me as I will be doing more app reviews for you. Next up, Steemy for iOS.
Have some more time? Check out my other posts below:
My Introduction
Why I Had to Let My Best Friend Go
Craft Work: Plant Made using Wires and Nail Paint
PEACE
@droidsid