I just rolled out a new feature for the "Social Insights" tab of steem.supply which lets you visualize the number of upsteemers (people who upsteemed your posts during the last 7 days) versus the total number of your followers.
Here's how this looks for my account:
---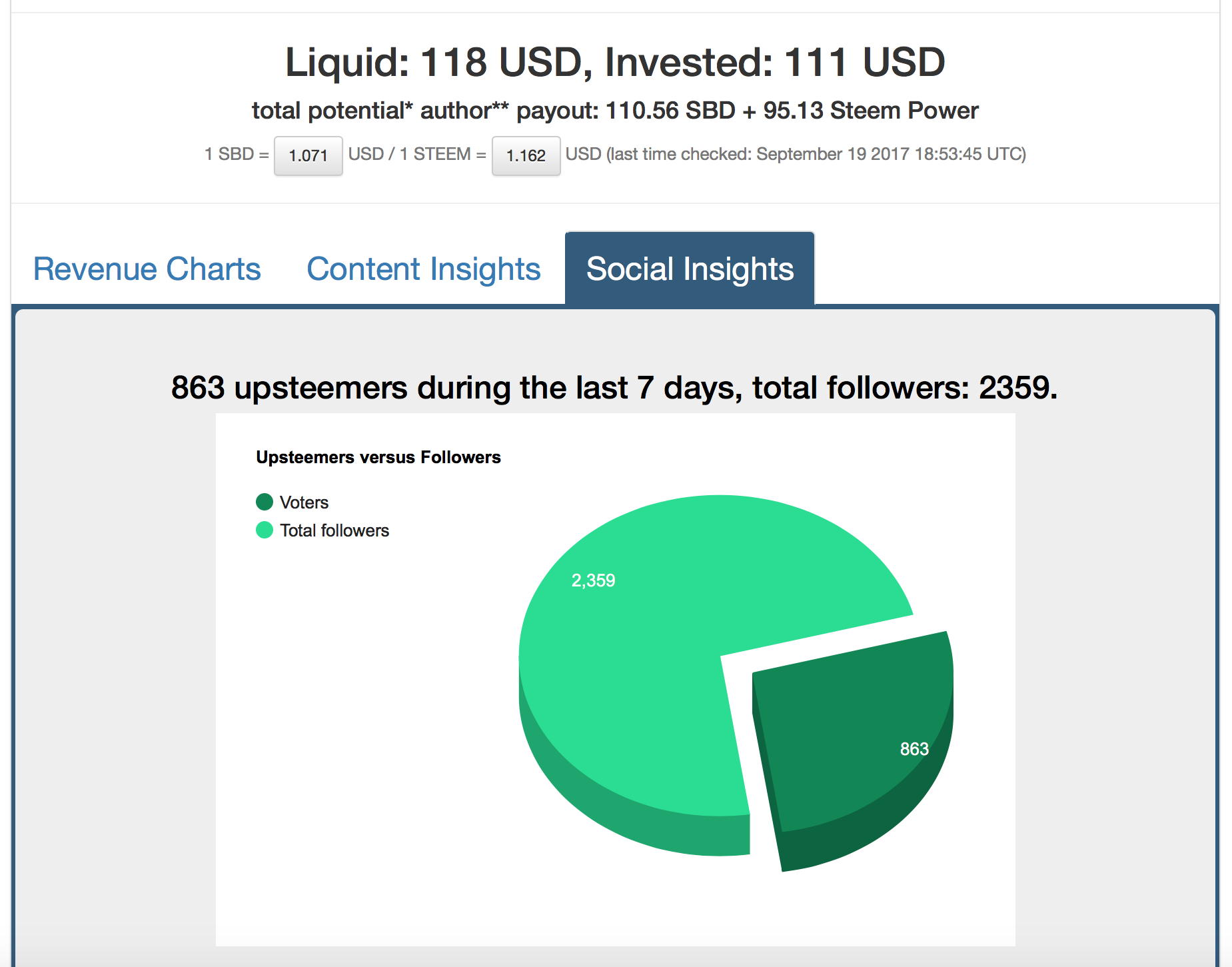 ---
And here's how this looks for @jerrybanfield account:
---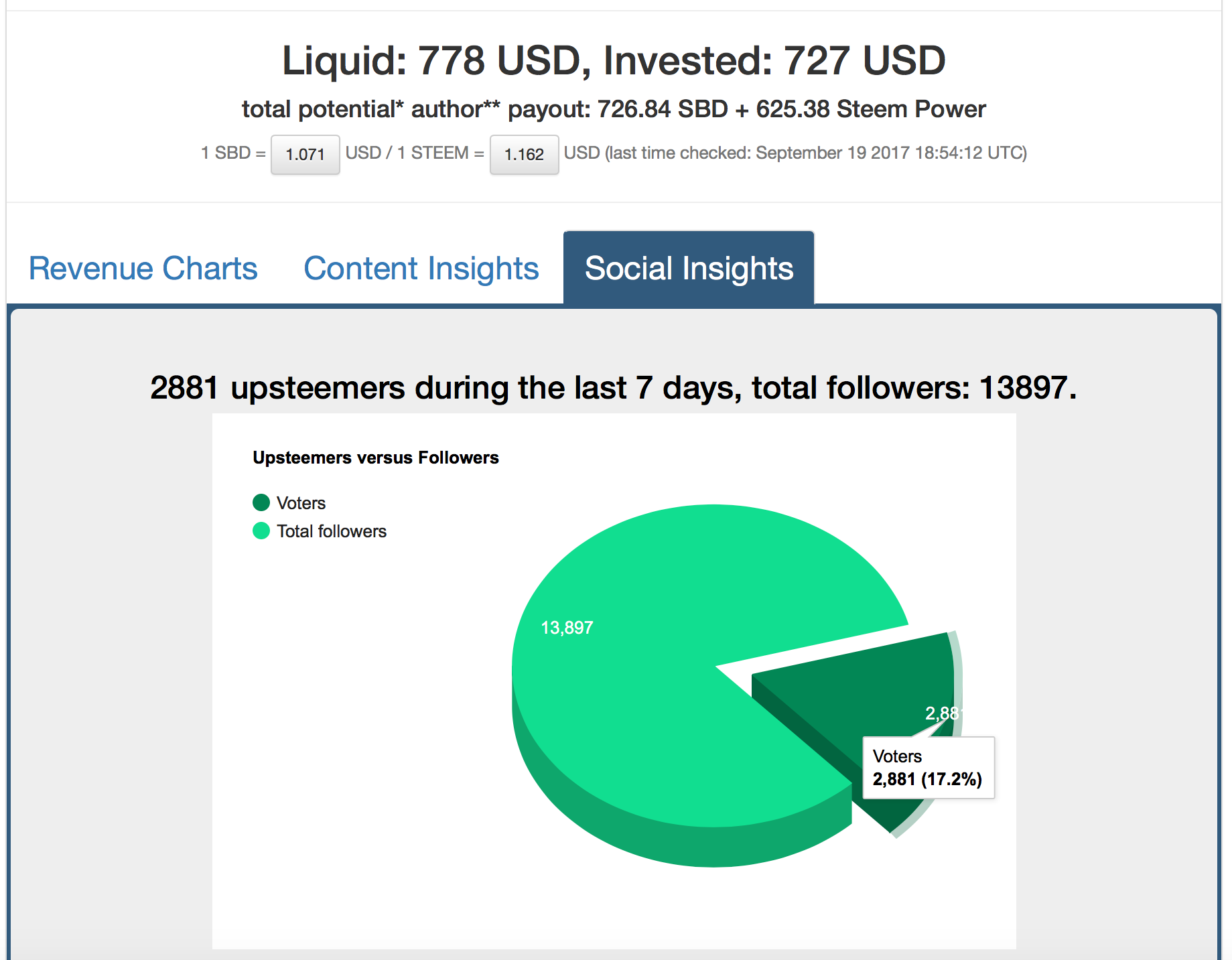 ---
I think this is a very interesting metric. You may have a fairly large number of followers, but not all of them are upsteeming your stories. Or you may have a large number of followers, but many of them are not on Steemit anymore. Either way, I find this metric useful.
Note 1: if the account you're looking up has a fairly large number of followers, the first request will take longer than usual, because how the data from the blockchain is retrieved in this specific case. The subsequent requests are cached for 24 hours, though, so they should be way faster.
Note 2: there is a known bug in Google Charts which offsets the labels for piecharts, so if you see the labels on the slices a bit off, try to hover with your mouse over that slice to see the tooltip, like in the second screenshot above (that's the best workaround I can come up with).
As always, I'm open to suggestions, criticism and feedback.
---
I'm a serial entrepreneur, blogger and ultrarunner. You can find me mainly on my blog at Dragos Roua where I write about productivity, business, relationships and running. Here on Steemit you may stay updated by following me @dragosroua.


---
You can also vote for me as witness here:
https://steemit.com/~witnesses
---
If you're new to Steemit, you may find these articles relevant (that's also part of my witness activity to support new members of the platform):