Simple and easy explanation for the beginners
Note: All the snap short are taken from user profile and if it is against the rule i promise to remove it as soon as get the warning or any comment from cheetah bot. thank you
What Are Voting Bots?
Voting bots are software designed for automatic voting to the users post when they are bid or paid some fees or steem or steem doller as a fees. Generally voting bots are used to promote the post to display it in a trending platform by big blogers or photographer or lets say steem users.
We can see people earning 1000 of doller just from one post and we also feel greedy and want to earn the same money and write the post or blog much more but we fail all the time because we don't realize that those 1000 dollars are not their earning they are investing it from their pocket . As a beginner I also felt so. When our sir "Money guru" introduce to this steemit platform I joined the platform and gave more than 10 hour a day on it. And finally learned much more thing from it.
According to my experience, today I am going to tell you about the voting bots with the example of one trending post so you can easily understand what actually is the fact of earning 1000 dollars from single post.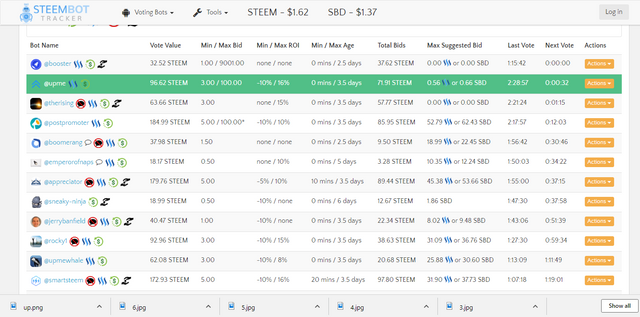 There are several voting bots you can see on the snap short above. These are some voting bots which automatically votes on your post after certain minutes or hours when you pay them their minimum fees which are mentioned there . For doing these you should transfer them some steem or steemdollar on their username along with the post link on the memo that you want them to vote for you. By doing this you will be automatically voted by them with some % of their voting power that depends on the fees you send to them.
You might ask the question if they did not vote and take the money than? This might happen if you send money to the wrong person/bot but if you chose the bot from valid site they will not cheat and if you send wrong amount of fees you will be refunded back that amount.
Are they profitable to use?
At the beginning I also asked question to myself are the bots profitable to use? And watched several videos on youtube and got the answer "YES" but when I practically applied it I found the answer "NO".
I will make you clear with the example of the trending post which is this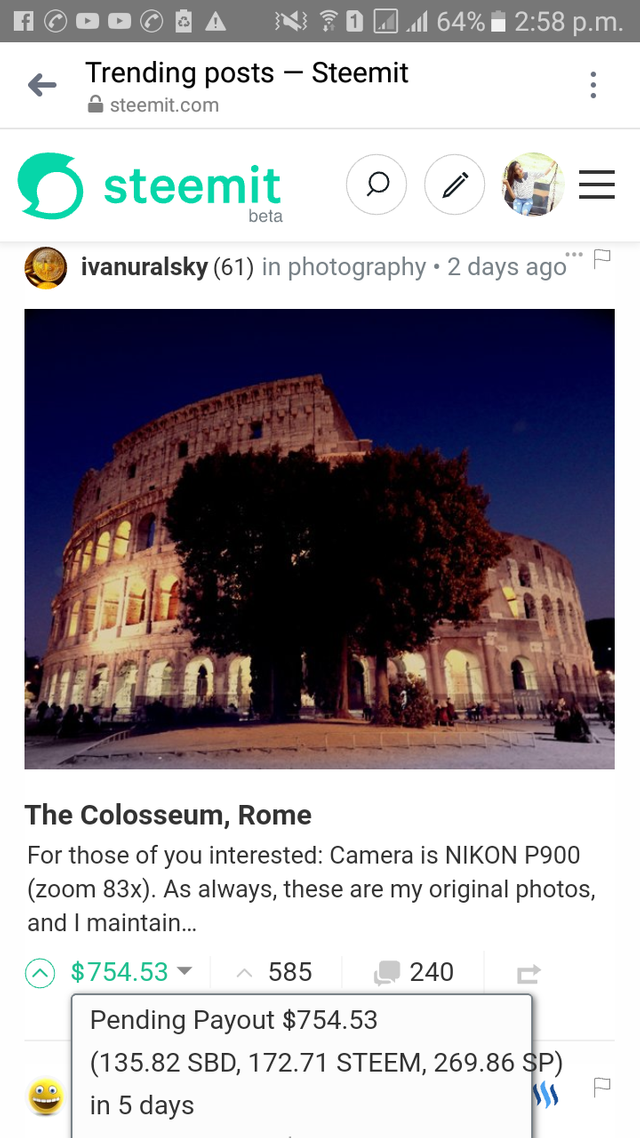 This guy have earned $754 steem by posting just one photos and we feel like wow but the truth is he has spend around $720 in this post bellow is the snapshot of all the fund he has transferred to the voting bots for the same post you can use your calculator and add all those steem and comment below the exact amount because I may have also done mistake on adding.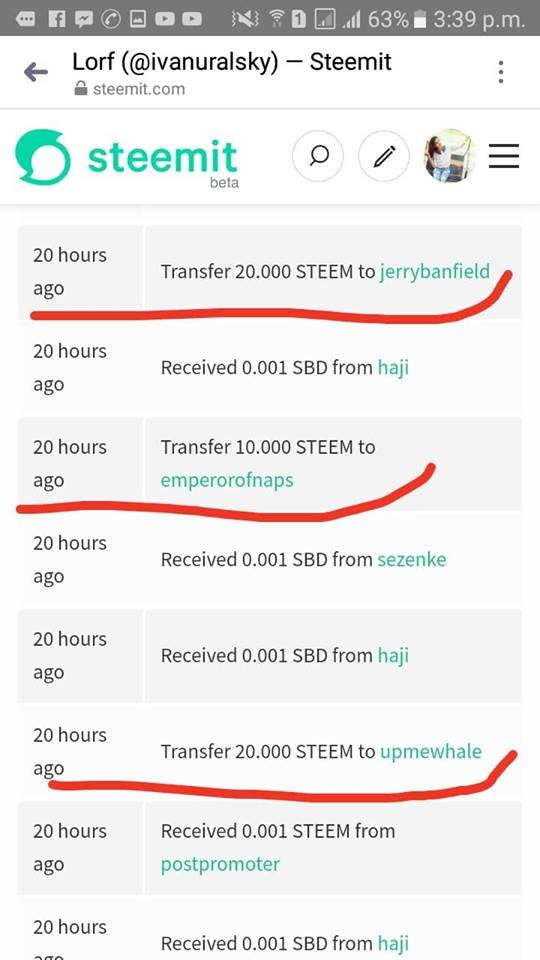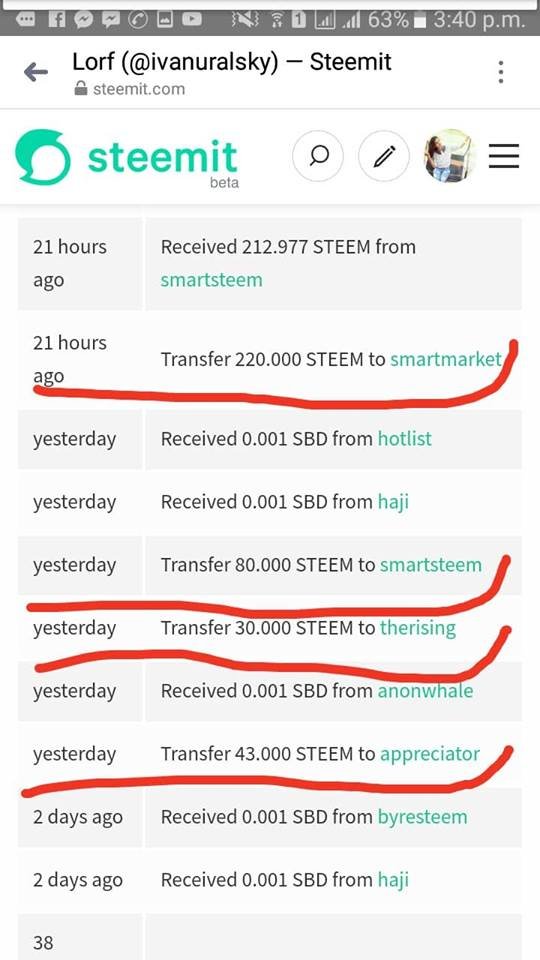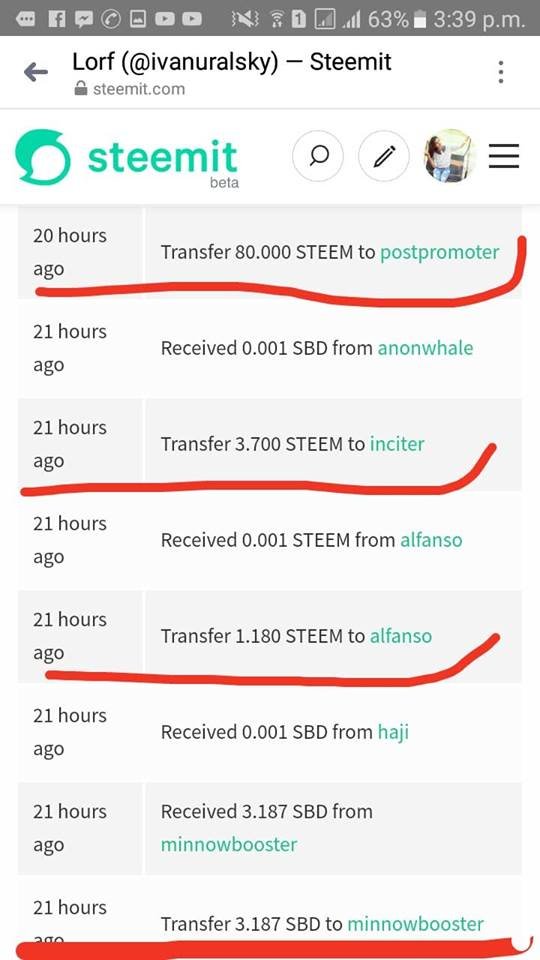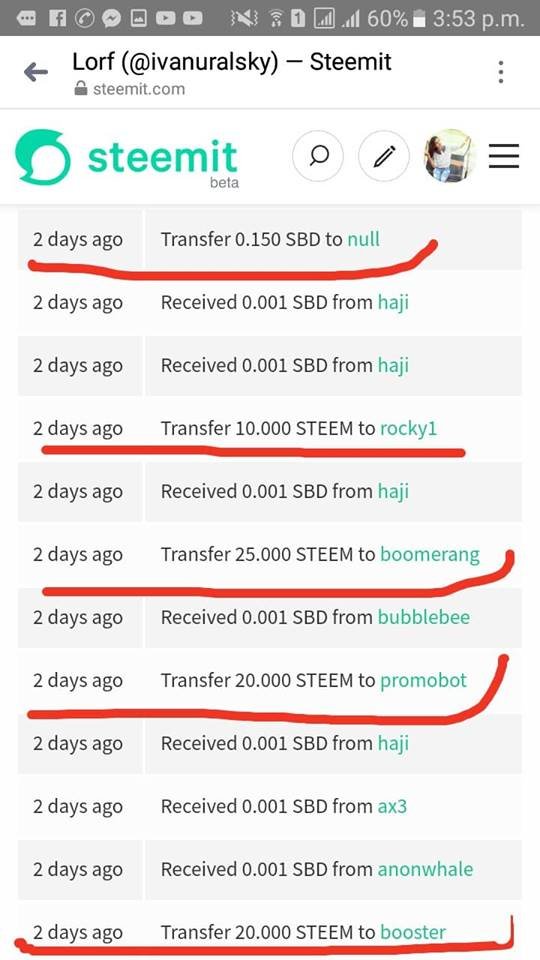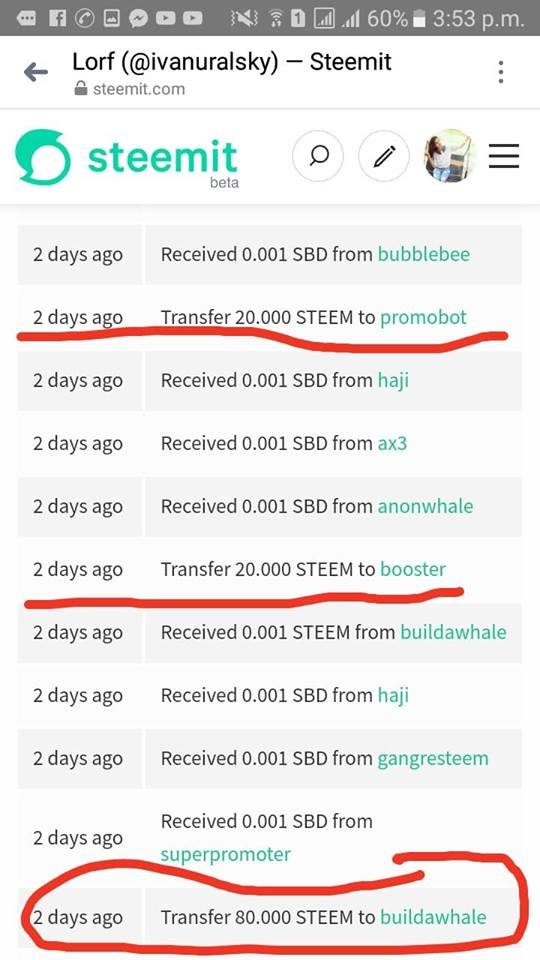 So he spend $720 for earning $754 and from these earning 25% fund will move to curation reward that will be given to the user who upvoted him early so if we subtract 25% ($188) from $754 that will be $566 which is less than the invested money? What did he got? Why is he doing so? Is he unknown about the result? Offcourse he is but he is trying to build himself on the steemit. He want to be in trending platform so that every one will see him,follow him and next time when he post anything he will automatically get upvotes without using bots. But that's only for those who has lots of money for investing but for beginner like us to loose $200 in one post is not a joke.
What are the benefits of using voting bots?
By my experience I am writing all these, generally voting bots have high steem power and voting power, steem power may be their own or may be delegated by other users. So when a user having more steem power and voting power votes our post our reputation will sky rocket at once. When I first used voting bots by reputation jump from 27 to 42 and I was shocked to see that, for a while I thought that was not my steem account but when I researched on it I found the truth fact. So first benefit is you will increase you reputation. Second thing is you can sometime be pushed to the trending platform and if you have good content then big whales will detect your post and start to upvote it and you can earn more. But you should have good content on your post if not you can be down voted and can loss your reputation also. Third is you will increase your follower which will be profitable for future, if you meet the trending platform every one will follow you because you are in trending so automatically you will increase your follower and next time when you post those follower will see your post and start to upvote you. These were the benefit of using voting bots that I know.
Who should use the voting bots?
Voting bots are generally used by those users who have capability of writing really good content or the post which have value on market , the post every one want to read. And if that post come in trending post he or she can double the earning. So if you think you can write really good content and if you think your post will be popular in the field you can use voting bots to bring it on trending platform. if your post have value than whales who have high steem power will upvote your post and you can earn even 500$ from one upvote but it will be rare case.
So using voting bots are profitable only for those who have good knowledge of market and who has extra money to invest. For the beginner like us the use of bots is the loss of money. I will suggest, first make good fame on the steemit platform and when you start earning 10-20$ without using bots than you can use voting bots to boost your post than only you will be in profit otherwise you will be in loss.
So I think I wrote very simple explanation on voting bots. I also gave you an example and hope you all understood the fact.
Please upvote and comment if you want to learn more about voting bots or any knowledge on steemit . I will share the knowledge I got from it and I will also be willing to know your journey and experiences on steemit.
Beside this steemit is a good, I will say best platform just don't feel tired on it if you give regular time on it I will challenge you In coming 1-2 year you will earn atleast 100-200$ per post so think for the long term and work on it. Hope you enjoyed the blog and thanks for those who read from top to bottom and thanks to those also who upvoted me support me and I want to convey my love to all.
Regard: @dontmiss
cryptocurrency trader and Photographer
THANK YOU