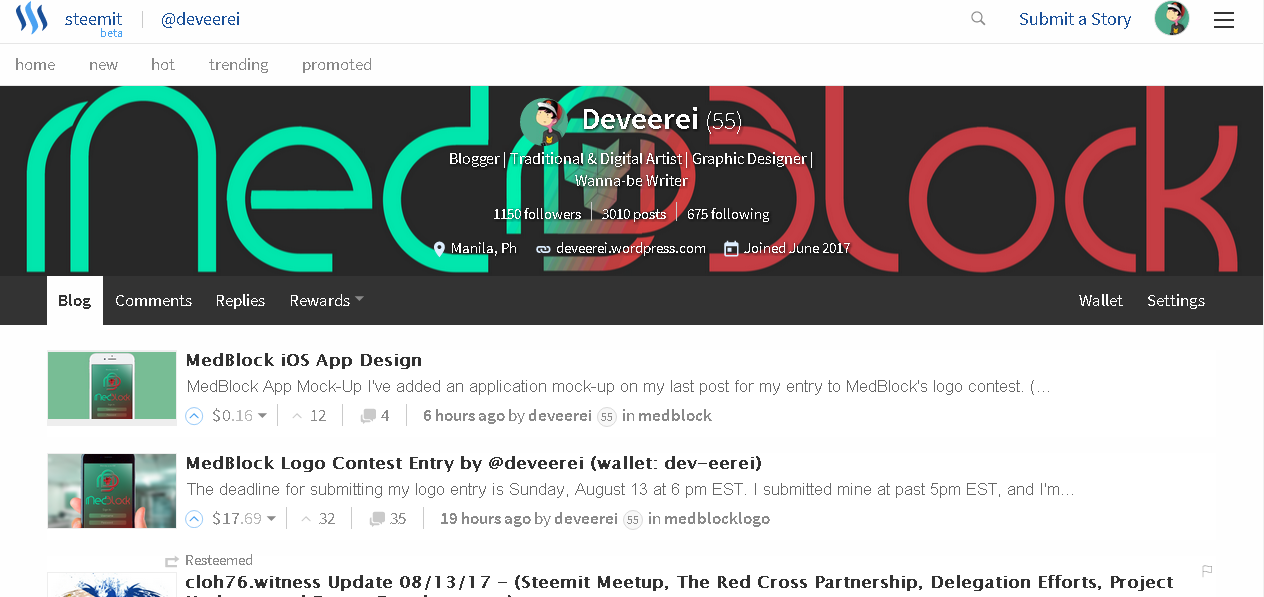 You can now set your cover images for your blog. This is an amazing update for Steemit.com. As you've noticed most social media sites let's you set up cover images. So now, our dear Steemit.com is jumping into this design bandwagon.
---
For information purposes, I used the MedBlock Logo I created as my header image.
You simply go to your settings:
Add the image URL to the "COVER IMAGE URL". Then it will appear like this.

I'm trying to get more information about the recommended sizes for the Cover Image.
I'm gonna make a one for my own, the MedBlock one is temporary only.
Using this one now:

---