Steemit for the Future: The Fine Line Between Responsible Curation and Freedom of Speech
These are exciting times, here in the Steemit Community!
New members are joining us in record numbers, and many "old Steemians" are out there, encouraging people to join us.
Steemit is "Censorship Free..." but...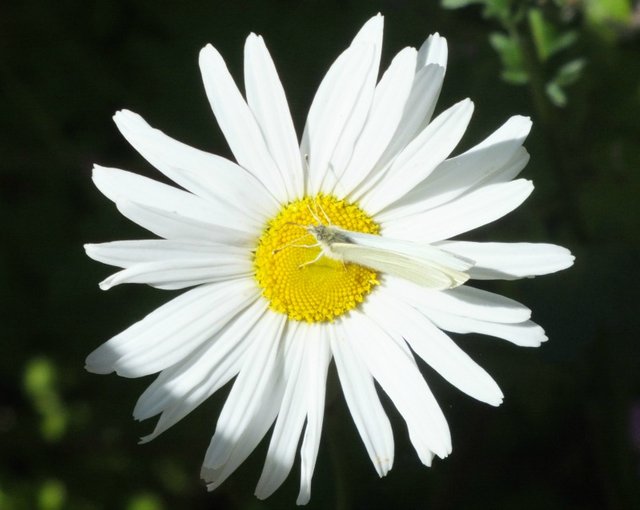 Daisy with a Cabbage White butterfly
Of course, with new arrivals and the community growing, we also get some of the problems that go with growing communities.
Among those, an increasing influx of users who are not really here to "create content," let alone to "create QUALITY content." Their sole intention is to try to milk the system for gain... using whatever means they can.
Now, we like to stress that Steemit doesn't "censor" people, the way many have experienced with their YouTube, Facebook and other social media accounts... but this morning I got to thinking about where that "freedom of speech" actually ends... if at ALL?
When do downvotes (aka "flags") actually become appropriate, as a means to responsible curate Steemit to ensure a positive user experience, overall?
How do we Curate "Trash Posts" and comments?
Over the past week, I have come across an increasing number of what I would call "trash posts." They make me feel uneasy, as I have seen "their kind" invade dozens of content sites before.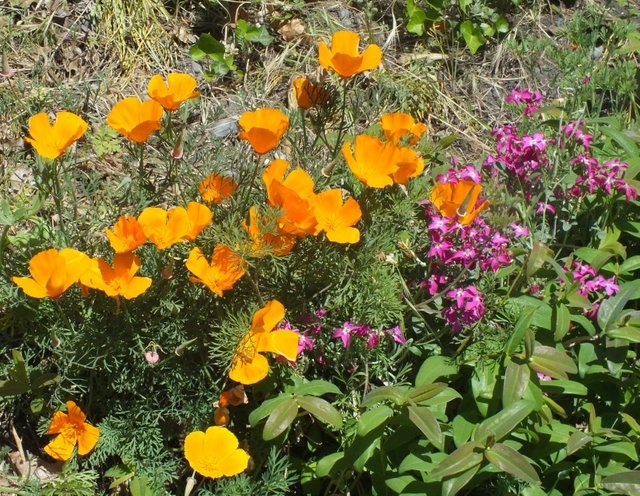 Good weeding makes a beautiful garden
You may have seen some-- typically, the entire post looks something like this:
"Is this legit? i want 2 make money here. please upvote comment and follow me, i will do 4 u also."
Sometimes there are 20 or more consecutive short posts like that from the same user, in the matter of an hour. At other times, a person will create numerous posts consisting of nothing more than a link to some article with the words "What do you think? Please upvote and follow me."
These days, I am also seeing an increasing number of comments that might read something like "I also wrote about this-- (followed by a link)-- please upvote and follow me!" And the inevitable "Nice post, please read my posts and follow me" comments.
Quality Content... and Long Term Community Survival
What makes a community thrive, in the long run?
For me, it means there's "something there" that makes me want to return over and over and "be part of it." That means some combination of people, interests and activities. It also means (and I feel this is important) that "irritating aspects" of the community-- whereas unavoidable-- are kept to a minimum. And to that end, that community members have the tools to keep the community healthy.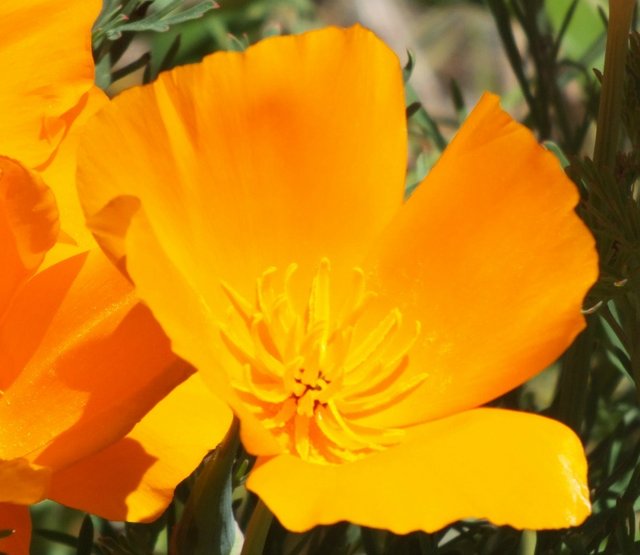 California Poppies
A community is not unlike a garden-- we'd like it to be attractive and healthy; we'd like it to have some diversity... but we also need to tend it, and be willing to pull and get rid of the weeds.
The longer term ramifications are important to consider, too. 
If we are out there "selling" the promise and benefits of Steemit, it's nice to be able to pull people to an amazing and worthwhile community. That's how we grow...
On the other hand... who's going to put much effort into telling their friends about a venue that's pit of illiterate one-liners, dank memes and copied links? 
Which brings me back to the original question of where people get the freedom to "post whatever they want," yet we also tend the Steemit garden in such a way that the "weeds" don't overtake the healthy plants?
Yes, I'm a little oversensitive about this issue... and I have peripherally written about it before. But it's only because I have seen how really excellent content sites have gone down the drain-- repeatedly-- while the founders and "serious" members idly stood by and offered platitudes that "it can't cause that much damage." 
I'm hoping some of Steemit "power players" and those who have been here since the early days will chime in with an opinion or two... 
What do YOU think? Should there be an active effort to curate "trash posts" out of view? Or at least to "discourage" them? I have come across various "early" Steemit members who were flagged to negative reputation scores for various forms of trolling, plagiarism, spamming and antisocial conduct. Should that be applied to newcomers who make it patently obvious that they are trying to "game the system?" Leave a comment-- share your opinion-- start the conversation!
(All text and images by the author unless otherwise credited. This is original content, created expressly for Steemit)