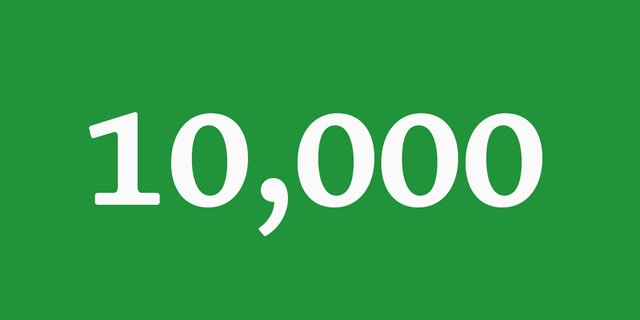 This story means a lot to me. It really does represent 10,000 hours of dedication. This post is about dedication.
Let me take you on a journey of 10,000 hours. The most valuable resource any one of us have - time. Can you spare a little with me right now? I hope so.
My long term friend once said to me...
It takes 10,000 hours to become world-class, in any field.
-- @darknet's friend.
It was over some beers, I remember it distinctly. In fact, I can even remember which beer I was drinking that night. Coopers Pale Ale (a great beer, by the way, if you ever come to Australia, don't drink Fosters).
I remember going home that night, thinking about what he had said, and I thought about it the next day, and the day after that, as well.
I like a good discussion, especially with my best mate. He had really said something to me, that shook me to my core.
He was right.
I asked him the following days - where in the world did he find this remarkable insight? It was a brilliant off-handed remark he made to me, and it an incredible insight into the nature of perseverance. I mean, my friend is smart, but to me, this was next level.
Turns out, he had originally heard it in a Macklemore song. Here are the lyrics (also my favorite part of the song):
See, I observed Escher
I love Basquiat
I watched Keith Haring
You see I study art
The greats weren't great because at birth they could paint
The greats were great cause they paint a lot
-- Macklemore - Ten Thousand Hours
Macklemore and Ryan Lewis - Ten Thousand Hours
Here is the song for reference (one of my favorite songs from Macklemore).
I listened, and I listened again. I love this song so much. I urge you go at least give it at least one listen. If you are one that likes to read lyrics along with a song, here they are.
Ten thousand hours I'm so damn close I can taste it
On some Malcolm Gladwell, David Bowie meets Kanye shit
This is dedication
A life lived for art is never a life wasted
-- Macklemore - Ten Thousand Hours
Enter Malcolm Gladwell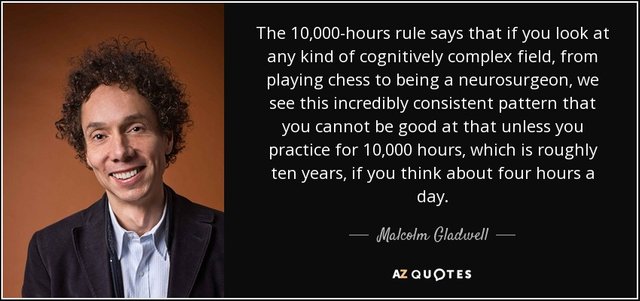 Malcolm Gladwell heros this ideology. He explores this theory, in depth, in his best-selling book "The Outliers".
I find all of his YouTube videos inspiring, meditative, refreshing and to be remarkable insights into human nature. I highly recommend to check out some of his talks on YouTube. Seriously, this guy is good.
All from a Macklemore song.
My 10,000 hours
I am a web developer. Now, it is not rocket science, and it is not brain surgery, but it moves fast, and if you don't stay in practice (you need to love it), you will fade away into oblivion.
I remember when I was about 23 I entered the web development world, in a professional sense. I had no idea what I was doing (thank god it was not brain surgery, there would be a lot of unhappy customers).
I would turn up to work, sit in my chair, ready for 8 hours of solid work when the first 'cab off the rank' would hit my desk...
You wan't me to do what?
I was, at the time, just not naturally gifted at web development.
Every day was a struggle. I was so scared of each new item in my inbox, that at times I would call in sick. I was simply not confident in my skills, and I felt frustrated, depressed and worthless within the small company I was working at straight out of college.
I wanted to quit. I wanted to go back to hospitality. It was easy.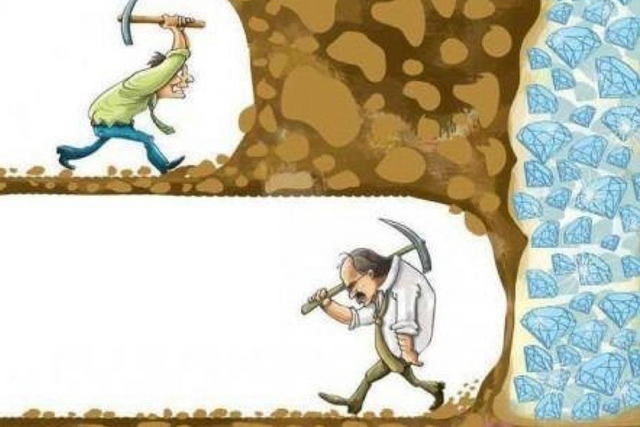 ~5 years down the track, and ~10,000+ hours later
Slowly, very slowly things started to change.
5 years down the track, I was still slogging away at web development. I had put in the hours. I had pulled all nighters, I remember once working 24hrs straight to deliver a project on time. I had gained more confidence in my ability to tackle any tasks that came my why at work. I was on a roll.
Why? I never gave up. I never stopped believing in myself. I kept at it.
Most importantly, I backed myself. We don't back ourselves enough.
I can now, confidently say, 10,000 hours later, I am a (near) master of my trade.
You can throw me any problem, and, given enough time, I will solve it. Of course, there are still always challenges, because I am always setting the target higher (otherwise boredom and stagnation sets in).
It is such an empowering feeling to feel confident in my work nowadays. It was not a quick journey, but I wouldn't change a thing. There was literally blood, sweat and tears. Lots of tears. Now, there are smiles.
Nowadays, I am a successful web developer. I have worked on the likes of Google, Microsoft and have a successful career in my chosen field, and I love my job.
Some numbers
10,000 hours represents ~1.1 years @ 24hrs a day. Considering one normally is at work ~8hrs a day, 10,000 hours represents ~5 years @ 8 hours a day.
It all made sense. Malcolm Gladwell was right.
I take this even further, now.
I believe, we don't live 1 life. We live ~10. Every 10 years, we can re-shape our lives completely. One decade, you could be an expert in surfing, the next writing, the next farming. Whatever you want. You can become a world class master, in any field you choose.
You just need to apply the 10,000 hour rule principle.
Also, don't forget, man makes money. Money doesn't make man.
Put those hours in and look at what you get
Nothing that you can hold, but everything that it is
Kind regards,
Optimistic