Hey Steemians! Before I get into the usual routine, I have a few things to share. First of all, I apologize for my inactivity for the past few days as I was terribly sick and just felt like doing nothing. I am now well again and you should be starting to see my usual replies and upvotes. Next, there are 2 exciting news that I will like to share,
First #TeamSingapore meetup will be on 30th April. Details can be found in this post. Do join us if you are able to!
Upcoming collaboration between the Japan, Hong Kong and Singapore communities. Details in this post. Do follow @orientalhub or watch the #hkjpsg tag if you are interested to participate!
Ok, after I talked about the important stuff, it is time for the routine stuff 😉. I am 4 months into Steemit and here are my updates again.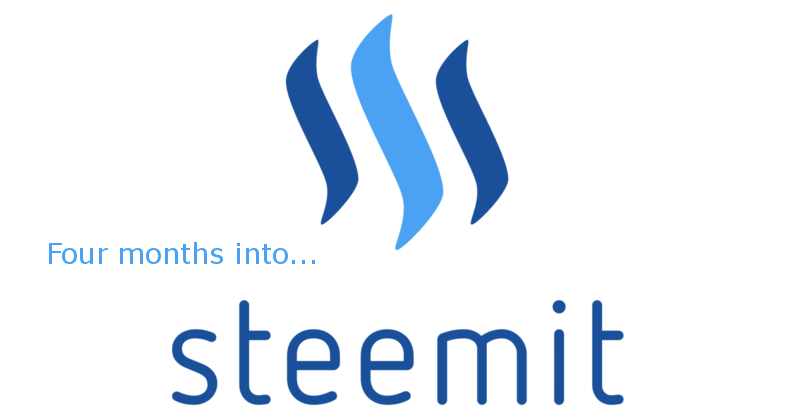 Reputation and Followers
As I mentioned in my previous post, I will start tracking my reputation and followers progress with a chart. And here you go.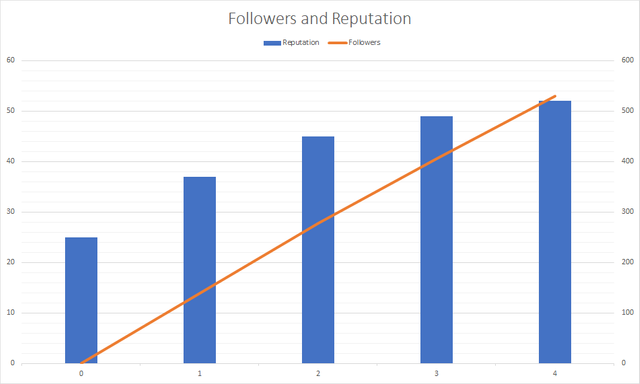 My reputation had only increased marginally, from 49 to 52, but I am still getting a steady increase in followers (530 from 405 in last month). It is really getting difficult to get my reputation higher. However, I will strive to improve it as much as I can!
Posts
I made 12 posts this month. Barely made it for the target (1 post every 2-3 days) I set a month ago. I think this is a reasonable target and I will carry on with this target. My top post was the one on web 3.0. It is an interesting topic because there is no universally agreed definition for web 3.0. And it is actually more of a race to see which technology can lead us to the next breakthrough in web. I am really looking forward to the next generation of web browsing. Will it be highly data-driven and AI powered? Will it be hugely immersive? Will it be truly free? It really all depends on our imagination.
Investments
The past couple of weeks have been incredible for the cryptocurrencies market. From an overall market cap of $240+ billion to now hovering at $400b. This is a massive 60% increase in market cap in just 2 weeks! And in case you have not noticed, STEEM is doing much better. It has risen from a low of 20750 satoshis to now 41620 satoshis. More than 100% gains in terms of $BTC. This is fantastic performance and I will like to congratulate everyone here on Steemit, as you are definitely somehow holding STEEM 😎.
Lessons Learned
As usual, I am going to repeat the lessons I have learned and I hope they serve as some pointers for new joiners on Steemit.
Focus on delivering quality content and comments.
Be patient. Do not be upset or disappointed when the post your spent hours on only get a 5 cents upvote. It takes time to build your profile and reputation on this platform. There are over 700,000 accounts and it is impossible for your content to stand out instantly.
Be active and social! Try to engage your readers. I always make it a point to reply to every comment I receive and selectively upvote good comments. In addition, join your local community like #teamsingapore!
Use bots wisely. As you might have noticed, most upvotes on Steemit is done through bots. I am not entirely against it but I advise to use them wisely and do not abuse it.
Power up if you can afford it. If you are not in need of the cash immediately, try to convert your rewards into STEEM Power. It helps make your votes more valuable and since people tend to follow others with high reputation or STEEM power, it will help you gain some followers.
Be kind to others, especially new joiners. We want to grow Steemit collectively and in order to do so, we have to make it as welcoming as possible. So we should all do our part to help each other out.
Have a niche and build on it. Focus on blogging on what you are good at or passionate about. Do not blog about topics that you think is popular even though you may not know much about it. Why? Blogging takes time and effort, if you keep writing on things that you are not interested in, it will just bore you and eventually you will stop writing. This is especially so if you do not get the upvotes you expected.
A little bonus: Using SteemPlus add-on really helps! The add-on allows you to quickly identify potential spammers or bots. It also show you some important statistics like your actual reputation and your current voting power.
Once again, thanks for reading. Do comment below to share your thoughts with me. I always like to engage in discussions.