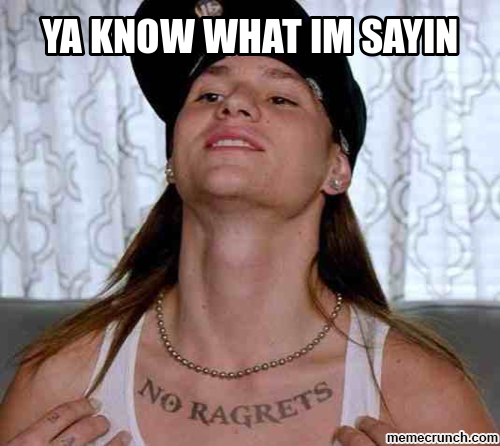 Image source
I haven't done a rant on Steemit yet. This is because I don't usually have much to complain about. I want to complain about something that annoys me on Steemit. Bad grammar and misspelled words really get on my nerves. I know that technically this is a social media... But this is Steemit guys! I'm not even referring to the posts that make a few grammatical mistakes or spell a word wrong here and there. Everyone makes mistakes, and you sure as hell don't need to be an English major to use Steemit! I'm really only referring to the posts that misspell words throughout the entire time I am reading it! They don't even capitalize their I's. I don't mean to be a grammar nazi, but this just looks absolutely terrible! It is not in any way pleasing to the eye. It looks like either you let your five year old kid write you paper for you, or you were smoking a tree at the time you wrote it! Personally, I am less likely to up-vote your post if it looks terrible like that. I'm pretty sure that others feel the same way, even if it is on a subconscious level. Posts that look more professional get more up-votes. This is pretty much factual! People like pretty pictures, logos, good spelling, and people who act like they are the shit!
I'm not trying to be mean, and I'm not calling anyone out! I respect everyone's post. I will still give you an up-vote if I enjoyed the content. I just wanted to share my little opinion. Steem on!
... Oh yeah, and if you find any grammatical errors on any of my posts, be sure to call me out on it!
---