Major Problems With STEEMIT That Sadly go Ignored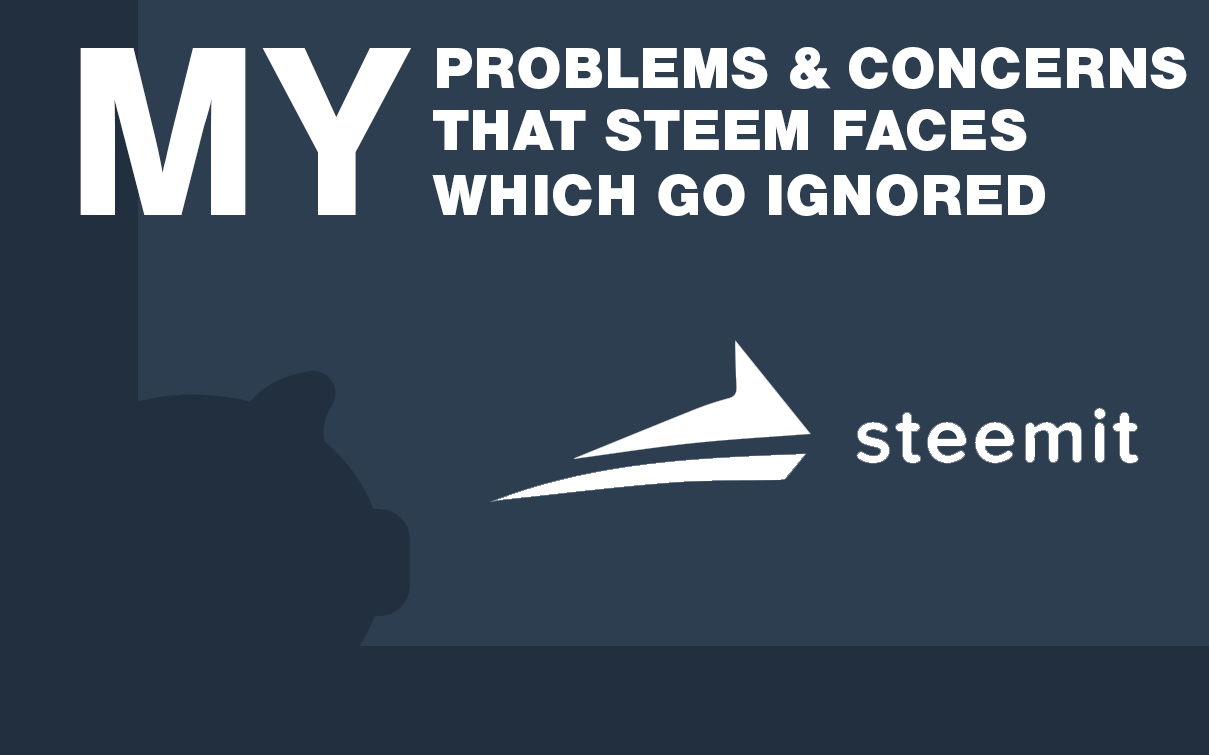 ---
The preface
First off! I really want to preface this by saying that I am a vehement supporter of STEEM, I think it's a revolutionary step in the right direction, and I plan on spending a lot of time here, but let's remember that everything has it's flaws. Layed out here are five different problems that steemit faces that I personally think are significant.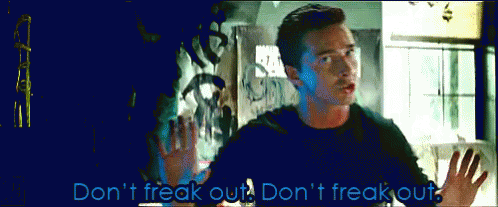 ---
The payment model
Now, many including me would argue that the payment model is a great system, and in theory it is. Not only does it encourage users to write good content, and create good content in general; but it encourages others to actively scout and find the best content to drive it to the top, ensuring only the best content that potential users outside of the steemit habitat could see, and click on, driving more traffic.
But, let's not forget that money is money, and a model of content creation that is solely driven by money can see it's downsides. I'd like to make the analogy of the early era of Youtube. If you were around the Youtube community when it first started years and years ago, it was pure, and most of the videos populating Youtube were home videos made with an old camcorder. They were usually sketch comedy for the sole purpose of putting on a show, for a small selection of people to maybe stumble across. There was no incentive for the creators to make videos other then the excitement of being on the internet, and having someone watch their creation. Over time the entire model of Youtube changed to making videos with good quality content in hopes of getting more views and more money.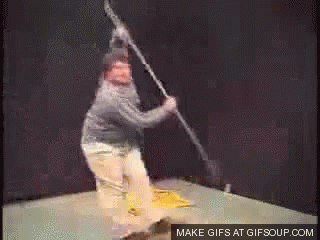 Now you may be asking, "What does that have anything to do with steemit?" well- it leads into my point. It's not bad to make content for the sole purpose of money by all means, but I really feel like the more pure of intentions that content is made from, the better it usually turns out. And the payment model of Steemit really encourages people to post content in the buzzword tags such as: Steemit, Cryptocurrency, Blog, Photography, which sort of gives anyone who would like to post other genuine content outside of the high paying tags a genuine disservice. And in a way, giving posters higher rewards for posting with buzzworded tags can potentially force people to write create in topics they are either not passionate about, or know nothing about. Which can lead to a lot of either superficial or even plagiarized content.
To put my long incoherent ramblings into one sentence, I feel as if the payment model encourages posters to make content that fits their wallets, instead of fitting their passions.

Votegineering and the money race
The payment model is great, but as I have pointed out I think it has some flaws. But let's not forget, the payment model for content creation isn't alone, there still exists content curation; which may be even scarier. Just a few days ago there were some findings, which let's be clear were circumstantial, and I am EXTREMELY skeptical that there was any type of voting ring going on in this post he layed out, but it leads into my next point.
Link here:
https://steemit.com/steemit/@sigmundnash/exposing-steemit-voting-collusion-6-potential-voting-rings-found
Now, let's say this isn't a voting ring, and I don't think it is. It doesn't change the fact that voting rings, and collaborative efforts to upvote content without reading it, or even knowing what it is in efforts just to extract money from the STEEMIT economy is a real threat. And when the entire platform is based on propelling legitimate content to the top, in hopes of domino effecting the entire site; things like this actually pose a threat to the very stability of the platform.
Also, voting rings aside let's think for a second about voting as a whole. As a curator you are vastly encouraged to find content that is good and vote on it. But, at the end of the day you make the most money voting on content that you think isn't "good content" but is content that you think will be popular. So, in theory it turns the system from a vote for quality, to a vote for shock and hype ecosystem. This can be bad because in my opinion, it can even encourage people to just sit on the new tab, and upvote articles that have buzzwords in them, and spicy headlines without even reading the content that's inside.
---
Conclusion
Well, at the end of the day let me reiterate. I love steem, I love the idea behind it, I love how it operates, I love the model of the site and I love the scalability of the platform as a hole. And no, I don't think there's secret men who are in voting ring cults that meet in the woods to discuss who's content to upvote for maximum profit.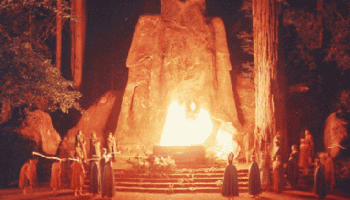 But I do think there are some legitimate concerns to the model of how content is rated, payed out, and scouted for. And I think everyone should share the same concerns because everyone here has stake in the long-term success of steemit, and we shouldn't take that for granted.
Anyway, hope you guys enjoyed my button mashing of ideas in my head, thanks for reading hope you got something out of it.!