It's been a while since I talked about steem voter but I'm still experiencing issues logging in so I decided to share the story so far. You can check out the first post here. The sort version is I got errors while trying to login in and then when I tried to change the password: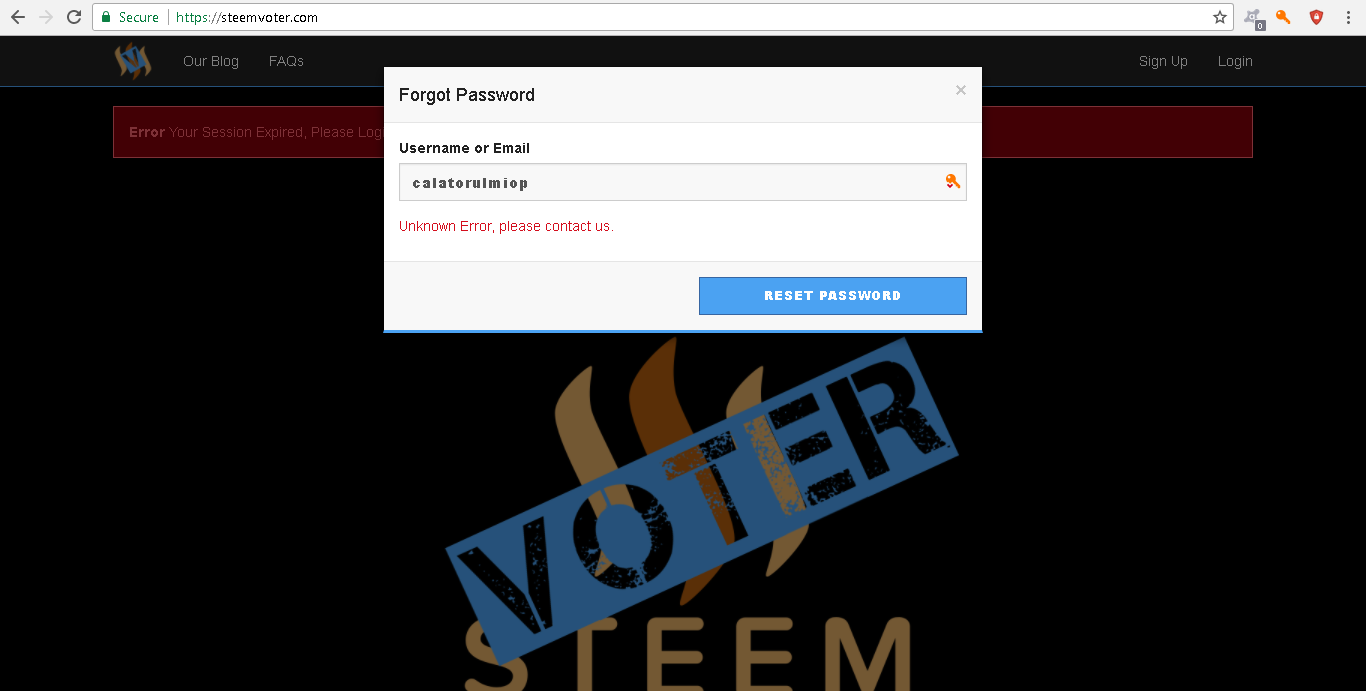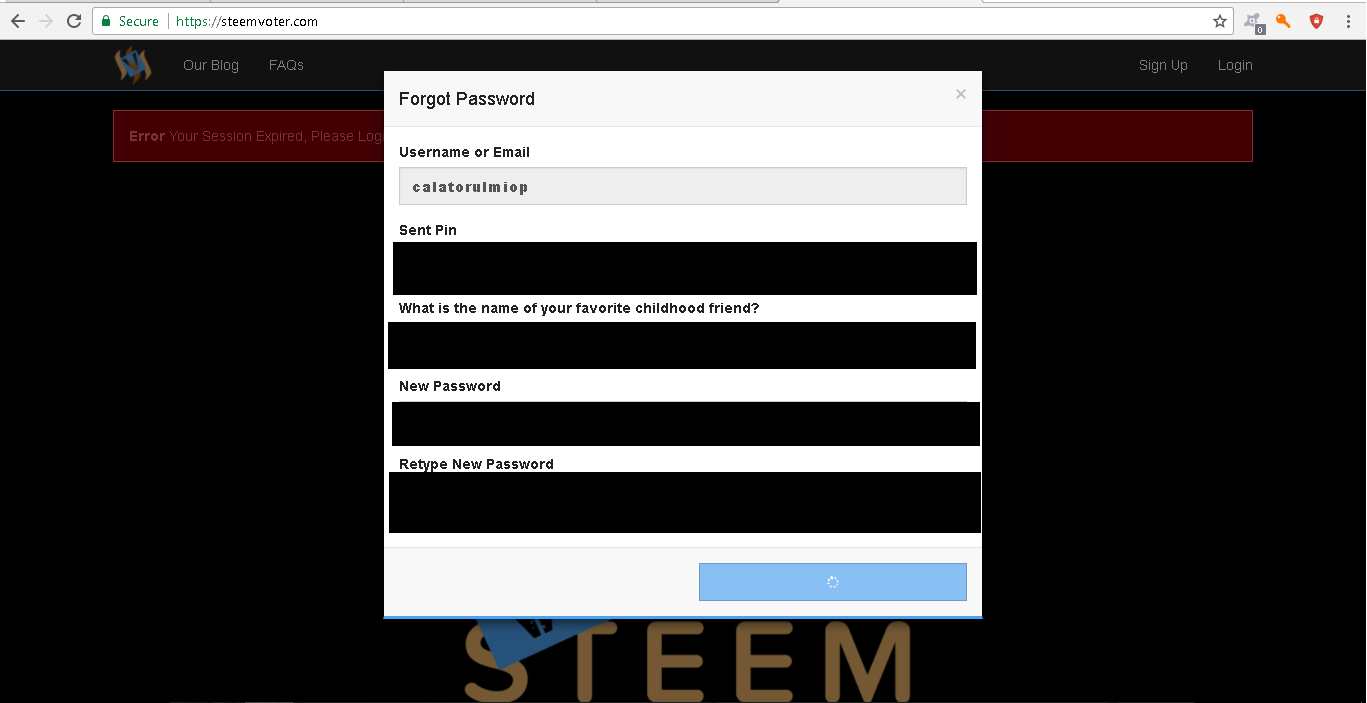 Basically it would load indefinitely when I tried to change the password. So I contacted the team on their discord channel. They sent some new login credentials but I still couldn't login in even with those, so in frustration I decided to leave the problem as it is and come back later. My hope was that a new update would come in the meantime and solve the issue.
And here I am month later and the problem still isn't fixed, although the last voting setup is still in place and working. So at least I can say that I benefited from steem voter's services during this time.
But at the last moment, one of the moderators on their discord channel @furious-one (who is an awesome guy whom I can't thank enough) came to the rescue and suggested I login from my phone, which surprisingly worked.
So If you are experiencing these issues you should try a mobile device and it should work as a temporary solution. A new version of steem supply is in the works and it may solve this issue, fingers crossed :)
Take care,
Adrian