🌼 How I Am Handling Declining Numbers On Steemit re: "From The Mud The Lotus Blooms"
Yikes! My Steemit success indicators are dropping. Here's how I'm working to remedy that, trusting this is a temporary challenge on an upward journey.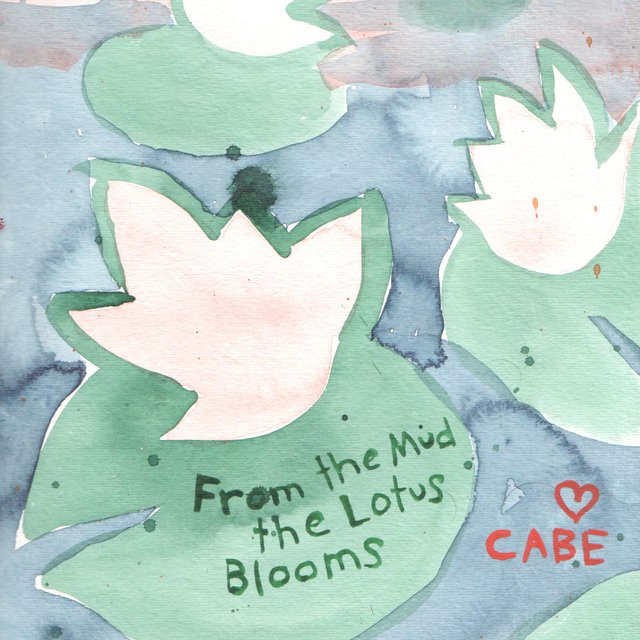 The Challenge
From The Mud The Lotus Blooms
These past few weeks, I've explored the mantra: "From the mud the lotus blooms." These are meaningful words, rooted in Buddhism, suggesting that the deep inner work we do, a.k.a. "shadow work," is nourishing–this is the very act that allows us to grow and flourish.
This was the focus of our most recent Steemit Vision Quest, where we saw many facets of interpretation. As it relates to my Steemit account, I'm looking into the muddy waters, examining all of the seeds I've planted here, and searching for signs of growth, trusting the waterlilies will spring up soon!
Specifically, my account value is roughly 30% of what it used to be, I've lost 100+ followers this past month, and I seem to be stuck at a reputation score under 60. I'm watching these numbers with a soft gaze, knowing some wavering is natural, since Steemit is new and evolving. I feel further peace seeing that "beta" sign, knowing it's still finding its roots.
As the minnow I am, the challenge is to remain calm, and move steadily forward in my healthy practice of creating, commenting, and curating. For now, I can appreciate the fact that Steemit is a nurturing and nourishing pond, helping me to find my voice, stand for what I believe in, and build meaningful connections. On the sunny side: Steemit is a stage, a spotlight, and an amplifier for the new age, when we thrive by our creativity.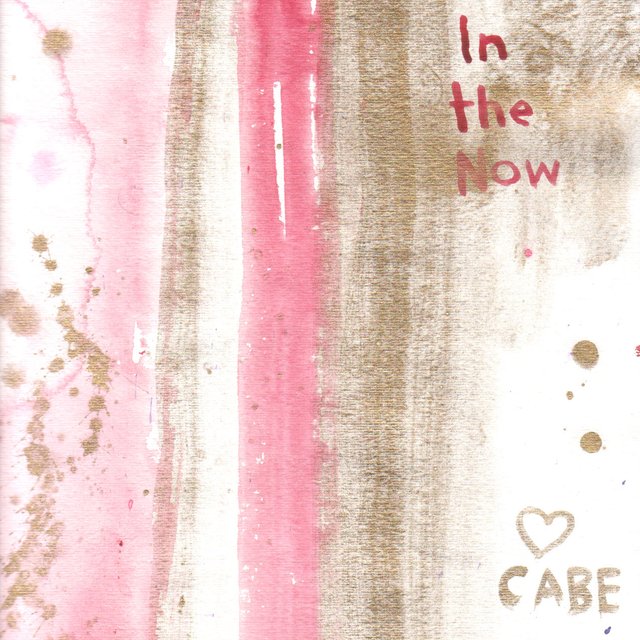 ---
The Opportunity
Steemit helps me to be in the flow, pursuing my passions and finding meaning in life. Here, I'm able to enjoy seeing the world through other people's lenses and filters, living vicariously through their fascinating stories. Steemit gives me a wealth of different perspectives, while also bringing my own life into perspective.
Currently, I'm finding that the community challenges are among the most rewarding ways to participate in Steemit. For example, the Steemit Open Mic (#openmic) is a sponsored event, with valuable Steem prizes for the weekly winners. For me, the main rewards come in the form of practicing and performing in front of an audience, which is making be a better musician. I've entered 30 original songs in this event, and it's easy to see and hear signs of progress.
Personally, I'm interested in the arts and spirituality. These are my favorite subject matters, and two areas of Steemit with great possibilities for improvement. I'm seeing that spirituality is closely related to art, focusing on belief (the heart), while also considering logic (the mind). To explore this area, I created Steemit Vision Quest (#svq), and we've launched 20 Quests, thanks to some wonderful supporters and participants.
To me, Steemit is a sign of positive change. From the futurist perspective, Steemit gives us a glimpse of the new reality, where individuals are more self-reliant and self-sustaining. While the old way was industrial, favoring big business, the new way is entrepreneurial, favoring small business. While the old way was hard work, the new way is gentle and graceful.
Steemit gives us a place to practice blooming where we are planted, wherever and whoever we are. I love seeing the success stories from people who bud and blossom in Venezuela, Puerto Rico, Ghana... There are many nations represented on Steemit, and many individuals around the world finding their footing with the support of this great platform.
It is brilliant and beautiful the way Steemit is building a global community. Here, we talk to strangers. We imagine other cultures, through music, photos, and stories that bring us closer to other people. We learn about power, privilege, and politics, questioning and re-defining progress. We grow together.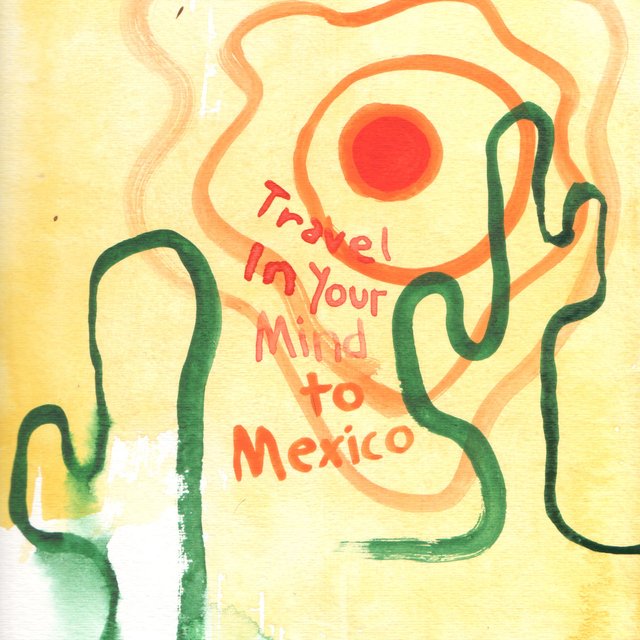 ---
The Re-Introduction
A long time ago, I participated in a "Humans Of Steemit" questionnaire. This was an awesome initiative, launched by @ashleykalila, and I eagerly anticipated the day my story would be told. It never showed, though. So here's my story, in video format, followed by the highlights from that questionnaire.
This video encompasses all of my favorite elements of Steemit, including the Steemit Open Mic. It also reveals my passion for documenting: (1) the art; (2) the movement, and (3) the love.
The Highlights
What's the best advice I've ever received?
Bloom Where You Are Planted. I saw this written in my dad's handwriting, soon after his passing. I was 16 at the time. My dad fell into a whirlpool, in a Wyoming river, and his body never surfaced. This became the core fatherly advice that I received from my dad, and it continues to move me in my adult life. To me, it's all about showing up and doing my best, wherever I am–like a dandelion. "I Bloom" is now a song I sing with the kids, and it's my daughter's favorite.
My daughter, singing with me.
What's one significant event in life that made me who I am?
I mentioned my dad's disappearance. He was my best friend, and a role model, and an exemplary human being. A saint, really. My whole world whirled and spiraled away from me in the instant when I looked into that whirlpool, wondering why. I had to stand on my own two feet. I learned to slow down, look inside, and ask questions.
A documentary short film, exploring my dad's mysterious passing.
If I could be an animal for a day, which animal would I be?
Golden eagle. I love the idea of flying high, soaring through the clouds and being above the world for awhile. To me, the eagle spirit brings insight and inspiration, as if my higher self is here to guide, through keen vision and awareness of my surroundings from a higher level. In my energy work, there's a practice that embraces the energy of this bird, called "eagle cry whistle," which is a burst of air extended to the point of silence, releasing that dizzy feeling that comes with excess force.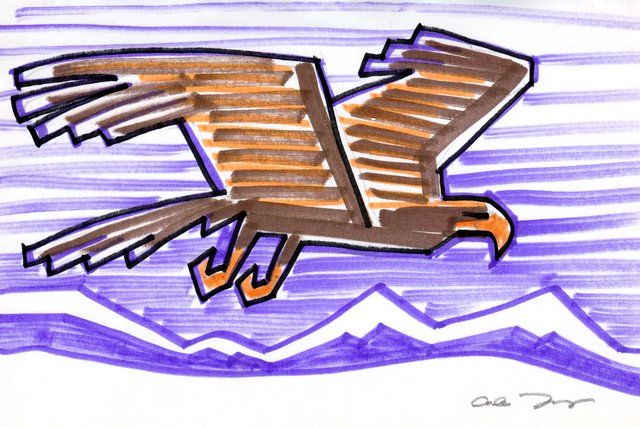 Which person inspires me the most?
My dad is the "simple man" I aspire to be. In his earthly life, my dad was an elementary art teacher, and I believe his work continues in the afterlife. He is like a gentle giant–a kindhearted mountain of a man, with the eyes of a child, lifting people up with his creativity and his playful energy. Through his example, he teaches me to embrace the child inside myself, full of wonder.
Another look at my dad's story, from the feature film, Wild Family.
My dad continues to inspire me, and this inspiration is literal, as I am currently learning to connect with him in spirit. At bedtime, when we sings songs with the kids, sometimes the kids as for a "Spirit Journey," which is a guided meditation into the imaginal realm. This is where we find "Grandpa Terry," living in his treehouse. The place is filled with light and color, loaded with instruments and art supplies.
As a Human Of Steemit, how do I contribute to Steemit?
My greatest offering is my lighthearted nature. I bring this on a daily basis, whenever I'm on Steemit. You'll see it in my comments, and in my posts. My heart smiles when I see harmony, love, truth, and justice, so these are the areas where I focus my energy here on Steemit. Seeing the lightness in others lifts me up too, and so I greatly appreciate this uplift whenever it is given. I am working to keep Steemit bright and colorful, like the rainbow stars, as each of us shares the creative fire inside.
A vision I shared in a community challenge by @stellabelle, expressing the importance of art and imagination as they work to co-create a better world.
---
This post contains 100% original content by @cabelindsay.