Introducing Steemit Vote Weight Calculator - A Tool To Maximize your Curation Rewards
Ever wondered what kind of impact your vote would have, before voting?
Is it too early and the thirty-minute penalty will eat all the weight of my vote? Or is it too late and I won't get a cent after all the whales that voted?
Wonder no more! Introducing Steemit Vote Weight Calculator, a simple online tool that will let you know the impact of you vote, before voting!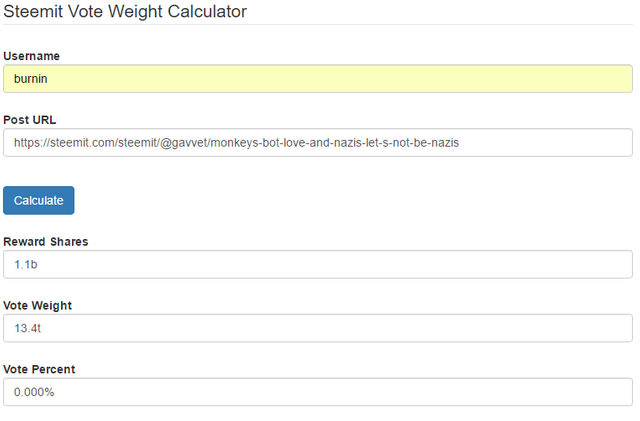 No use wasting my Voting Power on this one right now.
It will show you the estimated Reward Shares you'll get when voting right now, according to your STEEM Power and Voting Power, and the estimated Vote Weight and percentage you are expected to get. Early vote penalties are also displayed.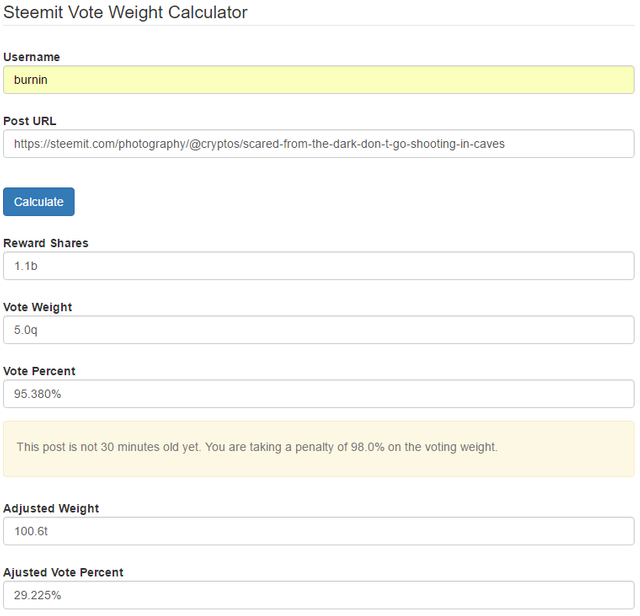 A bit too early for me to vote on this post. Better keep checking.
Hopefully, you'll find it useful to determine just the perfect spot to maximize your curation rewards.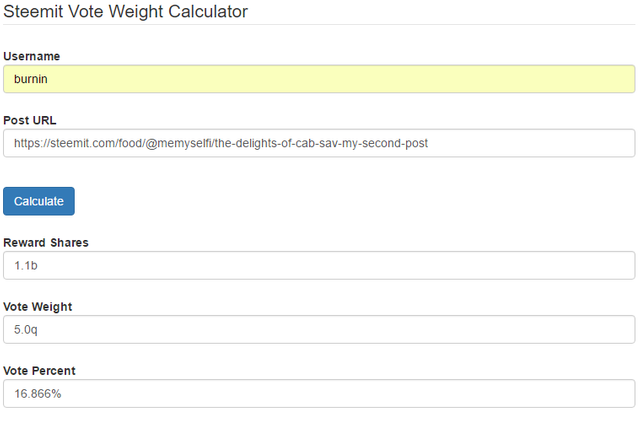 This looks a bit better. Will it get popular?
Warning! Not recommended to use it to dream about whales upvoting your posts.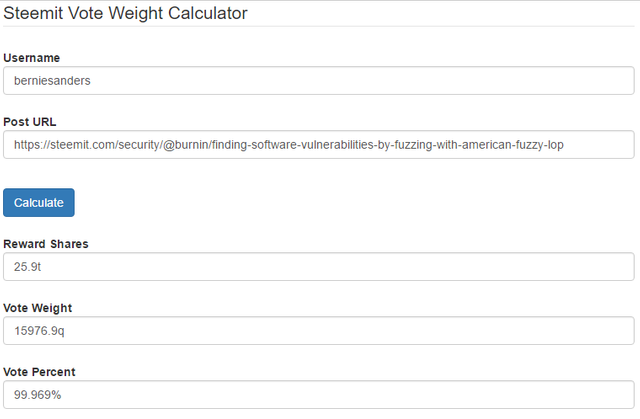 You'll just get frustrated!
Thanks to @jesta from steemstats for the support on figuring this out, I wouldn't have made this without him. Do you have any suggestions or improvements you would like to see in this tool? I've got a few ideas, but let me know yours!