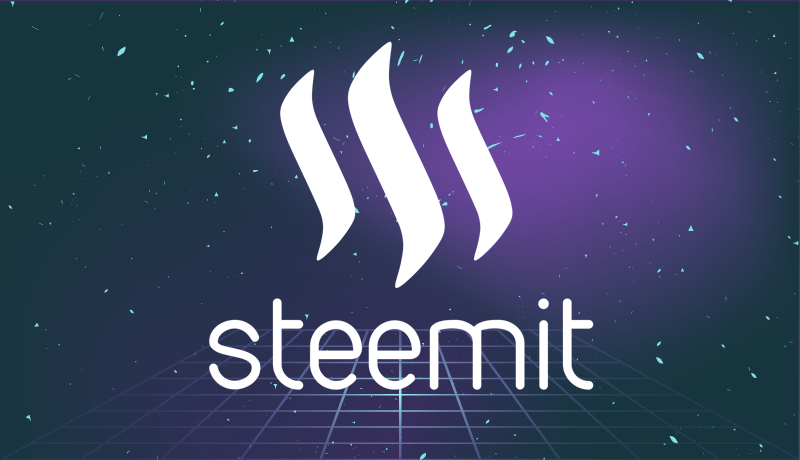 Interesting point of this is that Ethereum was ranked #1 while Bitcoin was #13.
I have no doubt this is politically motivated coming from the Chinese government, but I found it most interesting that Steem was ranked #2, given its "relative" obscurity (read: flying under mainstream radar for the most part).
Any news organization would be wise to keep something like Steem away from their readers since its is a direct competitor to their business model, particularly if the @steemitblog roadmap comes to fruiting with Social Media Tokens on the horizon.
Admittedly, I didn't research the underlying methodology of this analysis, beyond their index rankings of Technology, Innovation, and Application, which are all relatively self-explanatory. I see Bitcoin as far more disruptive of a technology since it births the possibility for all the others to thrive. A Bitcoin is a far more dangerous technology to the power structure of the Chinese government than Ethereum, in my opinion. Perhaps they underestimate the potential of censorship-resistant news propagation to their citizens as well?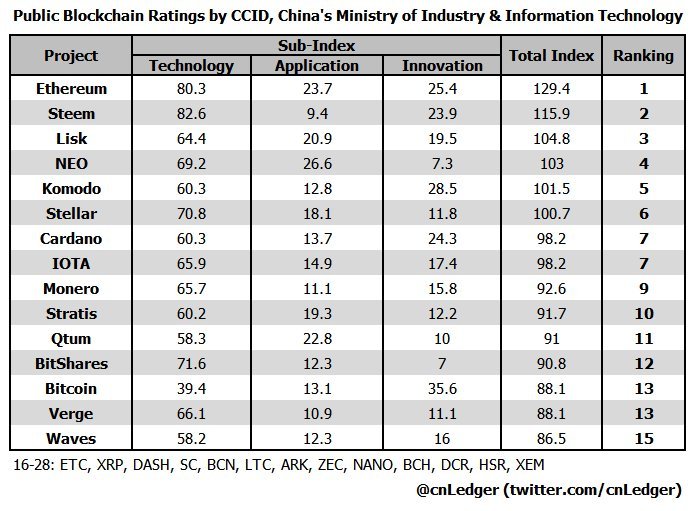 English language article from CCN was not too pleased with the ranking of Bitcoin so low, or Ethereum at #1. They took special umbrage with Steemit being ranked #2, making the following assertion:
...Steem is not a base layer blockchain technology that can be used to create decentralized applications. Steem is a content distribution platform based on the blockchain with a primary purpose of distributing content. Essentially, Steem is like Reddit based on the decentralized blockchain.
I really hate it when journalists don't do their due diligence. Whatever.
My response: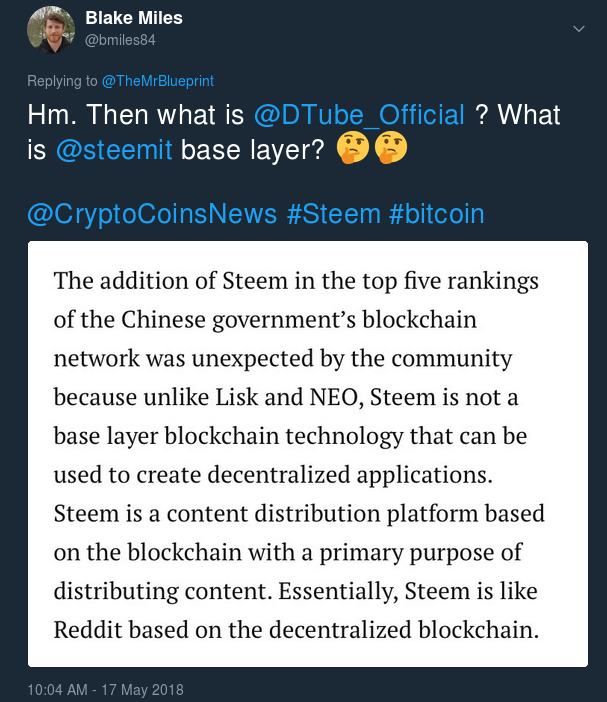 ---
So what are YOUR thoughts on these rankings? Steem deserves #2? Why didn't BitConnect make the list? Hmmmm....
image via Starbase.co