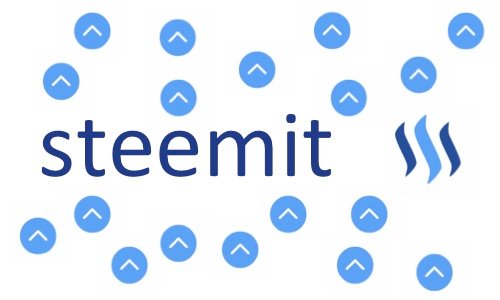 ---
Make the upvote button float on a post!
---
Steemit FloatVote
After I came across a post from @blakemiles84 entitled STEEMIT Idea Proposal: Floating Upvote Button, I thought it was a really great idea and I went ahead to implement it!
Here is what it looks like: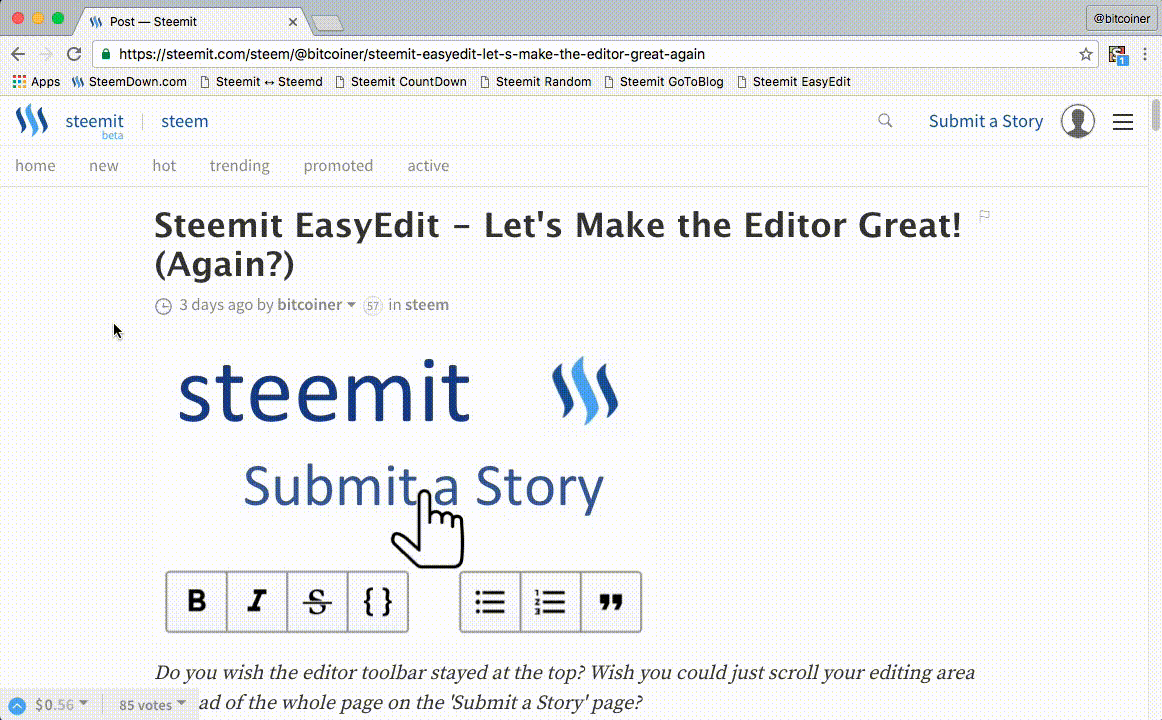 ---
Install
To install, go to the following page:
https://userstyles.org/styles/132260/steemit-floatvote
There it will prompt you to install Stylish, which is a user styles manager, if you don't already have it.
After you have Stylish installed, you can proceed to install the user style with the green button.
Here is what it looks like: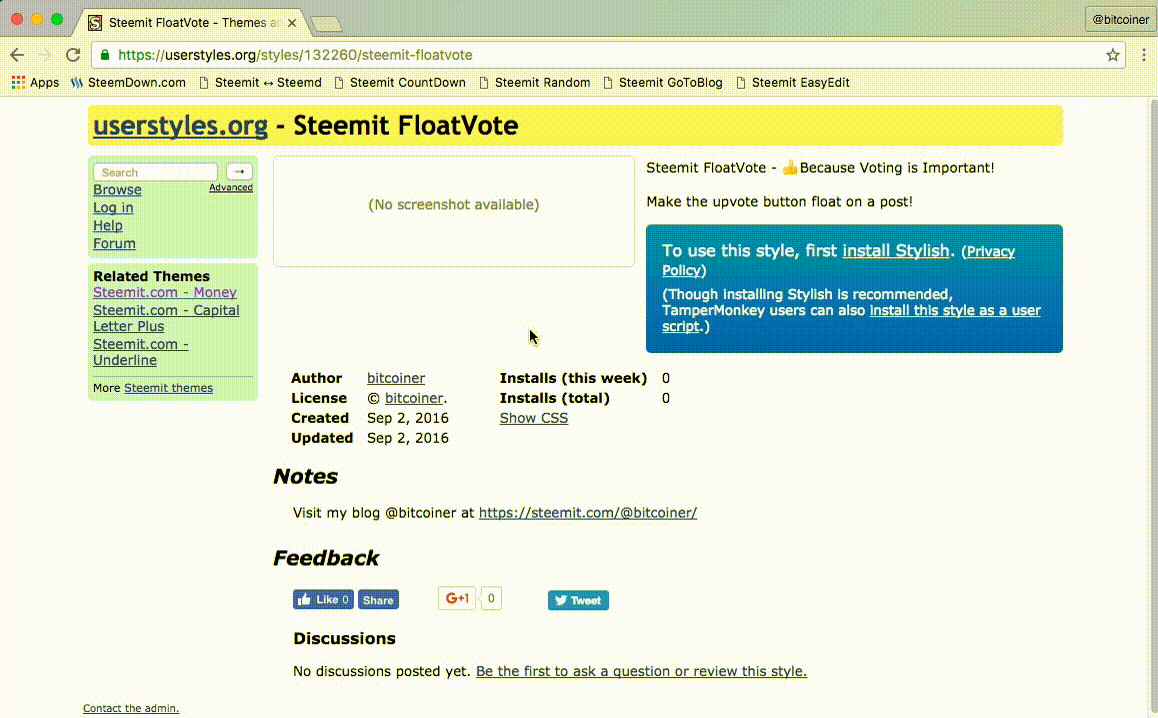 Stylish is available for many browsers including Chrome, Firefox, Safari, and Opera!
---
Use
Just go to any Steemit post and the upvote button will be in the left hand corner: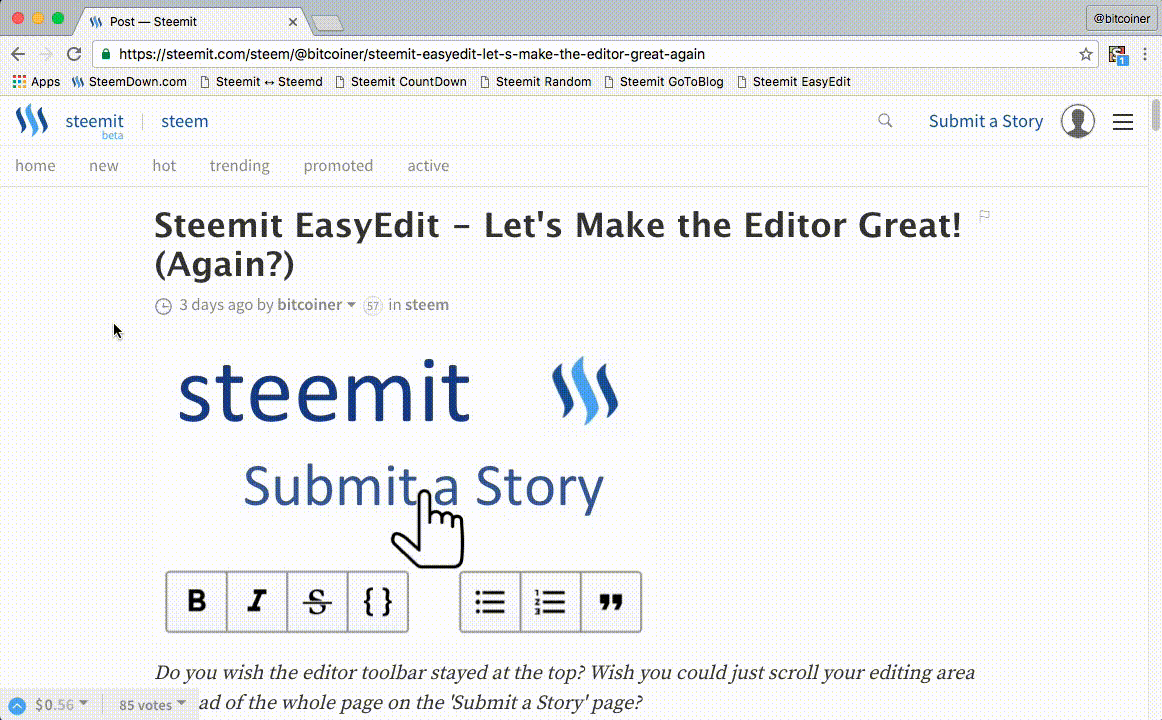 In Firefox: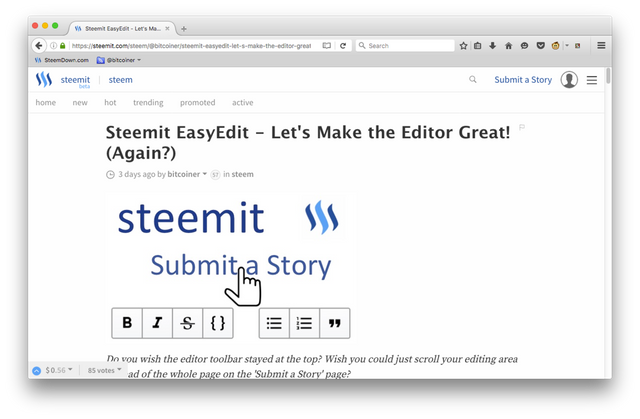 In Safari: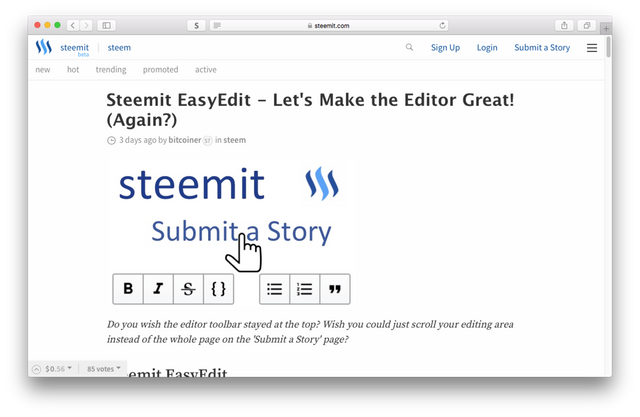 ---
Thoughts..
Yes, you really have to get used to it! After installing it for myself, I still have a tendency to scroll to the bottom of an article to find the vote button. =D
---
Do check out what I've been up to!
    Steemit EasyEdit - Let's Make the Editor Great! (Again?)
    [SteemDown.com] - Longer List, Totals, and Thanks & Mentions..
And a lot more on my blog!
---
Thanks! And Enjoy. Feedback is always welcome.