6 The best platform base on steem blockchain.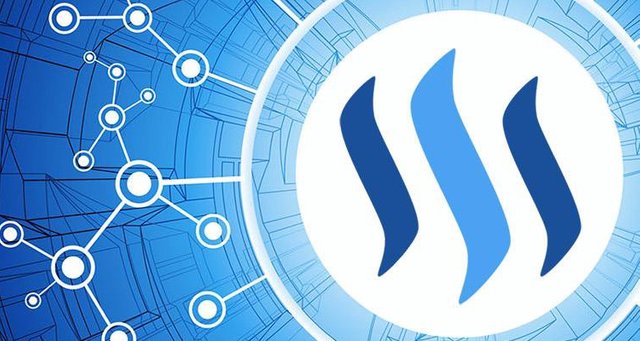 Source
Dear steemians, today i will share some of platform base on steem blockchain, hope you can use and love it!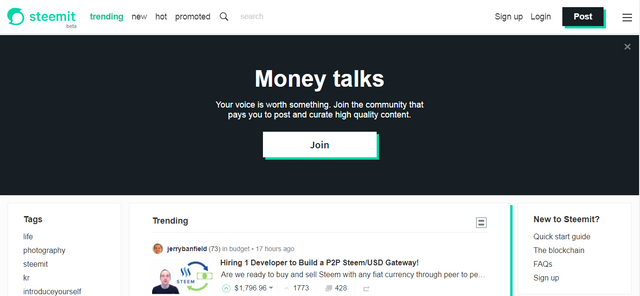 Steemit is a social networking and blogging site on the steem blockchain database. Blockchain Steem generates STEEM and Steem Dollars that can be used by token users to get posts, find and comment on interesting content. Steemit, Inc. is a private company headquartered in New York and headquartered in Virginia.
Founder : Ned Scott and Dan Larimer
Main Account : @steemitblog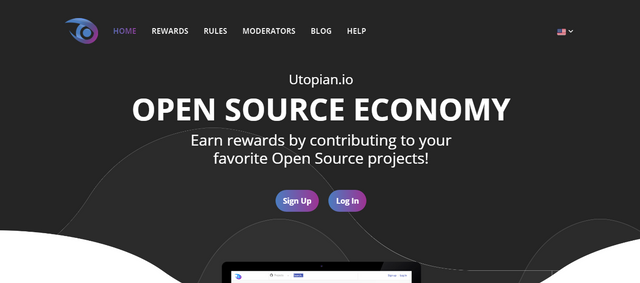 Open Source software has always been associated with voluntary work by individuals across the world who don't necessarily get paid for all their hard work. This software runs on every device, website and application you can think of. It is often created by volunteers, hobbyists and enthusiasts who selflessly dedicate their time and effort to the cause.
Utopian is building an open source economy, in which the people who make valuable contributions to open source software projects get rewarded for their hard work. Built ontop of the Steem blockchain, Utopian uses the wisdom of the crowd to reward valuable contributions. Project owners and other contributors all get to decide how rewards are distributed through voting or liking individual contributions, and they also have the option to support contributors directly by paying them in a cryptocurrency called STEEM, which can easily be traded for other cryptocurrencies such as Bitcoin and Ethereum.
Founder : @elear
Main Account : @utopian-io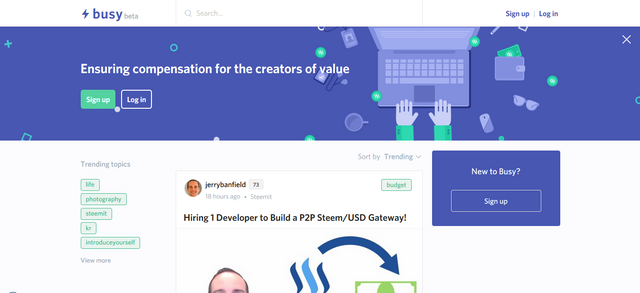 Busy.org is an alternative content creation social media website utilising the Steem blockchain. opened in beta release since February, 2nd, 2017. Just like on Steemit, you recieve revenue for posting and curating to the steem blockchain. Posts are seen on both sites. Using the power of the Steem blockchain, Busy is an Open-Source social network and communication platform that extends itself to a variety of rich features and functionality including free digital payments and a marketplace for goods and services. On top of that, Busy is also a Non-profit organization offering open-source projects on Steem, which aims to bridge the gap between the old economy and a new economy giving value back to people. Our goal is to develop the best strategy to bootstrap this thriving eco-system and to enable billions of people to take part in this revolution" quote taken from @busy.org's introduction post on steemit.
Founder : @ekitcho and @fabien
Main Account : busy.org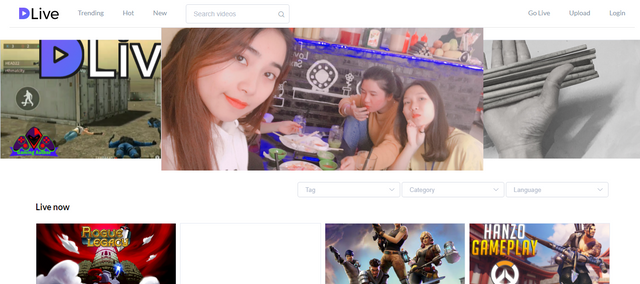 DLive is the first decentralized video live streaming platform on Steem! It can be seen as the Twitch on the Steem blockchain including, but not limited to, gaming contents. Users can show their appreciation to broadcasters by transferring STEEM directly or simply upvoting. There will be no "Affiliate Program" or check-out limitation. This way, every broadcaster can easily monetize their contents from the very first day.
Founder :
Main Account : @dlive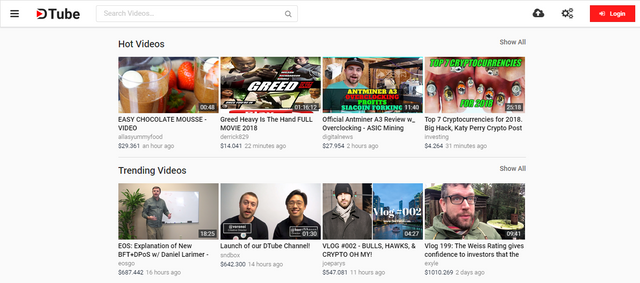 DTube is a decentralized streaming video platform linked to Steemit (the decentralized social media) which allows users to upload videos easily and make money (or cryptocurrency) via the upvotes or likes on their post. As YouTube brings in the Anti-Defamation League to demonetize content and label it as "hate speech", DTube couldn't have come at a better time.
While there are still many bugs on the platform, one can upload a video in mp4 format, upload a thumbnail and post submit the video. It will post on Steemit and on DTube itself of course. This free market innovation can in the long term take over if enough people get involved.
Founder: Adrien M
Main Account : @dtube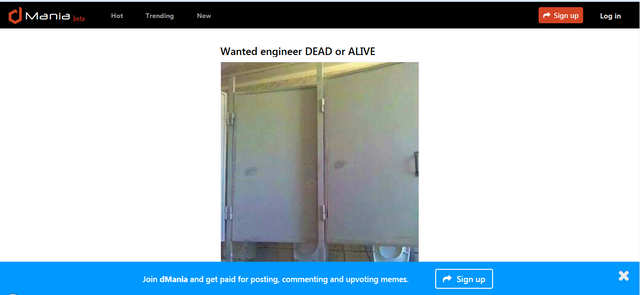 dMania is basically 9GAG on Steem. You can post memes, funny pictures, gifs or your favorite cute kitten pictures. dMania allows you to browse through those pictures in an easy and user friendly way.
Because dMania is based on the Steem blockchain, you can make money by posting, commenting or upvoting posts. That means you can actually make money with memes.
Founder : @zombee
Main Account : @dmania
References :
https://hackernoon.com/could-utopian-io-become-the-ultimate-funding-solution-for-open-source-projects-c516bb0e5a09
https://id.wikipedia.org/wiki/Steemit
https://www.steem.center/index.php?title=Busy.org
https://steemit.com/dlive/@dlive/dlive-the-first-decentralized-live-streaming-platform-on-steem
https://steemit.com/dtube/@joshsigurdson/25rqwrnl
https://steemit.com/steem/@zombee/introducing-dmania-9gag-on-steem-make-money-with-memes