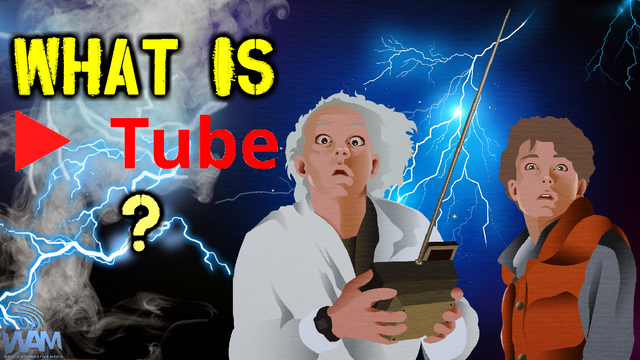 Watch What Is DTube? - Why It Can Replace YouTube! (FULL Report) video on DTube
---
In this video, I break down the new streaming video platform
"DTube"
and how it can actually break down the barriers so many YouTube creators face today.
DTube is a decentralized streaming video platform linked to Steemit (the decentralized social media) which allows users to upload videos easily and make money (or cryptocurrency) via the upvotes or likes on their post. As YouTube brings in the Anti-Defamation League to demonetize content and label it as "hate speech", DTube couldn't have come at a better time.
While there are still many bugs on the platform, one can upload a video in mp4 format, upload a thumbnail and post submit the video. It will post on Steemit and on DTube itself of course. This free market innovation can in the long term take over if enough people get involved.
As the creator (Adrien M) says himself, the walls can come crashing down at any time. Remember, this platform is up against a multi-billion dollar giant. But as it stands today, creators have no choice but to look elsewhere to make a living, especially independent media which need the money in order to survive despite being more in demand than mainstream media.
The process on DTube is simple and is growing daily. We at WAM are proud to have joined the platform on the day it launched and hope to look back with a grin when it grows to more than a million users.
The free market always finds a way to provide that which is so incredibly needed. Watch for WAM videos not only on YouTube but on DTube.video as well!
While many may ask why we don't just move to DTube and leave YouTube behind, it's simple... While we need the money to survive, it's not about money for us. We want to educate those who are not getting the information they need and if we leave YouTube all together and only post on DTube, we will be in an echo chamber of people who already understand the problems.
With that said, we want to be on the forefront of this incredible innovation which stands to have massive future potential.
With your help, let's watch this grow and solve the problems we have with censorship with decentralized blockchain technology!
Stay tuned for more from WAM! Don't forget to Upvote & Follow!