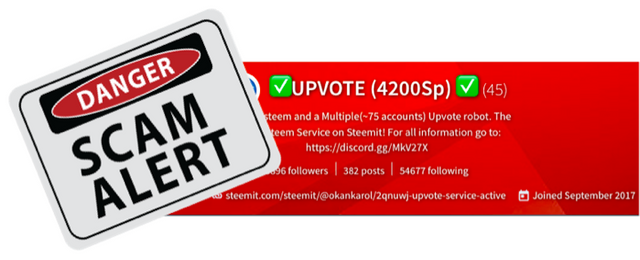 About 3 weeks ago I posted about @okankarol, a scammer who stole my 3.5 SBD. Subsequent to that I also blogged about an excellent service from @pandasquad.
Here's an update on what followed after those posts. It seems @okankarol read my posts, which was apparent by his downvote. With his minuscule SP he had the nerve to downvote my post instead of mending his ways and returning my SBD. Not only that he sent me the following message:


What is the point talking to a scammer, who refuses to return the SBD that he stole from me? So I decided to post this update and keep blogging and alerting Steemians about this scammer.
Mr @okankarol what do you want to talk about? It's simple just return the 3.5 SBD that you stole from me, and stop operating your scam. PERIOD.
Please upvote and resteem so that this alert saves most Steemians from this scam.