How To Make Steemit Posts On Google First Page Every Day & Attract 1000's New Subscribers!
Google first page and specially the first 3 results are the biggest dream of bloggers and website owners including Steemit bloggers and the biggest enemy is competition, every one want to be the best and take the first place every where but this competition make us giving the best.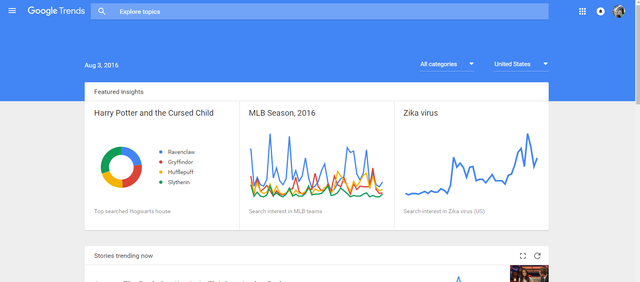 Most bloggers here are focusing only on Steemit results which means rewords and money, they have no strategy for the future because of time and hope that a whale up-vote their posts to get more rewords, but last update on Steemit  make me think what if I get rewords in the last 4 weeks by new subscriber on steemit so I start thinking about a strategy to get more new subscribers who will up-vote and comment my posts without paid or free ads, the answer was Google search of course but that will need SEO (search engine optimization) like back-links, bookmark and social network, that's a lot of work and need time to be ranked but if I told you there is a way and no need for SEO or all this extra work it the NEWS yes news, 99% of people on this planet are always running after the news , the first word that you here when you see a friend is what's up, every body like the new. 
Here is a strategy that will help any one read this post, lets call this project Steemit News.

Google receive every day billions of search, there is always some one looking for some thing and our target is people who are looking for news so we will not use Google Adwords because we will not get what we need so we will use an other google tool called Google Trends , it's the same idea of Steemit trending page, you will get this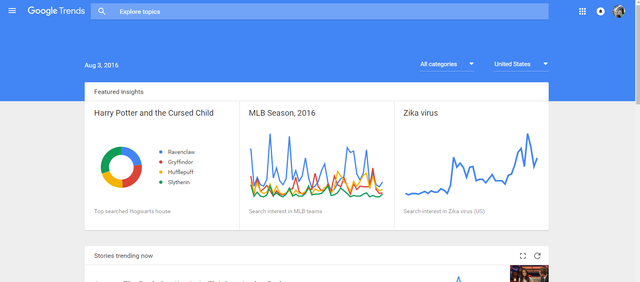 On Google trends you will find what people are looking for in real time and what most of people are focusing on, you can select by categories or by town or both, you can choose any news to talk about you can choose a new product to review you will not have a lot of competition because it's just new most of the time there is no bloggers who on before and nobody know about it before it happen. 

First you need to choose your category and town , do not follow popularity follow what you know and what you love that's how you write a wonderful post and build your Steemit news project, the first image show how to choose category and tow also top search on google USA:

The second image show top stories trending now: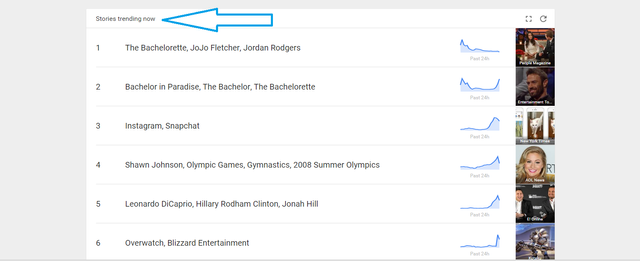 It's pretty easy to find some thing people looking for NOW and you can write a post about it, google spider will find you easily first because the power of Steemit and his back-links build by bloggers or owners or people who working on,  second because your post is unique and not copied from others , remember content is king.

To show up on first Google search page you have to follow some rules that's why I said build not just write your article, first of all you should know that google and his spiders is a robots, the smartest ones that I have see until now, so you need to give him what he want:
Your article should be more than 300 words ( between 300 and 500 words is the perfect one)
You should focus on your key word that people use it for search : should be in the title , should be = 3% to 7% of total words.
Use images with no copyright (free to re-use and modify) or your own images (first time uploaded on internet will be perfect) because some people are too lazy to read they look for images
If you can create a video and upload it on YouTube that will be perfect, because it will be a back-link for your article.
Use hyper-link in your article with your key-word example if our key-word is : google , this word should be pointing to google or some thing close and when you click on this word it should open an other website.
Try to add colors to your article don't let it black and white, add some bottons and ribbons example: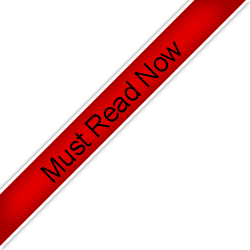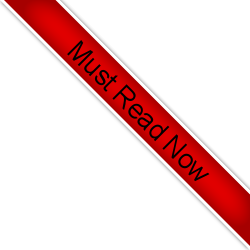 This is the most important rules you have to apply on your article.

People are curious specially our target the guys who are looking for news and they love money, money has magic power on people, after the user read the post he will see money so the first he will do is subscribing and try to get his part of the cake, don't worry Steemit is very convincing, you can write in the end of your post subscribe to Steemit and get FREE 10$ or just let Steemit use his magic.

New subscribers will be competitive that's true but some of them they will invest money in Steem Power and will not be very patient to make money from blogging so we will have more dolphins and whales so we will get more rewords and more money.
Thank so much for reading this post hope that idea and strategy will help some people, don't forget to up-vote and comment if you like it and follow me for more tips and ideas.