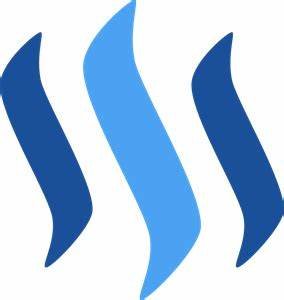 I've been a Steemian for about a month!
Imagine that!
There have been a few times that I felt defeated and wanted to quit.
I worked hard on all of my posts and, had it not been for those running the minnow support initiatives, I may have picked up my toys and gone home.
It was very disheartening to pour my soul into producing good content only to receive a pittance for the effort. It seemed I was a speck of plankton that jumped into the pool to feed the big fish!
I saw post that were drawing huge amounts of revenue and I failed to see the value! What's going on here?
I needed to educate myself.
Where do I go if I need information on a topic? Yep! YouTube!
I poured over how-to videos until I found some real winners. I picked three that I learned the most from, @jerrybanfield, @joeparys, and @brandonfrye.
The number one thing all of these individuals stressed is the necessity to produce good content.
Whatever your genre is, strive to be the best! Take time to put together good post and edit, edit, edit until it is as perfect as you can make it.
If you consistently produce great content, you will be discovered. I'm still working on this.
Then there is self promotion.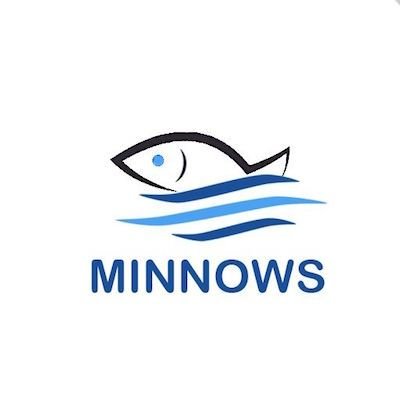 The most disheartening thing I saw when I first started posting was my work appearing at the top of the new list and then getting
b
u
r
i
e
d
in the volume of new post entering the blockchain.
I'll never be discovered this way! "There has to be a way to at least get on the trending list for a short period of time," I thought.
"Ha!" the promotion tab, "I'll do that!"
That was expensive and I quickly found that I didn't get many upvotes or comments for the money spent.
Then I discovered voting bots. Is this ethical??? Whales selling their votes to the highest bidder?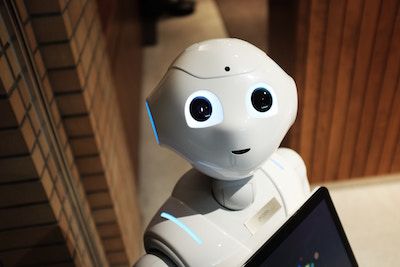 Consider for a moment the number of individuals begging the big fish to at least read one of their post. I envisioned that scene in Finding Nemo , of the gulls saying, "mine, mine, mine, mine, mine!" Except I imagined a bunch of minnows leaping from the pool screaming "pick me, pick me!"
That had to have been annoying for the whales.
Thus, voting bots were invented and Steem Bot Tracker was born!
Now minnows can risk their funds to self promote their content and have it stay at the top of the trending, and hot list long enough for a few people to notice. They just have to have the opportunity to see it first!
And it is a considerable risk, if you happen to bid on votes that aren't profitable, and fail to attract votes from your peers to compensate for your loss, then you lose money.
If you happen to post crap for content then you will lose money! Or will you?
Enter the opportunist, abusing the reward pool! It didn't take long for a few unscrupulous individuals to catch on that they could post garbage, wait until the eleventh hour and bid up this spam for a profit.
The more conscientious voting bot operators decided to limit accepting bids for post older than a certain time. I think the consensus is a post older than 3.5 days old shouldn't be allowed to bid for votes. This, at least gives people the opportunity to down vote crap.
This is also why, when you find something that is obvious garbage you should VOTE IT DOWN! Too many people don't take this responsibility seriously and allow crap to continue without repercussions. Do the right thing and take a stand against spammers.
There are many voting bot operators that care more for profit than protecting the integrity of the platform. This has angered a certain disgruntled cat (@grumpycat). This guy/gal/group has taken it upon itself to force them out.
Unfortunately his tactics are unjust. I know, I had one of my best earning post clobbered by his considerable down vote because I happened to use a voting bot that allowed a posting age of more than 3.5 days.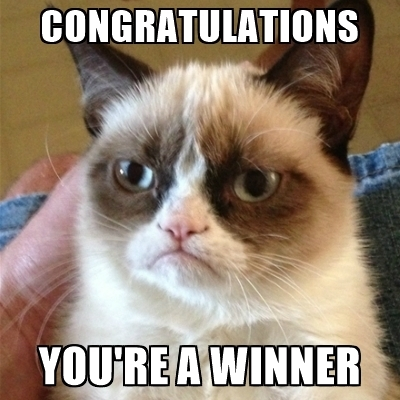 The post in question was only minutes old when I bid it up, but the cat doesn't care about that. He can't fight the bot operators directly because of their power so he targets their customers.
He must have read The Art of War because his tactics are very successful! If you can't fight the power, fight the power base, in this case the minnows whose bids support these bots.
Still, losing that money hurt. I no longer use bots that aren't limited to 3.5 days, on account of I work hard on producing good content and don't want to steal from the reward pool. I don't want the attention of this bully cat again either!
Then there is curation, or upvoting and making comments on other's post!
This is where I try to build a rapport with those folks that were kind enough to drop in and read my post and upvote or comment!
If someone took the time to drop in and make a meaningful comment about my post, then I'm going to upvote that comment! All it cost me is a smidgen of voting power that recuperates over time!
I'm not talking spamming either. Like this guy:
hotpacks (14) · 3 days ago
Upvoted ☝ Have a great day!
$0.00
1 vote
Reply
I did a quick check of steemd.com and found that he hadn't upvoted my post at all.
A look at the comments tab on his blog page. It showed that he had made the exact comment, claiming he had upvoted content, for about fifty other post!
By the way, that one vote showing up there was mine...a down vote from me for spamming! Instant flag.
If someone takes the time to leave you an intelligent reply, for gosh sakes, upvote that comment...encourage them to leave more comments! That's how you build a relationship with other steemians. And upvoters and commenters get 25% of the final payout distributed among the curators.
I take the time to look at those who comment or upvote my blog page and review their content! Most of the time I find some great stuff.
I will leave a comment on their blog thanking them for visiting my post, with a hyperlink to the article of mine they commented on.
Back on my page I will respond to their comment and leave a hyperlink to the post they wrote with a short remark about why I enjoyed it!
Others looking at my post, will get a heads up on someone that is worthy of their attention!
It's all about helping each other out!
It will build your reputation fast! Look for ways to help others....you will be rewarded!
Be generous with your success and it will come back to you.
Consider delegating some of your steem power to a reputable voting bot or use MinnowBoosters Steem Voter to vote for your favorite Steemians automatically. You earn rewards for this.
Support initiatives that encourage new users on Steemit.
Focus on providing value to the community and let the rewards take care of themselves.
Steemit has a steep learning curve! As of this post I haven't found a Steemit for Dummies book anywhere. Youtube and more often now DTube is my first source of information.
If you use "steemit" in your search string, you can dig up countless articles on how to boost your votes and followers.
NEVER, never, never, beg for upvotes or a resteem or followers on other people's blog pages.
It is acceptable to promote your own work at the end of your post. Why not? If you can't believe in yourself enough to promote it then who will?
Try using a neat gif like the one at the bottom of this one.
I learn something new every day, but these are a few of the things I've discovered. I hope you find them useful too.
That's about all for now so keep swimming up stream.
CARRY ON!