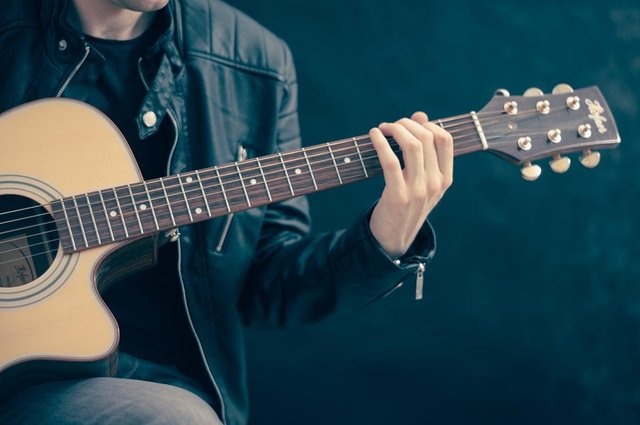 A lot of people love to play the guitar and why not? Its a fun, portable, and versatile musical instrument that you can play single note melodies with. Along with the melody you can enrich your playing by accompanying it with harmony. This style of playing is known as fingerstyle but many start to play just by strumming the chords of the song being played. However, if you would like to start playing the guitar with a solid foundation and understanding of the instrument, it might be of interest to you if you can enroll in a guitar course where a competent teacher will guide you as you begin your journey into the fulfilling and magical world of guitar playing.
I recently got a coupon that anyone interested in playing the guitar can use to enroll in a guitar mastercourse on Udemy. The regular price for this course is $199.99 but is now available for only $19.99 but if you use the coupon code I am sharing you can enroll in the course for free.
Here's some of what you will learn:
•Learn chords that will allow you to play millions of songs
•Learn all the important strumming patterns
•Tune the guitar
•Know what guitar is right for you
•Learn acoustic guitar technique
•Learn electric guitar technique
•Learn to play lots of song chord progressions for the acoustic guitar
Students also get a free picture chord book!
Click the link below to visit and enroll:
https://www.udemy.com/beginner-guitar-masterclass/
Enter the coupon code: FREEFIVER
The coupon gives you free access to the lessons but take note that the coupon can be used for a limited time only. If you are interested in enrolling I suggest you take advantage of this opportunity and use the coupon now. If you can't use it anymore then it simply means the coupon has expired and you missed your chance at a valuable freebie.
If you liked what I just shared please show some appreciation by upvoting, commenting and following me. Even if you're not interested but you happen to read this post please don't hesitate to do the same. Let me know your thoughts in the comments section.
Till next time, guys!
Have fun!
#steemitpowerupph
Image Source: pixabay