New selections of August 9 2018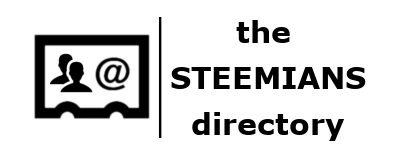 First things first : the new selections
Regular Steemians
@schattenjaeger (blogging, humor, steemit)
@tcpolymath (photography)
@arthurgain (art)
@samidbarid (music)
@whatsup (blogging, humor, steemit)
@dmytrokorol (photography)
Promoters
l really appreciate the work and/or commitment of all the steemians I add to the directory, but today I have to say that, if you only visit 1 profile from the 6, it has to be @samidbarid. Djeezus, what a talented guy!!!
Anyway, I hope you like this new additions to the Steemian Directory (https://www.steemiandir.com/) and I as always look forward to read all feedback, positive or negative 😉
Congratulations to all. I selected you because of the quality of your posts, your interaction with other steemians or the fact that you contributed a lot to the platform.Other names will follow soon so keep an eye on my feed where I will post regular updates.
BTW: if you think you are, or you know a steemian that deserves to be included in the directory, just let me know. I can't guarantee he or she will be included, but I will always check his/her feed…
(Don't forget to check your own profile on the steemian directory to check if I didn't made a mistake or forgot something.)
If you like this directory project please at least resteem this post. This account is still new so I can use some help to make this post a bit more "visible" to a larger audience…And if you really really really like the idea… don't forget to upvote. It doesn't cost you a lot and it helps me to pay for the hosting of the directory.