Directory Update of November 2 2018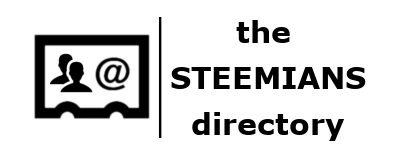 New and Inactive entries
New Added Steemians
@insaneworks
@lighteye
@plantstoplanks
Inactive (removed) Steemians
New Added Promoters
Inactive (removed) Promoters
Congratulations to the new members and hopefully we will see our inactive friends back soon!
Cheers,
@anonyvoter
Steemians & Promoters are selected based on the quality of their posts, their interaction with other steemians or the fact that they contribute a lot to the platform. Other names will follow soon so keep an eye on this feed where regular updates will be posted.
If you think you are, or you know a steemian that deserves to be included in the directory, just comment on this post. It's not a guarantee he or she will be included, but he or she will be checked…
If you are already listed on the directory, please check your own profile on https://www.steemiandir.com/ to check if all info is up-to-date.
Steemians and/or Promotors that are not active (posting/commenting/upvoting) are put on the inactive list and will be visible again as soon as activity has restarted
If you like this project please at least resteem this post to give it a bit more "visibility" to a larger audience…And if you really really really like the idea… don't forget to upvote. It helps a lot to pay for the hosting of the directory.