How to shape an effective festive table : ideas for special occasions!
Hello Steemians!!!
The most effective way for the hostess to present herself to the guests - the beautifully arranged assortment table!As the saying goes, appetite comes with eating ... And the shock-tidy table additionally creates a festive mood.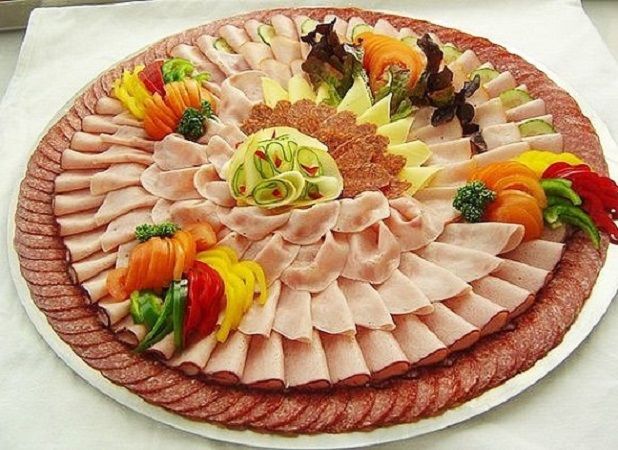 The first thing you need to remember is that the knife should be sharp.With a dull knife, the product can not be cut, so the result of the beautifully arranged table will spoil and guests will lose their appetite.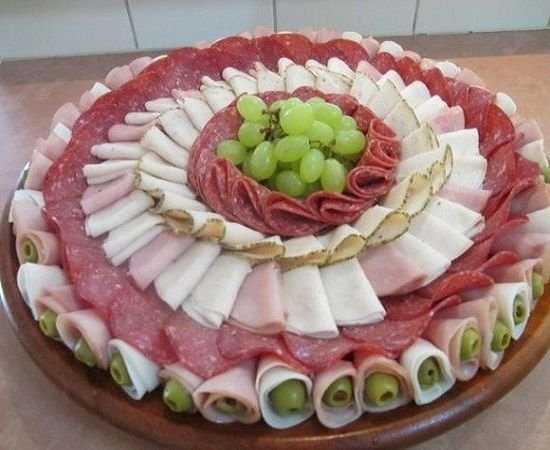 The blade must immediately penetrate the product. All pieces should be of the same size and thickness.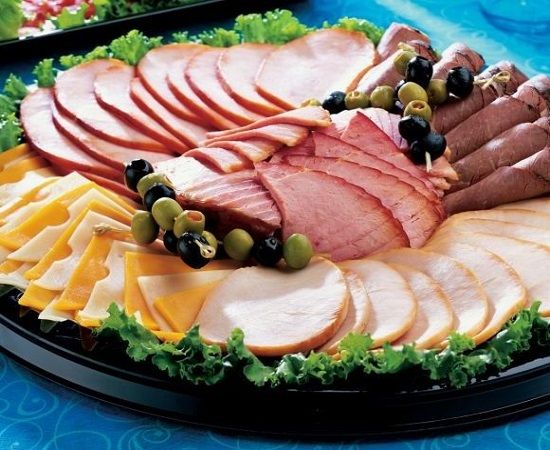 With the ham and rolls, make straight lines with alternating between them, olives and pickles. The fresh vegetables decorate the dish.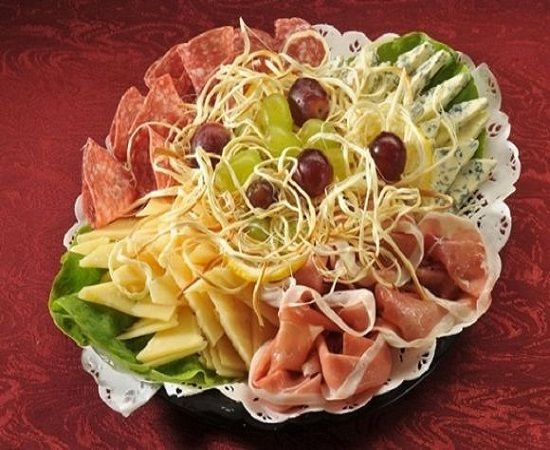 We can make cuts of sausage and cheese. They keep their fresh look longer.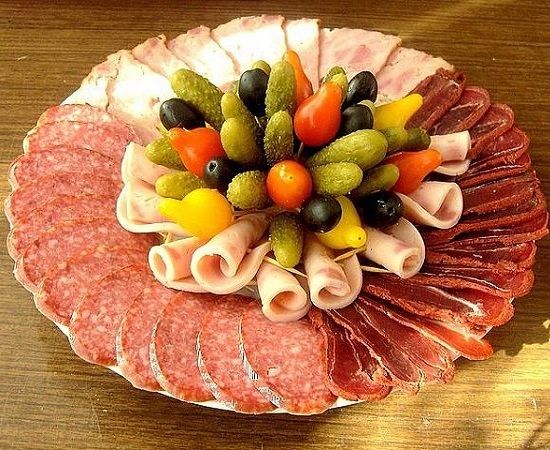 There are several ways to make the dish: ventilator, flower or straight lines. You can show some fantasy and invent your own way of arranging, which is very original and appetizing.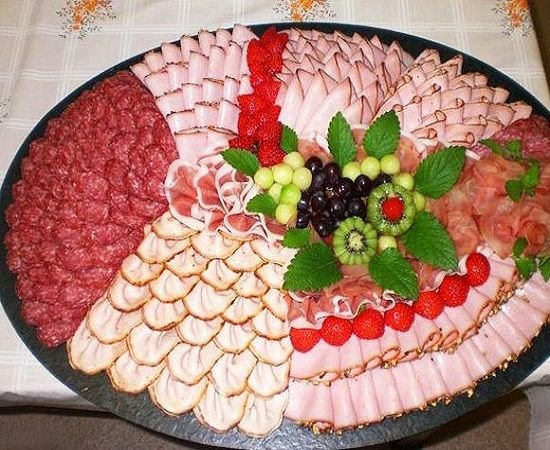 Even from time to time arrange the cut pieces of salami, ham or yellow cheese beautifully to give more mood in the eating ritual.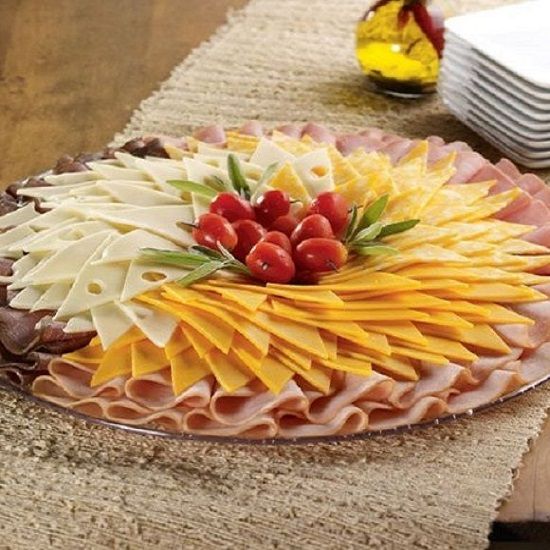 Here's how to make a flower.In the middle of the flower is put meat and cheese. The sheets are formed by arranging the pieces in columns, some of them rolled up in rolls. It starts from the center of the plate and goes to the edge.Three or four columns of different kinds of salami, ham or cheese are placed in the center. Put fresh lettuce in the center. The flower is decorated with several olives and pickles.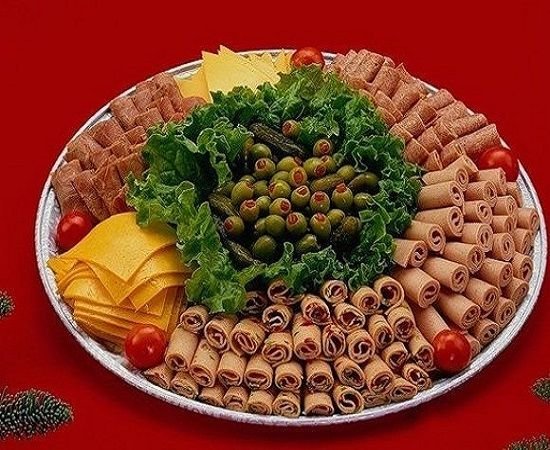 Very spectacular pieces of fillet or ham are bent in two or three and stacked. Two small bowls of fresh vegetables can be placed in the middle of the plate.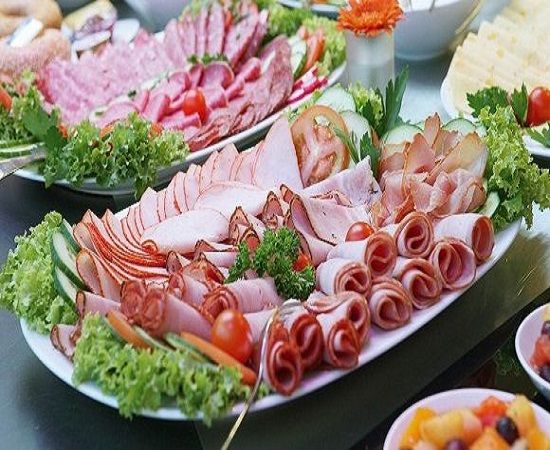 Tere is one of my favorite meals: 9 cheeses with olives and basil between them.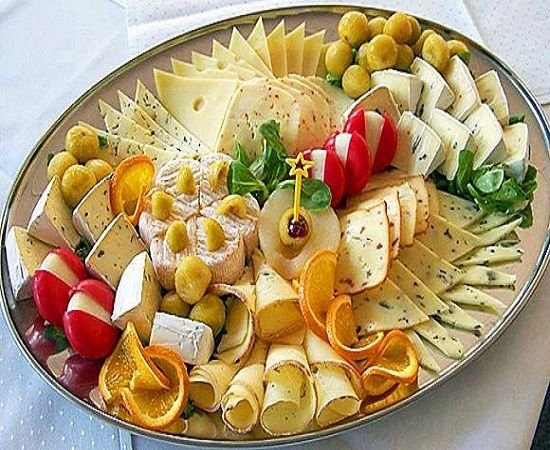 This is another idea with appetizer cheeses.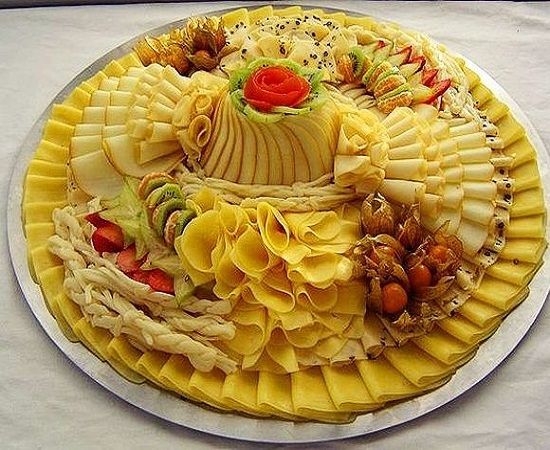 Herring, eggs with caviar and fresh green salad with red onion. Required is placed on the edge of the plate lemon. A very appetizing and effective dish!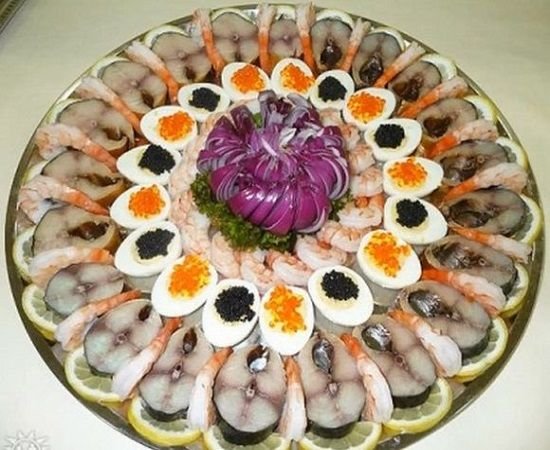 Remember that the fish, previously with the tweezers, must be cleaned of the bones.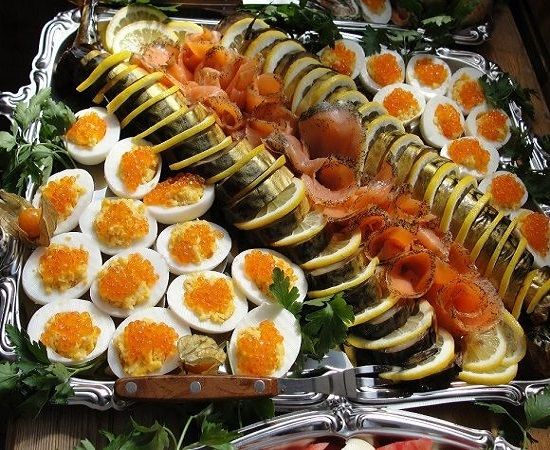 The fish is cut into small bites with a small onion and served with a lot of lemon.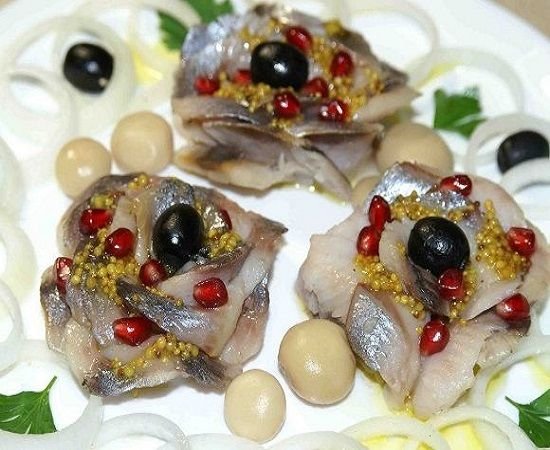 I hope these delicious dishes have liked you.If you have questions or advice for me, please leave them in the comments.

Tell me what you think below!