So I've been here for about 3 months now and I've gone from not knowing what I was doing to knowing I don't really know what I'm doing.
At the start posts could get large rewards and I quickly racked up over 200 steem dollars and saw my steempower rise...
that was in the old days, before the Empire.
Wait, no that's Star Wars.
Anyway with less rewards for votes I took my steem dollars and turned them to steem and then powered up, on all accounts thats the smart move, invest while the price is low. Also my posts just give direct steem power as rewards as again I'm told thats the smart move.
Well when it comes to the fishy levels of steemit I've no idea when I will level up. I treat steemit like a game and my steem power is there so I can level up and get better armour. I really should ask what the levels are for minnows, dolphins and whales one day,
Wait I just did.
So distractions and wandering words aside I've just broke the 4,000 steem power barrier and my curation rewards are going up, nothing amazing but $8 over the last week is a nice bonus. I've also got the basis in for a few new friendships as names start to stand out from my follow list and I find myself facepalming less than I do on Facebook at posts in general. I've read some great posts and even managed political discusion without the playground mentality often found online.
So with the end of the world 1 day closer than it was yesterday and still not in possession of a hitchhiker ring to go out into the wider universe here I am growing my little account and waiting to see what armour I can upgrade to next. The long term aim is to buy a Darth Vader cosplay outfit I sometimes wear for events, yep the one in the picture.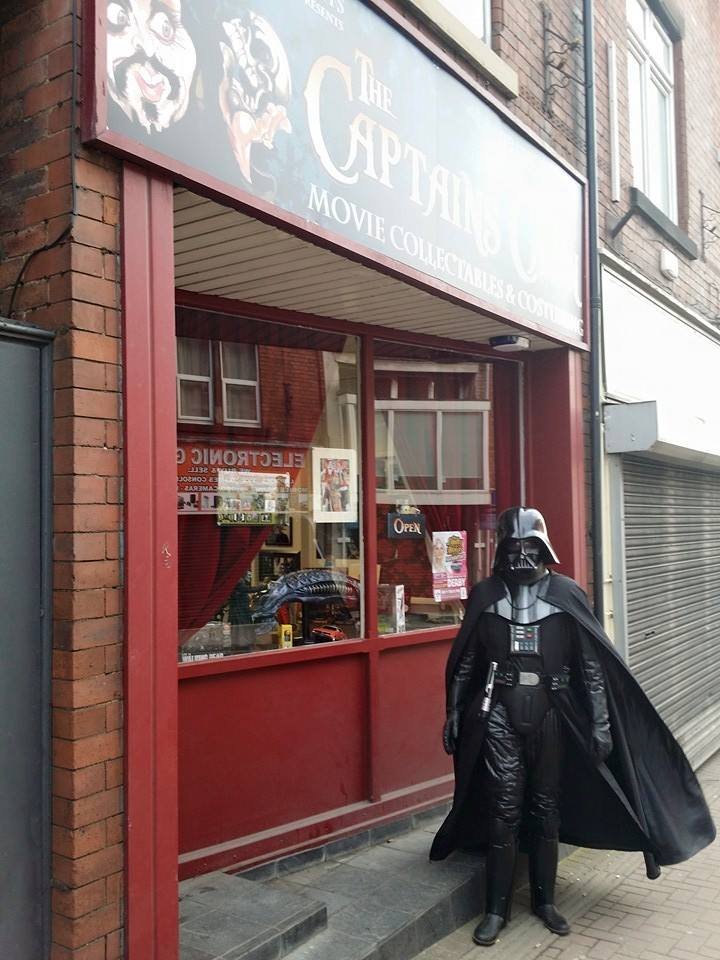 I mean who wouldn't want to be Darth Vader, to wear it to drop your kids off at school and do the weekly shop in? I mean how much cooler would shopping be if you met Darth Vader in the frozen food aisle?
Well that's me, still on steemit after 3 months and into the future as I work at earning enough to live my dream of being Darth Vader.