It is important! Please vote for witness. Steem-market, rating and uniqueness check.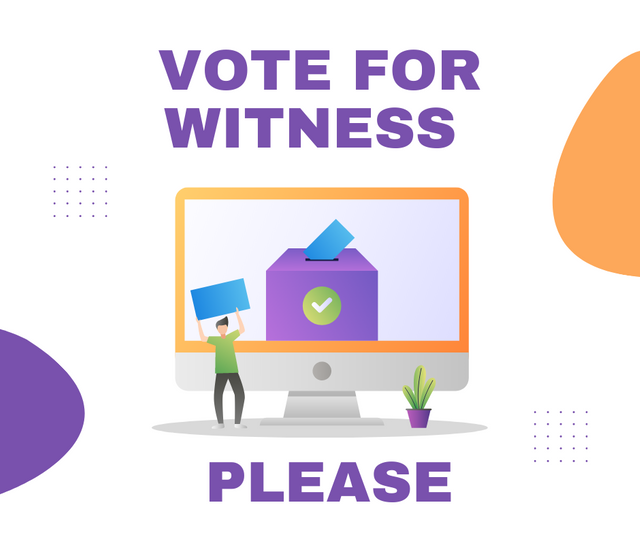 Desire for development and support
Those who love STEEMIT want it to flourish. For this, it is important that there is development, an influx of new participants and new money, new opportunities.
And being within the community, there is a desire (and a need) for support. For posts to be read, put an upvote.
Right?
An opportunity to improve the situation.
@greatketty and I are developing STEEMIT-MARKET, with which you can buy and sell goods for STEEM.
This is good for STEEMIT as a whole, as it will attract new members. and not simple ones, but sellers of goods, which means businessmen. With a fully working STEEMIT-MARKET, it will be possible to connect new sellers and offer them to put a discount on their goods by attracting a new audience - STEEMIT.
On the other hand, it will be possible to attract buyers who are interested in a discount that can be obtained for goods on the STEEMIT site. And they will start to connect, which means to deposit real money, exchanging and on the stock exchange for STEEM, in order to purchase goods.
This is already the beginning of the turnover of finance. Not to mention how convenient it is for us - the old-timers of the STEEMIT network, we will be able to buy certain goods we need without spending money on commissions. In addition, it is much more convenient, since you do not need to transfer to the exchange, then withdraw. This reduces the risk of entering the wrong MEMO and losing money, reduces the stress level of all these financial manipulations.
How to support?
Each vote increases our position in the rating of witnesses, which means it gives us the opportunity to have more influence on what is happening in STEEMIT. The goal is to get into the top 50. This is a big and serious goal and we need the support of each of you.
Please vote for two accounts. Make resteem this post. It is very important!
To vote:
@steemit-market
@alexmove.witness
It's easy to vote:
On the page https://steemitwallet.com/~witnesses you need to enter one name and click "Vote", then enter the ACTIVE key.
If everything went well, the following message will appear:


About plans
STEEMIT-MARKET
The first step is to launch a trial sale of a digital product or service that we already use. For example, it can be replenishment of a mobile phone.
This will be a test opportunity, and the mechanism will be worked out on its example. It can be semi-automatic or even manual.
It is necessary to achieve maximum security, since this is a matter of finance. Professionals will be involved in this issue.
Next, there will be communication with potential sellers of goods and services with an offer to sell their goods or services on the STEEMIT automated platform. For them, this is an additional audience at a low cost of resources.
For us, this is an opportunity to get an additional discount, we will offer such conditions to sellers. This is something like coupon sites that are common in Ukraine and possibly other CIS countries.
After that, the mass attraction of potential customers who already make such purchases will begin. However, at the STEEMIT site, they can do this at a discount.
After that, there will be support for existing and new customers, the creation and improvement of promotional materials and the improvement of the main functionality.
Alexmove.witness club
For the past 5 months I have been calculating the rating for the STEEM-BRU community. The rating is calculated based on two lists - posts and comments.
First, there is a count of all comments made by community members (under posts within the community). The list is then sorted according to the number of comments. And depending on the place in this list, points (points) are awarded.
The same thing happens with posts. A list of posts is being compiled. Sorted by length. And points are awarded in accordance with the place in the list.
Then all this is summed up and the total score is obtained.
In February, I was offered support and now the leader of the daily rating is getting support up to $1 and is looking for opportunities to encourage more.
High positions in the lists of witnesses provide such an opportunity. Therefore, I once again urge everyone to vote for two accounts, make resteem this post, leave a comment, put an upvote.
I plan to make the same rating among all those who voted for the steemit-market and alexmove.witness sweater. For now, I'm calling it alexmove.witness.club, and besides the rating, there will also be various activities.
Checking Uniqueness
A few months there is a check of uniqueness. The verification method has undergone several changes, now it is being testedon three communities and shows good results. Now the check is in "quiet mode" and the participants are no longer bothered by the comments under their posts, but the moderators receive signals on time and clearly.
This review will continue and evolve as there are still a few big things to be done right now. Due to this check, it will be possible to ensure the quality of content in our favorite social network on the blockchain.
Thank you all for your attention and votes!
Have a nice day everyone!

Please vote for these two accounts and give resteem to this post. It is important!