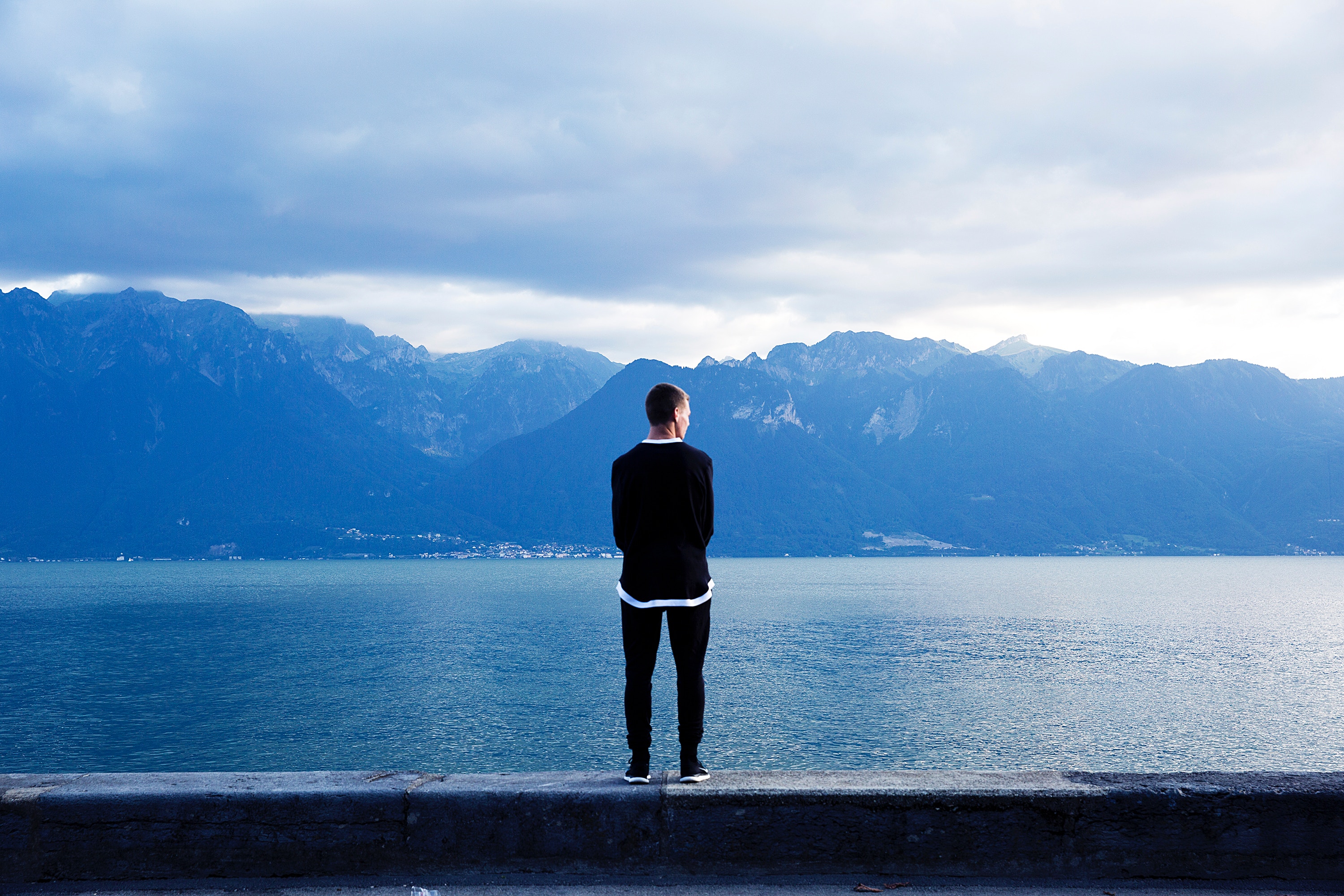 I received a solid response to my first article in this series. This was really great to see, but also confirmed some of my fears. As I mentioned in the first post, this series was originally one big article. I've split it into a few pieces to make it a bit easier to read. This runs the risk of clouding the message though, as each individual part has to stand on its own merits. So I want to start this piece by spending some time clarifying what I am trying to say with this series of articles.
It probably easier to start by clarifying what I am not trying to say. I am not saying that Steemit sucks or that Steemit should be easy.
What I am trying to say is that there are some issues with the platform at the moment and that these issues are slowing the growth of Steemit. I also think that they have the potential to completely derail the platform if they are not addressed. This is an opinion not a fact.
The biggest issue that I see is that its getting harder each day for new members to be successful here. It possible that this is just the nature of the beast and that it needs to be accepted. I think its an issue that is at least worth acknowledging though, even if that's all we do.
I'd like to go a step further though, and examine some of the underlying issues that give rise to this overarching concern of mine. Each of these underlying issues is fixable, should there be a desire to do so. The intent of these articles is to raise some of these issues as points for discussion. It's my opinion that if we can address some of these points, then we can make the platform even better, which will accelerate its growth. This is something we will all benefit from.
The issues as I see them fall into two categories:
The philosophical – How should rewards be distributed, what is fair etc. These are much more difficult to solve and likely to be the subject of some fairly robust debate.

The practical – These issues relate to the usability of the platform. By this, I mean how easy we make it for someone to have an account and operate it. These should be much easier to solve, as they are less political, and should just be a matter of giving appropriate priority to them.
So, let's look at some of the problems with this platform.
It's Getting Harder Every Day to Be Successful And This Needs To Be Acknowledged
This is probably the one thing that I hope people take away from this series of posts. It's what I referred to in previous articles where existing users lecture from on high to new users about how hard they worked in their day, and how they were successful, so therefore all you need to do is be like them and you can be successful to. It should be apparent from my previous article that I am not on board with this point of view. It's what I refer to as the "back in my day" perspective and I am going to come back to it repeatedly.
It's much, much, much harder now than it used to be. All of us existing users, sitting on nice piles of SP accumulated over the past 12 - 18 months would probably have a similar experience to @just2random if we were to start today. Here are some stats. All figures are sourced from a recent post by @pablopenguin which you can find here.
(https://steemit.com/steemit/@penguinpablo/weekly-steem-stats-report-monday-march-5-2018)
The first one talks about the total number of posts, which includes comments.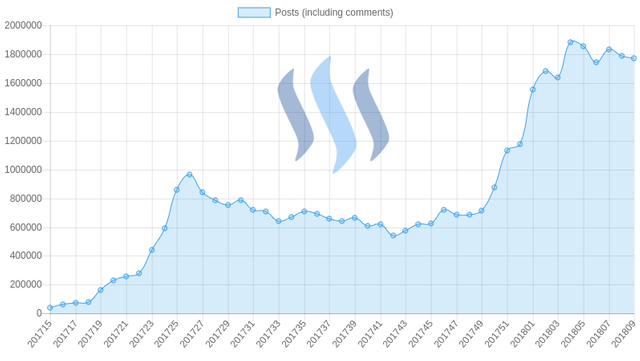 What we can see from this chart is that since mid-2017 the number of daily posts has increased from less than 50,000 per week to about 1.8 million per week. That's an increase of approximately 3600%. Try being a minnow and getting a post noticed amongst the 1.8 million other posts that are posted in any given week. It wasn't just as hard in your day, in fact it was much, much easier. We don't have to make things easy for everyone, but if you were here early then acknowledging your good fortune would be tactful I feel.
Let's take this analysis further and look at another chart from Pablo Penguin's post.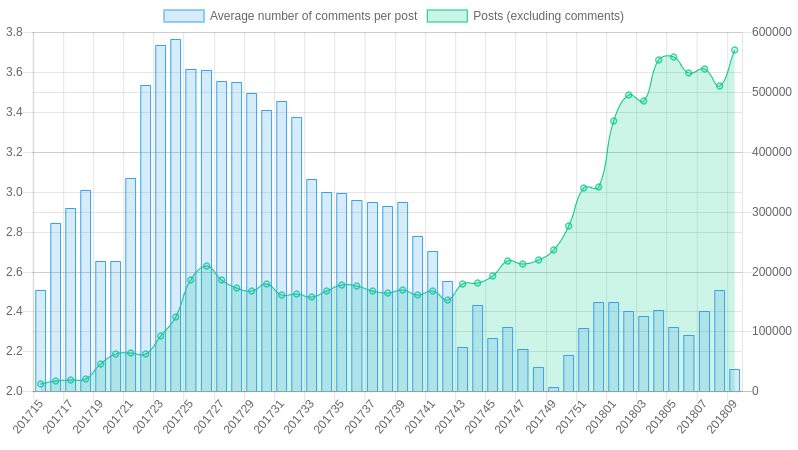 This one looks at number of comments per post. What we can see here is that the number of posts has indeed skyrocketed, and if we exclude comments, stands at about 550,000 posts per week. At the same time as the number of posts has skyrocketed, the number of comments posted has fallen by almost half. So not only are there now more posts, but each post is receiving less interaction. When you factor in that some users can get a hundred or more comments on their post, this means that the average user is getting far fewer than the 2 to 2.5 interactions per post as shown in this graph. Part of this problem is the prevalence of shit posts, and I acknowledge that there are a large number of dedicated people working very hard to eradicate this kind of content. Part of the problem also relates to curation rewards, but more on that later. What doesn't change is the fact that for a newbie with a reputation of 25 and 28 SP, the chance of getting 'noticed 'is getting much, much lower.
So, the first point that I would highlight is that it's much harder for minnows to become established on Steemit than it used to be, even as recently as six months ago. There is nothing wrong with this in principle. Making a name for yourself in any kind of social media environment is difficult. But when you combine this with some of the other difficulties that I will outline in later posts , the picture you build is one where perhaps we are making it so hard that we are potentially shooting ourselves in the foot.
I'll expand on this further in my next article.
Photo by Joshua Earle on Unsplash