My Thoughts About SteemIt After Using It For A Week
Hello Steemians,
I have been using Steemit for about a week now and I noticed a few things that I think need to be addressed by Steem's decision makers.
Although I write here mainly about trading, I've also been an internet marketer for the past 10+ years so I would like to provide my input about Steemit from a marketer's perspective.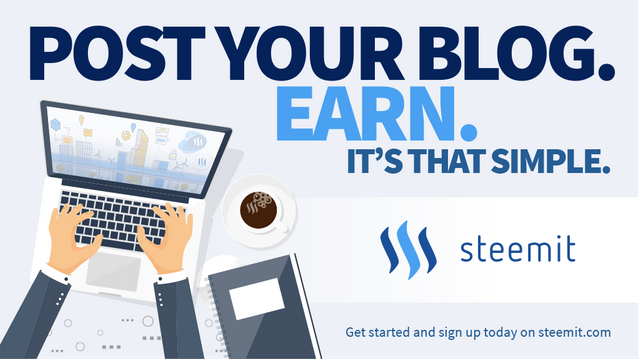 1. Quality VS Rewards
Since I joined about a week ago I've posted six times:
5 . A post showing a video I made about SteemIt asking members of the community to share: https://steemit.com/steemit/@acryptotrader/my-steemit-video-please-share
6 . A post about the latest Etherum crash in Gdax : https://steemit.com/ethereum/@acryptotrader/shocking-ethereum-crashed-to-10-cents-in-a-second-and-who-gained-from-it
These were all posts that I would consider good quality and original posts but they are not seen or rewarded. The reason is, because I don't have enough followers, connections, and I'm relatively new. However, looking at the trending and hot sections I see posts making $1k-$3k mainly because of WHO wrote them and not WHAT is written in them.. Now I am not saying that these posts are low quality or that I write better posts. What I am saying is that there should be a way for good quality content to get picked up in Steemit without having to go and actively look for followers. Which brings me to the next issue:
2. Follow Me And I'll Follow You...
Right now there are three ways to get followers in Steemit:
Put in months of work in producing good content and being engaged to get them organically.
Comment in people's posts saying "follow me and I'll follow you"...
Bring them with you from another platform.
The first way is the most natural. However, it will take a long time to get to it and the truth is most people will probably give up on the way because they could have their own blog and generate more money or make money as an article writer instead.
The second way is common here but in the long run it won't work. It is very similar to the SEO "reciprocal links" method back in the days, where webmasters asked other webmasters to link to their site and in return they would link back to theirs so both websites would get higher rankings in Google. Needless to say it does not work anymore simply because it's NOT REAL.
The third way was implemented by some Steemians here which I know of, but some of them also bought a lot of Steem Power in the process so they got very powerful relatively quickly. It looks as if this is the best way to go if you have a following, but the flip side is... There are no guarantees that these people will stay your followers once they are here.
Here is an example: A blogger who has his own blog with about 1000 loyal subscribers. If he will start writing in Steem and ask all of his subscribers to join Steem and follow him there, they will join but then they might start following other steemians instead. So, why should he risk his blog for the chance of maybe making a little more money with Steem?
Which brings me to the next issue:
3. No Referral Program???
If we take the example above, the blogger would be more than happy to bring his subscribers here if he knew that he would be making money for referring them here. Affiliate marketing is the backbone of internet marketing today, because it's a win-win..
I know I can bring thousands of new Steemians here. But it would cost me money and time. Right now I have no reason to do it. How do I know? Because I already brought over 100 new steemians here and got nothing for it. There is no referral system here.
I would strongly suggest we have such a program here. A system where every steemian you bring here will give you SP and SBDs, after they reach certain milestones (to make sure people won't refer garbage leads).
This will be by direct referrals, OR if people sign up after they read your post. Simply put, if I share my blog post in FB and it becomes viral I make money from the traffic I get. If I share my Steemit post in FB and it becomes viral, I get nothing (unless the people who read it were already steemians..).
I would like to conclude by saying that I do think that Steem is an amazing concept.
I do feel though, that the first wave of Steemians are well rewarded, while new Steemians don't have enough tools to move forward and get to those levels unless they work really hard for it.. It doesn't have to be this way. I think Steemians should know that if they put in the effort to bring the best quality content they will be rewarded. And if they put effort into bringing new members to Steem they will be rewarded.
We are entering challenging times in the paid social network niche. With Synereo just announcing beta of their new social platform WildSpark later this month, and AKASHA launching their platform later this year, I think SteemIt decision makers should address these issues so Steem could keep it's edge over the competition.
If you agree with what I wrote please vote, resteem etc, as this is the ONLY way people will get to see this and it will get the attention it deserves.
Thanks!
Crypto Trader