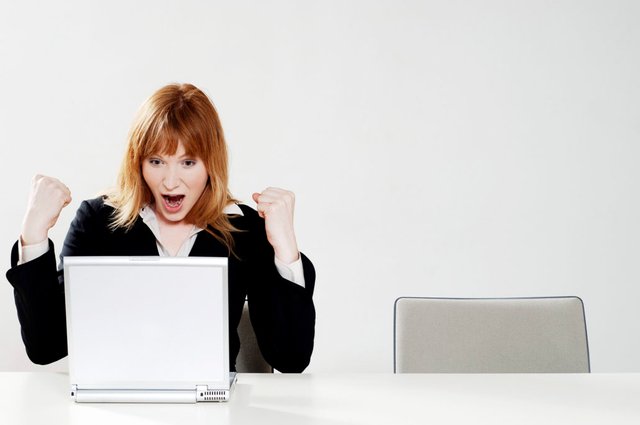 Hello fellow Steemit users!
Thanks to the latest update by @jesta and team, we can now "see" the profile of both who we follow and are followed by in the dashboard!
This may seem like a small update, but in reality it's huge! Being able to see who is following you is an incredible chance to build relationships and helps you build a feed of valuable content!
I wanted to share my thoughts and invite discussion on the best practices for gaining followers on Steemit! I encourage you to chime in your thoughts in the comments. :)
As an early adopter of Twitter, I was fortunate enough to build a relatively large following early on. But for someone who is new to the Steemit world this might seem intimidating. The following/followed ratio is an important aspect of the Steemit community.
But first I wanted to share the basics.

FOLLOWERS
This is the amount of people who are
CHOOSING
to follow you. When they follow you, your content will then show up in their feed.
It's important therefore, to always share and create VALUABLE content. Don't try to spam or game the system. If you produce valuable content on regular basis this will encourage more people to follow you.
If you churn out content that goes into your toilet, you're not going to make many friends and people will quickly unfollow you.

FOLLOWED
This is who you
CHOOSE
to follow. When you follow someone on Steemit, you'll then begin seeing their content in your "feed" tab. It's therefore important to only follow people who you feel produces valuable content.
Of course, not every piece of content by every person you follow will resonate with you, but it's definitely important to reward those who's work you enjoy.
Remember, you have a choice in who you follow and it will determine the quality and content of your feed.
Don't follow thousands of people, but don't be afraid to share the love either.

HOW TO GET MORE GENUINE STEEMIT FOLLOWERS
Obviously, when first starting out, you'll likely be
"following"
significantly more people than those who follow you!
Why? Because you're NEW HERE!
Don't be intimidated by the numbers at first.
Instead, view it as a challenge to build as many genuine relationships you can! As a general rule of thumb, your starting goal should be to aim for a ratio of 1:1 following/followed if at all possible.
This will show the world that you're an active member of the community and not someone just looking to make a quick buck.
Again, don't obsess over the ratio, but it is important to build your audience over time.
You can do this through Steemit chat and producing great content on a regular basis! It will take time, but the more involved you are the better chances of building a strong following base.
Don't be afraid to promote yourself! If you're producing good content, it's in your best interest to share with as many people as possible!
Of course, this doesn't meant to spam! Invest in the Steemit community long term and build relationships over time. Those who do this will reap the benefits long term.
I've found it helpful to include a small "bio" that you include after every post that encourages people to follow you while giving them a general idea of what content you produce.
For example, after every post I include the snippet!
"If you enjoy my writing on self improvement, steemit tips and tricks, and travel be sure to follow me here."
This gives everyone who reads my work an opportunity to see if my content is the right fit for them!
Overtime, you will see your following numbers rise.
Now, when you first start it's important to start following people you find interesting. But don't over do it!
If you follow 1,000 people on your first day and only a few people are following you it's going to look like you're a spammer!
DON'T DO THIS!!!
Instead start following a handful (maybe 10-20) people a day you find interesting! If you produce great content and engage people will eventually follow you back.
You can build your following by:
leaving GENUINE comments on articles/content you like.
Reaching out to people you like and connecting with them in real life.
Tagging people who might add value to your content.
Do this and you will be known as someone who brings value. :)
I also STRONGLY encourage you to periodically check out the profiles of those who follow you. This is a great way to connect with the community and build real life relationships. :)
That's it for now!
Would love to hear your thoughts! How are you using the followers/followed feature to build the best experience on Steemit?
If you enjoy writing on self improvement, Steemit tips and tricks, and travel be sure to follow me here.
--- Bud