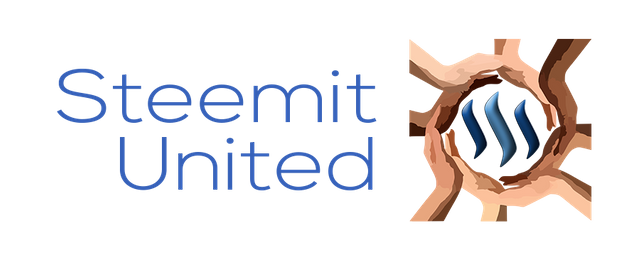 Hello Steemians,
as some of you have noticed, I @oendertuerk, introduced 10 days ago this project and launched it. You can read the introduce post here again. As I mentioned in the post, it is not easy at the beginning. But that does not matter. I was convinced and I prefer to go slowly but with a safe step ahead instead of fast and hasty. The other issue is why i dont tell much people about this project is, that i normally planned to start the project in autumn and not yet. But because of a few circumstances, I've started it now. That's why I did not announce it much. And until then i will go slow.
But in the last 10 days happened a little bit with the project.
The last 10 Days
Focusing on SteemPower
As mentioned in the Introduce Post, I first want to focus on the steempower delegations for the project. Here I would like to express my gratitude to @muratkbesiroglu. He read about the project and without hesitation delegated some Steempower. I appreciate this much! In addition, I also delegated a bit, so that the possibility for more delegations is opened. What i mean with that will you read later in this post.
There are also delegations from the accounts @inkedandsexy, @affeeeman and asena.
So the account/project have now ~ 3000 SteemPower.
And also I am currently in negotiations with a few Steemians for even more SteemPower. I hope to come to positive results.
The Discord Server - a place to come together
After the first post some people and friends arrived. There are nearly 100 people in the Discord now. For doing nearly nothing in this, this is great. Among this people is @mfestra. I know her from @elegance. As nice and friendly as she is, she immediately offered me her help. She is the first Mod at Steemit-United. And so far the only one. She has structured the server a bit. Thank you @mfestra.
If you join the Discord of Steemit-United and I should not be there, then you can contact her as well.
Who is @mfestra? A short introduce of her
She joined Steemit last novembre. She is from Maracay, Venezuela and she is an industrial engeneer. She is 29 years young and a mother of an only 2,5 months young baby. Thats cute. Her passion is arts, crafts and drawing.
She is also active in slothicorn, a community for artists that promotes the use of cryptocurrencies in art.
She was working for a few months in a Hispanic community also as a moderator and her opinion, that one can win much more is great! Thats the soul Steemit-United need!
Welcome to Steemit-United @mfestra, i appreciate your help and support much.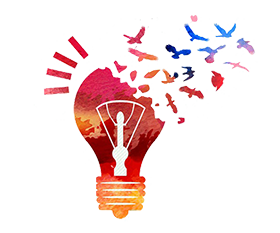 source
Joining Steemit-United
by jpining the Discord
As you know, a community is the more beautiful the more diverse it is. and so for Steemit-United there is a single world, without borders, without countries, without religions. no matter where someone comes from, what language he/she speaks or which skin color he/she has, he/she is a human and all humans are equal. All people have only one home, the earth.
When you can be cool with that, then you are always welcome at Steemit-United.
Becoming a member
You can join the Discord and help us with your skillz or support us with your delegations. Developers, Designers, Artists, Musicians, Writer, Photographer, Vlogger, Traveler and what else what you do or can do, come and do it at Steemit-United. Where we will support each other with the healthly growing of together.
What you give, you will get back, in a way
What you give, you will get back.
That is the law of the universe, and steemit is build with this idea. But this soul has been lost lately and it is time to bring it back to the foreground.
My focus will first be on strengthening the Steemit-United account. For this I need your support in the form of steempower. Of course you will get something back for that.
Supporting with Delegations
On steemit you can almost nothing if you do not have steempower. It is important to be able to offer something to the community. and for that steemit-united needs your support.
At the moment the account has 3000 SP. This allows you to delegate a minimum amount of 100 sp and a maximum amount of 350sp. the more the sp of the account increases, the more it will be possible to delegate. This again shows that you can only be strong together.
As i said, every delegator will get something back - so you will get every 24 hours eight times (x8) back what is your delegation worth. This multiplier is much better than every upvote-bot or every bid-bot on Steemit. They give you only 1.5 to 2.2 times back, what you pay them - depents on the price of Steem.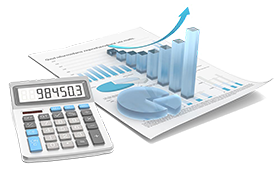 source
The Calculation
For example: a minimum of 100sp is worth to 1 cents. This values depents on a normal steem price.
You can check the actually upvote values on the Page which is provided by @penguinpablo:
https://steemnow.com/upvotecalc.html
So let us do the calculation with 100sp. If you delegate Steemit-United 100sp, which is at a normal steem price worth to 1cent, you will get daily 8cent as an upvote on your post back. This is 8 times to what you delegate to Steemit-United and is better than every Upvote-Bot and Bid-Bot on Steemit.
For the beginning, we can only accept up to 350sp delegations from users. But with more delegations Steemit-United gets, the more will be possible to delegate and that means for you: the more you delegate the more you will get as an daily upvote back.
The Table what delegators will get back (in the moment)
*this amounts depends on a normal steem price, for the actually vote values you can check the page which is provided by @penguinpableo here
Your delegation for the project.
and also your personal support will help.
I will appreciate it much
See you in Steemit-United's Discord