Introducing Steemit-United - A project for the Steemit Community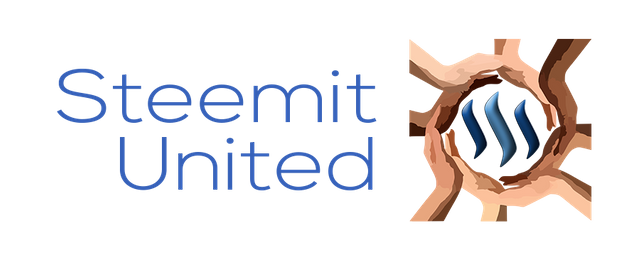 Hello Steemians, here is @oendertuerk. Some of you will know me others not, but that doesnt matter. I am now here on the platform aktive for over 1 year and i think it is time to start something. Today i want to introduce Steemit-United. An idea, that i want to realize a long time ago...
What is Steemit-United?
I had the Idea of such a project long ago but i had not the time to realize it. You can see on Steemit how people are fighting only for themselves. That is sad to see. The system expect from each user support for all. Otherwise it can not be work. The eco-system of Steemit is build in this way. We could observe, how on this platform also coumminities are builded with time. But this communites cut themselves of to others. Steemit-United is an idea to connect the different communities and bring them closer. There is not only this. But about this i will talk later in a time.
What is the Idea?
First of all, Steemit-United will not promise any user or community to become the best ones in a very short time at steemit but to rise together in a healthly way, with time. You know how it works in life:
What you give away will you get back.
Life works so and Steemit is based on this. But with time the platform lost this soul. Steemit-United will try to bring this soul back. With the help from every each member. Supporting others to get support for themselves. Steemit-United will try to implement the ideology behind Steemit back. Maybe in a new way. With new ideas. But that are ideas for the future and will come later. First we must build a strong and good ground, we must strengthen each other with the strengths of each other, and to strengthen others in order to strengthen new ones, because only together we are strong!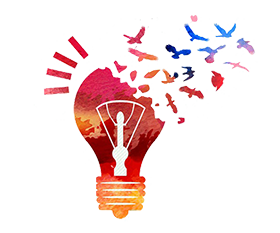 source
The Implementation
The implementation will not easy for the beginning, but hey, every beginning is not easy and step by step we will reach our goals. For that we must stop to think as "I" and we must begin to think as "We". We are all part of the eco-system of Steemit. It only can work for a long and healthy time when all are working together, only when we are united we can change things, and maybe change the world!
Becoming Part of Steemit-United
You should know that Steemit-United does not pursue political policies and has no religion. For Steemit-United there is a single world, without borders, without countries, without religions. no matter where someone comes from, what language he/she speaks or which skin color he/she has, he/she is a human and all humans are equal. All people have only one home, the earth.
When you can be cool with that, then you are always welcome at Steemit-United.
Steemit-United needs your Help
Indeed, nothing can rise without the interaction of others. And in case of this, Steemit-United needs your help to build a strong community. Supporter, Helper, Mods, Diplomats, Devs, Designer and more and more individuals with different skillz are wanted.
Dont forget: a community is the more beautiful the more diverse it is.
Let the Mission begin with the 1st Step
Our first step will be to build a strong and good ground. For that we need to spread the word of Steemit-United. You can help us with resteeming this post for spreading the word. To build the strong ground we need your help in case of delegation. Your delegation will bring you daily upvotes from Steemit-United, this is the ideology behind Steemit, you give and will get it back. We will first focus on that. You can delegate us a minimum of 100sp. You will get every 24 hours eight times (x8) back what is your delegation worth. This multiplicator is much better than every upvote-bot or every bid-bot on stemit. They give you only 1.5 to 2.1 times back, what you pay them, depents on the price of Steem.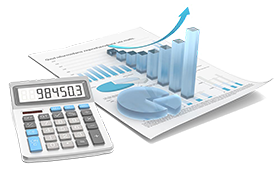 source
The Calculation
For example: a minimum of 100sp is worth to 1 cents. This values depents on a normal steem price.
You can check the actually upvote values on the Page which is provided by @penguinpablo:
https://steemnow.com/upvotecalc.html
So let us do the calculation with 100sp. If you delegate Steemit-United 100sp, which is at a normal steem price worth to 1cent, you will get daily 8cent as an upvote on your post back. This is 8 times to what you delegate Steemit-United and is better than every Upvote-Bot and Bid-Bot on Steemit.
For the beginning, we can only accept up to 250sp delegations from users. But with more delegations Steemit-United gets, the more will be possible to delegate and that means for you: the more you delegate the more you will get as an daily upvote back.
The Table what delegators will get back (in the moment)
*this amounts depends on a normal steem price, for the actual vote values you can check the page which is provided by @penguinpableo here
Joining Steemit-United
Everyone is welcome to join Steemit-Uniteds Discord. With or without delegations, that doesnt matter.
Of course except spammer, scammer, abuser etc
You can also help and support Steemit-United without delegation by joining the Curation-Trail of Steemit-United at Steemauto. Supporting Steemit-United by following the curation trail you will collect Curation Rewards. What you give, you will get back. Steemauto is a safe and proofen service running by the witness @mahdiyari.
Here you can delegate via Steemconnect
100 SP - 150 SP - 200 SP - 250 SP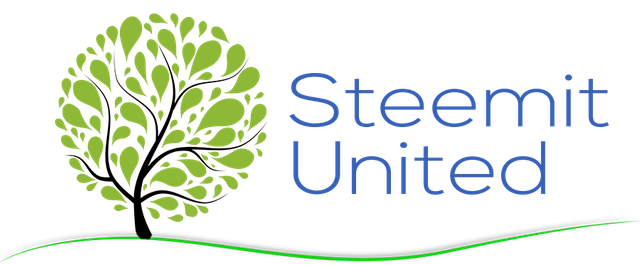 Steemit Account - Discord - Curation Trail
Please don't forget to follow
Steemit-United for upcoming infos
and also to join Steemit-United in Discord !
Thank You !