STEEMIT IRON CHEF 2018 Act 02 Round 13 ~ Cold Soup and a melon piglet
I know I am really really late for this #steemit-ironchef round and it will be a very short one though with a few photos. It's because I am on vacation in Lisboa/Portugal and I am short on time - at least for writing online. I am spending all my time outside discovering ...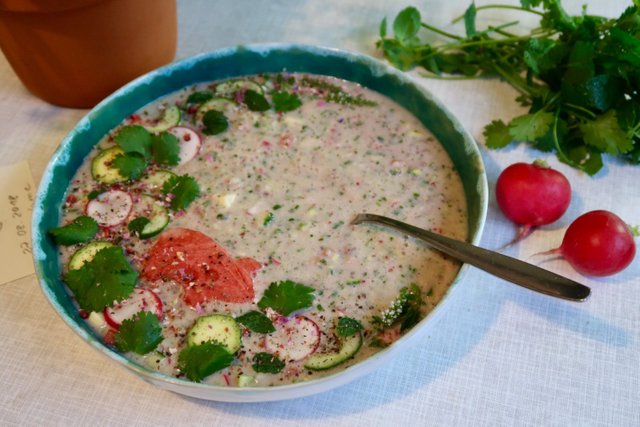 I made a cold soup combining seasonal and local products (cucumber, red radishes and watermelon 🍉) with one more or less exotic herb (fresh coriander leaves).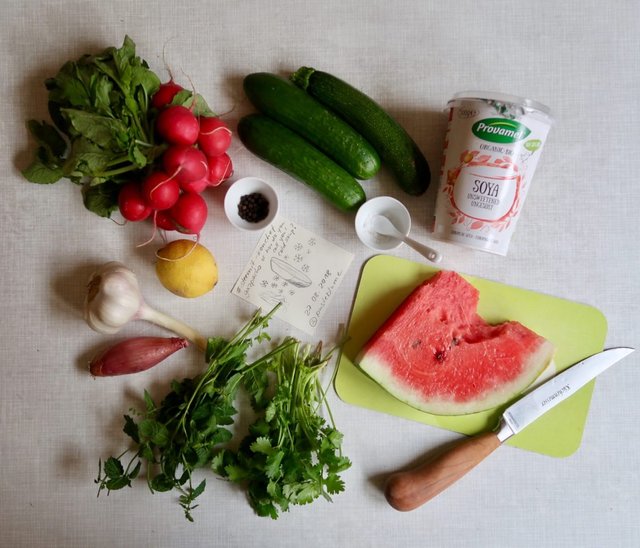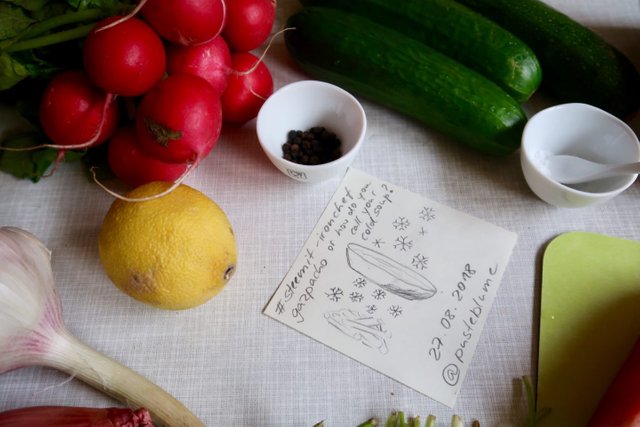 The result was very delicious and satisfying though I wasn't too inspired becaause we had a few cooler days at home in the beginning of the week - so not the perfect weather for a cold soup.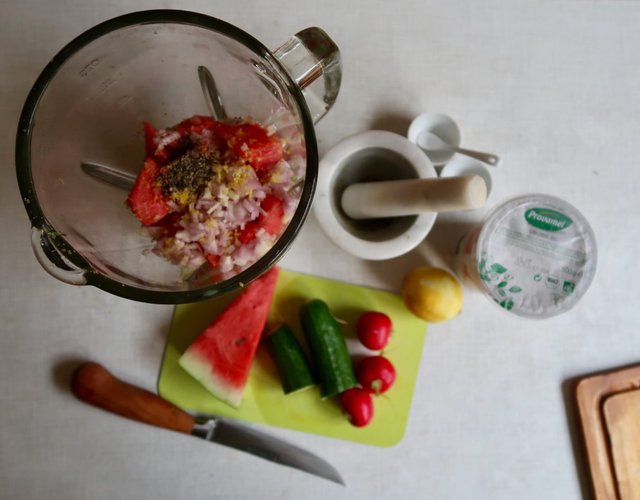 I mixed the half of the vegetables with fresh lemon juice and lemon peels, soy yoghurt, coriander leaves, salt and pepper in my blender. I cut the other half part of the vegetables in small cubes to give the teeth something to crunch on.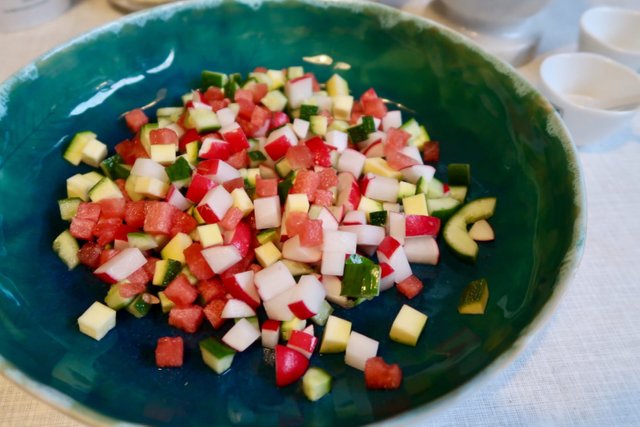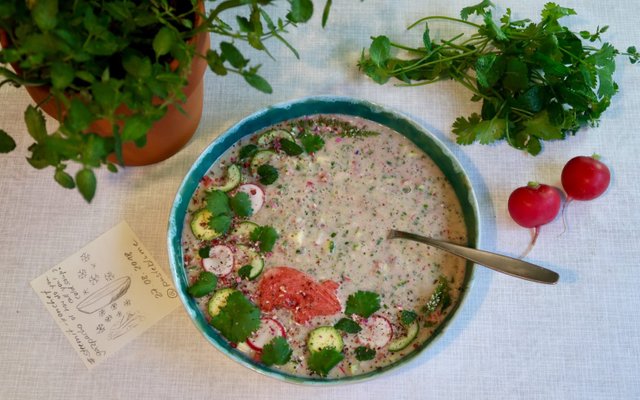 I hope, you like my decoration ...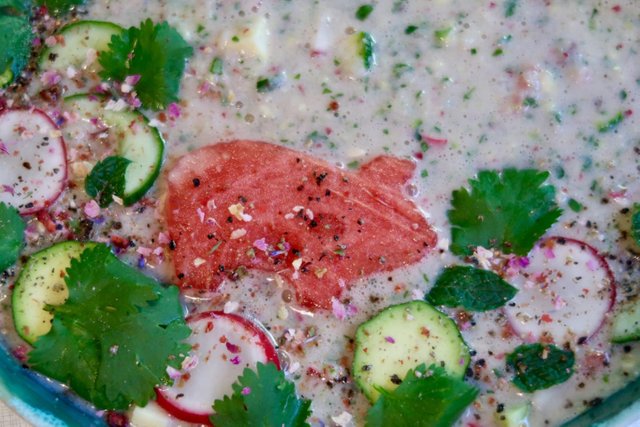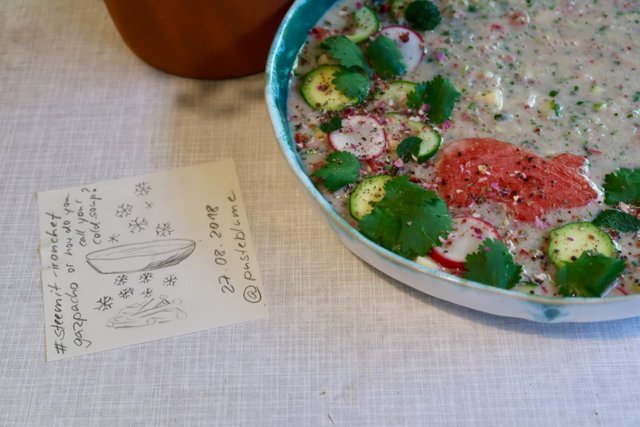 By the way - I had a gazpacho here in an lisboa restaurant last night. It was very good. The night was warm and bright. Perfect for cold soups! 😋