Hello spring!
Well, in just two more days it officially will be spring here in the southern hemisphere.
There's nothing better than a bowl of cold soup to welcome this season!
We really could feel that spring was on the way again today - a glorious sunny day, the birds chirping happily from early morning, the grass has slowly been changing from a dull straw colour to grass green, and splashes of colour everywhere as the flowers come to life again; it's just a glorious time of the year!
I spoke of my deep concern about a close friend in my Cook With Us post just four days ago and would like to let my friends here on steemit know that there's been a huge improvement, so there's hope that she's going to beat the odds, will update you on that soon, but a huge thank you for your encouragement!
@progressivechef challenges us each week, and I've really enjoyed all the themes; some have been stuff I've never attempted making before, but I've battled on and am learning, so thank you Chef for that :)
For this week's theme Cold Soup/ Gazpacho I've made a delightful thick and creamy chilled Very Green Pea & Broccoli Soup with Chia seeds - a bowl of power packed superfood all in one.
Thank you @zen-art for telling us about the amazing health benefits of these little beauties, The Super Food - Chia Seeds, have a peek and learn all about it!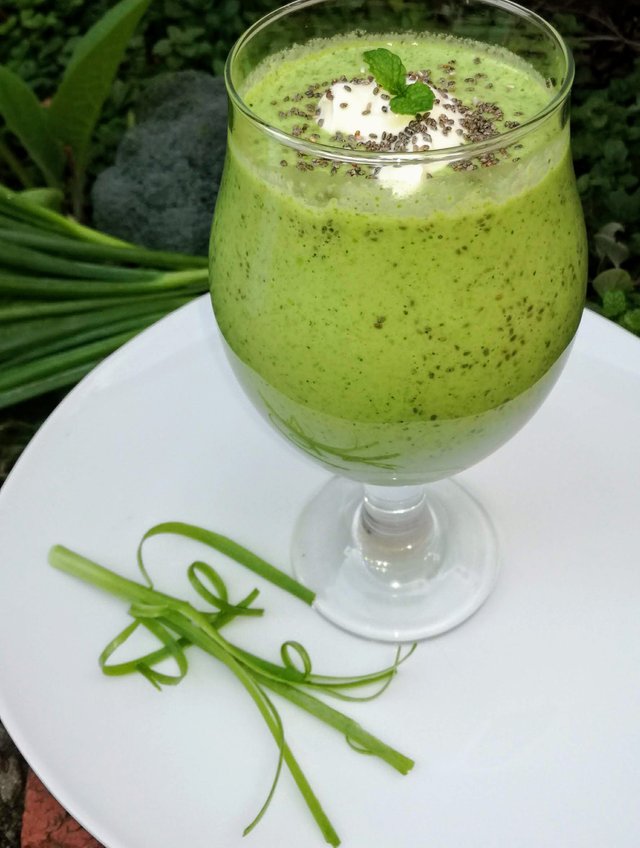 My soup was very green -
Spring Onions were diced and sauteed in a little Olive Oil together with a clove of Garlic.
Fresh Broccoli was added and cooked till just done in herb and garlic stock - do not overcook!
Baby Peas were added and cooked for another two minutes.
All this was placed in blender - fresh Mint, Double cream Greek style natural Yogurt as well as Coconut Cream added, seasoned with Salt & freshly ground black Pepper, and blended till smooth and creamy.
Chia seeds were stirred in and soup was placed in refrigerator to chill.
I served this thick and creamy cold soup in a pretty glass and garnished it with Sour Cream & more Chia Seeds.
This was a lovely cold soup - fresh, creamy and packed with green flavours from the garden!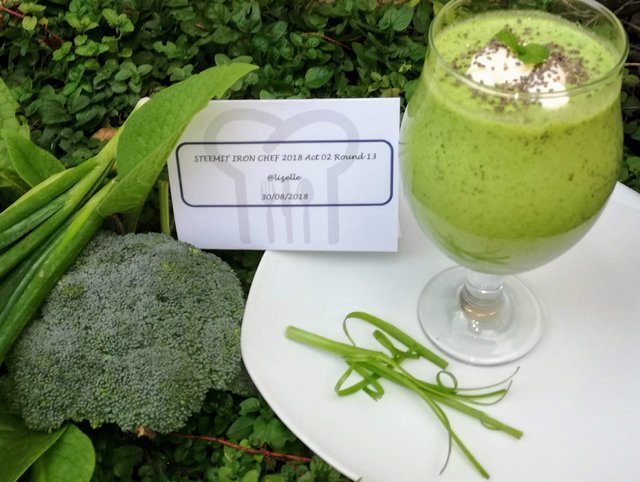 Ingredients required
Spring Onions - diced
Garlic clove - crushed
Broccoli
Baby Peas
fresh Mint
Garlic & Herb Stock
Double cream Greek style natural Yogurt
Coconut Cream
Chia Seeds
Sour Cream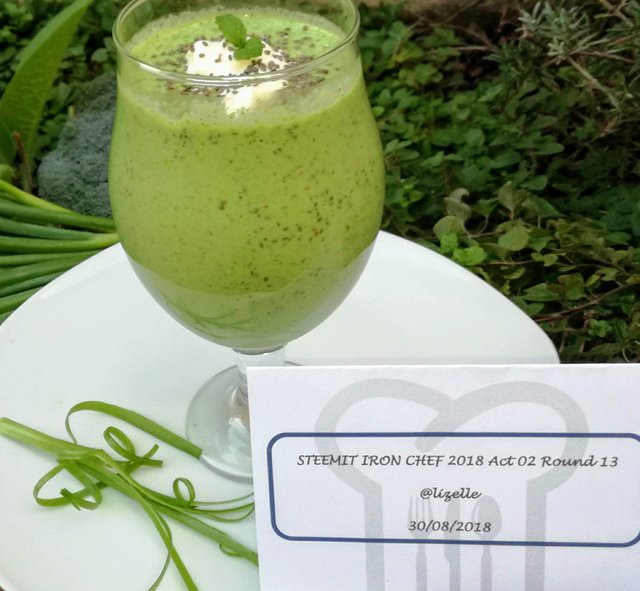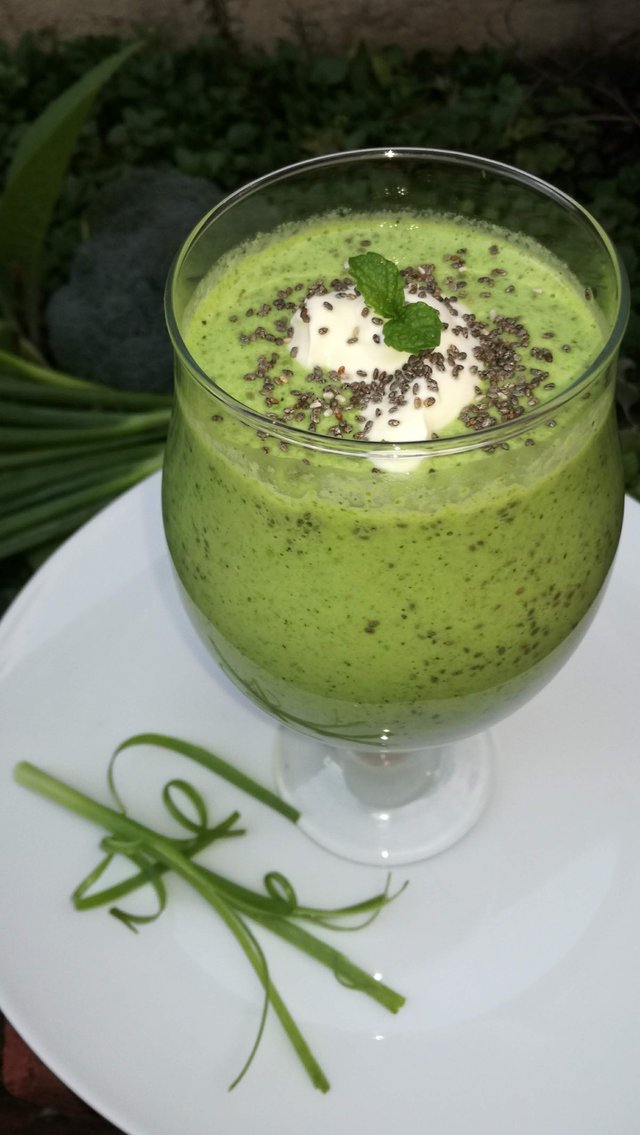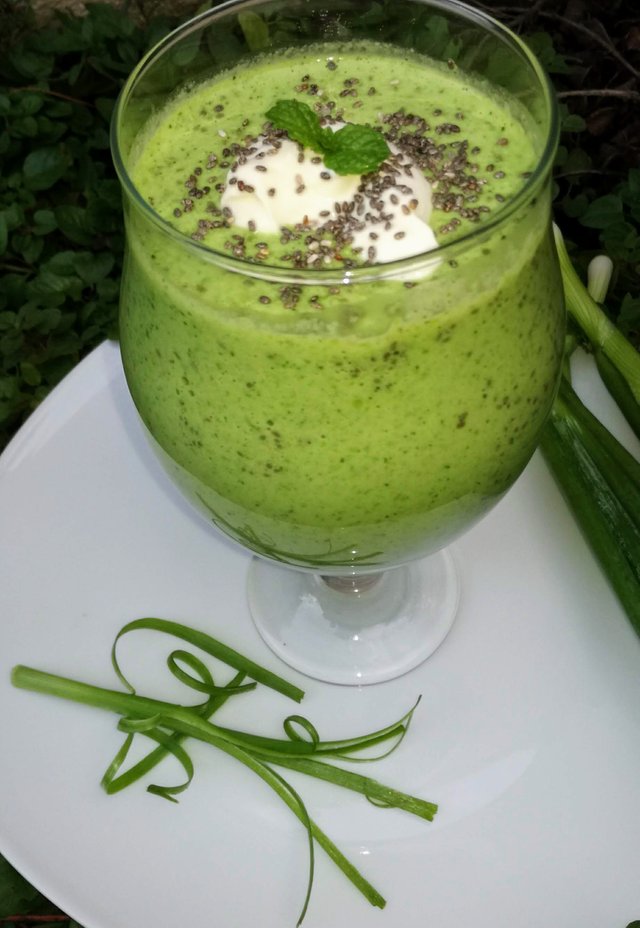 This was real quick and easy but super delicious - hope you all enjoyed this and please tell me if you try making it yourself :)
A quick look at how to make this Very Green Pea & Broccoli Soup with Chia.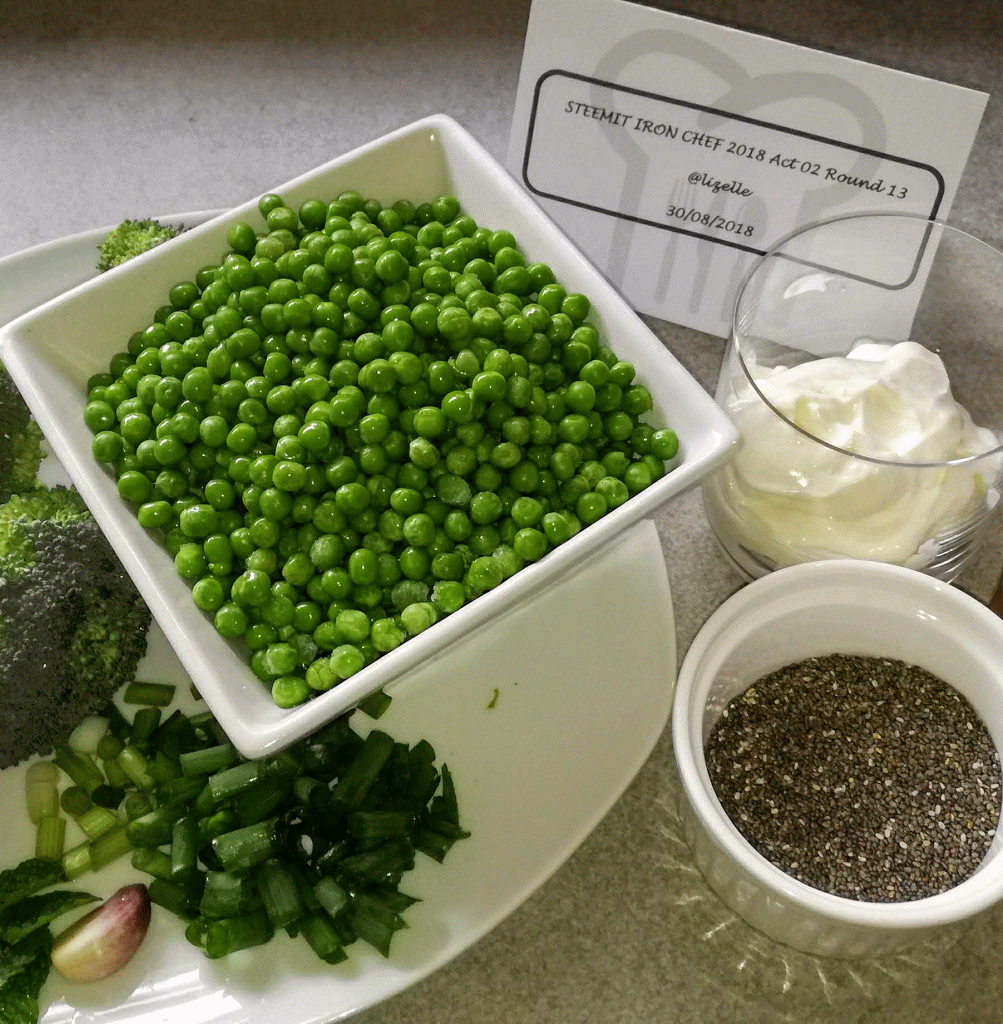 Original Content by @lizelle
Thank you for stopping by
Comments, upvotes & resteems all much appreciated :)
Copyright @lizelle - All Rights Reserved


Team South Africa banner designed by
@bearone