Stay healthy: Simple ways to purify indoor air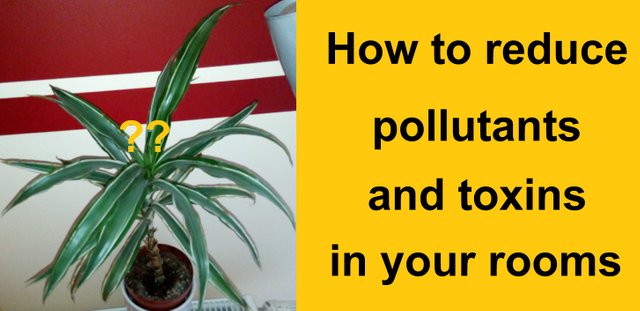 Hi friends, 😀
In my last post, I was pointing out to all of you that there are a lot of sources of toxins and pollutants that are constantly emitted from various products inside our rooms. It can be the paint that is on our walls or the furniture, and many more.
So what can we do about it?
There are some quick and easy things that could significantly improve your indoor air quality: source 1, source 2, source 3
First and foremost: Be aware that your furniture, flooring, and other products are constantly emitting chemicals and that fresh air is important. Increase air ventilation, by regularly opening windows or doors. This is especially important when you are using chemicals inside your home. This is also true if you are using a gas oven.
Choose safer and more eco-friendly materials when building or remodeling.
Don't smoke and do not allow smoking in your home!
Use chemical products as directed by label instructions and properly dispose of any leftover products
If you have an attached garage, do not run gas powered engines (including cars) in the attached garage, and keep the door between the house and garage closed at all times.
Use safer and more eco-friendly personal-care products.
Do not use commercial air fresheners and scented candles, which are known to release thousands of different chemicals into indoor air.
Of course there are also electric air filters and ventilation systems that provide clean air for high indoor air quality. However, these devices are not typically used in private homes and are usually very costly.
Last but not least: What about houseplants? 🌴 🌱🌻 🌼 💐 🌷 🌹 🥀🌸 🌺
There have been many studies providing scientific evidence that common houseplants and microorganisms in the soil can be very effective air cleaners. These houseplants have been shown to bind many of the above-mentioned substances and thus to clear the air. The most notable study might have been the so-called NASA Clean Air Study published in 1989. Other studies have been published with similar results, you can find a list of the air cleaning effects on Wikipedia.
However, all these studies were carried out in controlled conditions such as laboratories. It thus has been pointed out that in real life environments, the plants air clearing effect would be substantially reduced. While some say that houseplants can be effective air cleaners in everyday households when you have at least two "good sized" plants per about 10 m², others call it completely into question. Thus, more research is needed to definitely proof that plants can purify indoor air. Until then, the jury is still out.
I personally own a lot of houseplants. If they actually contribute to air quality, this would be great. However, even if they only have negligible positive effects on air quality, there are many other evidence-based positive effects on health and mood that have been shown empirically: Among other effects, plants have been shown to reduce stress levels by calming down the autonomic nervous system and they have been shown to go hand in hand with higher job-satisfaction and well-being.
There is however, one caveat: some of the plants are poisonous when eaten by humans or animals. So please make sure to chose variants that are not poisonous if you have small children or animals.
Have a nice day! Hope to inspire you! 💕
Good luck and best wishes!
CU,
Chris aka smallstepschange 🐾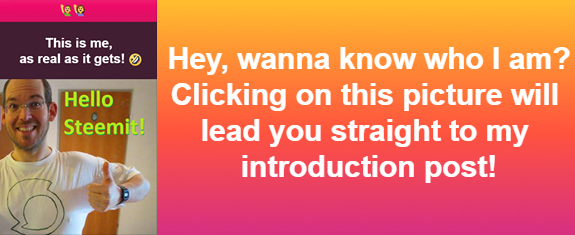 If you like my post, please ...