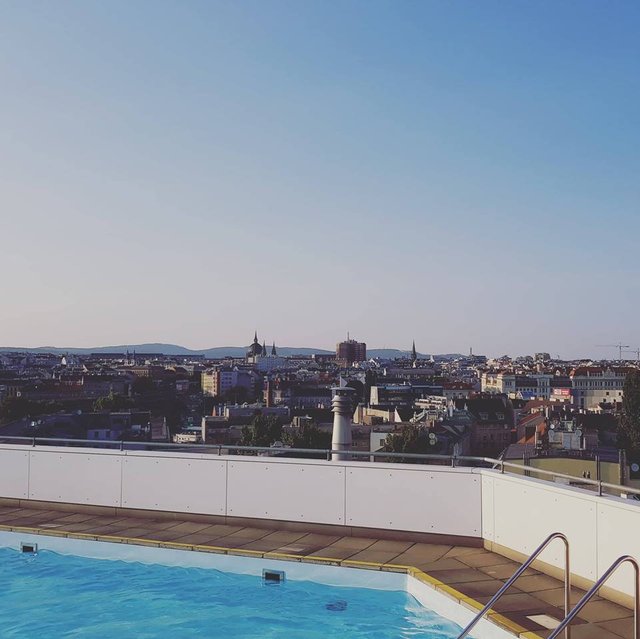 Yesterday after working with @gexi and @jnmarteau on the future of the @globalschool and the @com-lab we went to @mammasitta's secret rooftop pool to swim.
---
Gestern nach der Arbeit an der Zukunft der @globalschol und des @com-lab mit @gexi und @jnmarteau gingen wir zu @mammasitta's geheimen Dachterassen-Schwimmingpool zum baden.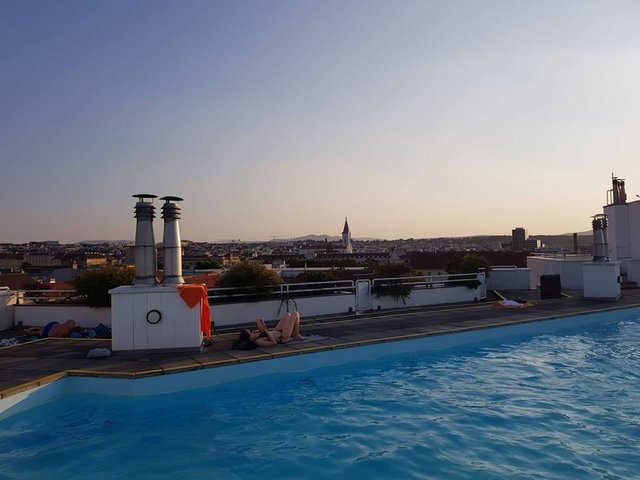 The view over the city from the pool is awesome! I always appreciate it when @mammasitta is inviting me there.
---
Der Blick über die Stadt vom Pool aus ist außergewöhnlich! Ich schätze es immer sehr, wenn @mammasitta mich dahin einladet.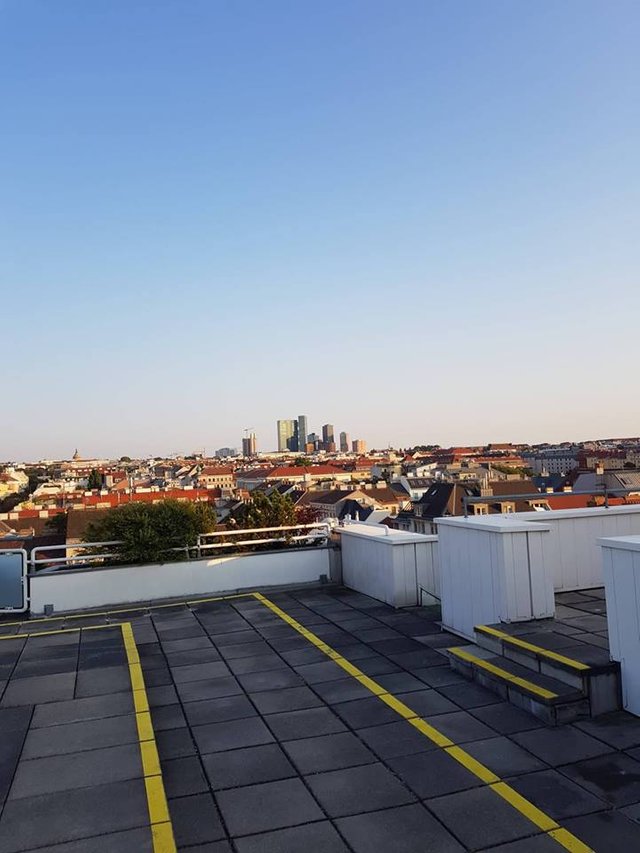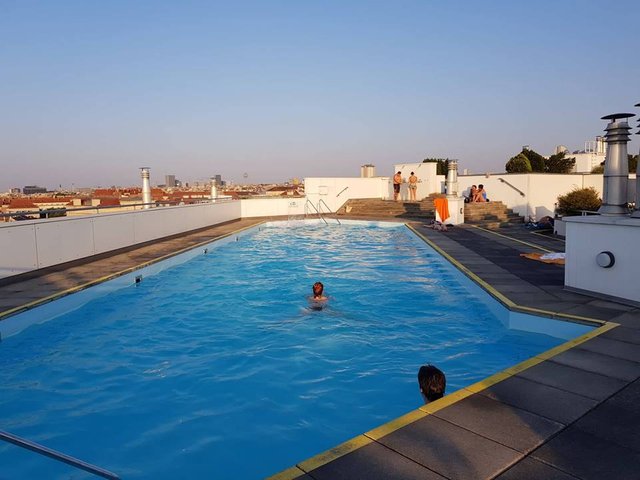 Especially in the evening the sun is not that strong any more and the water is still fresh.
---
Besonders am Abend ist die Sonne nicht mehr so stark und das Wasser schön frisch.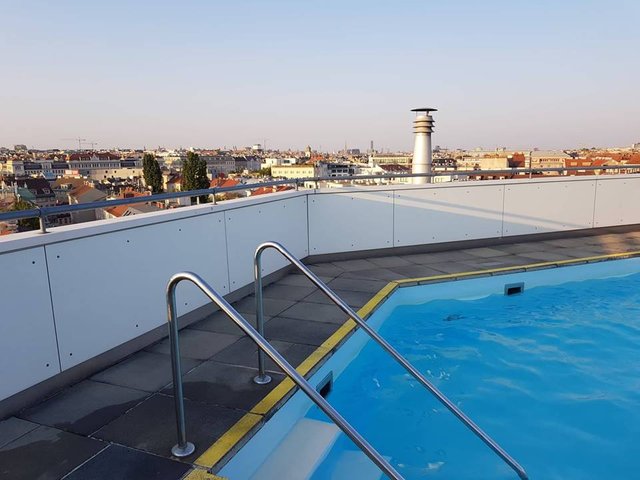 I love to walk there and take a swim. From Hug Inn I just need 7 min by feet.
---
Ich liebe es einfach rüberzugehen und eine Runde zu schwimmen. Vom Hug Inn brauch ich nur 7 min zu Fuß.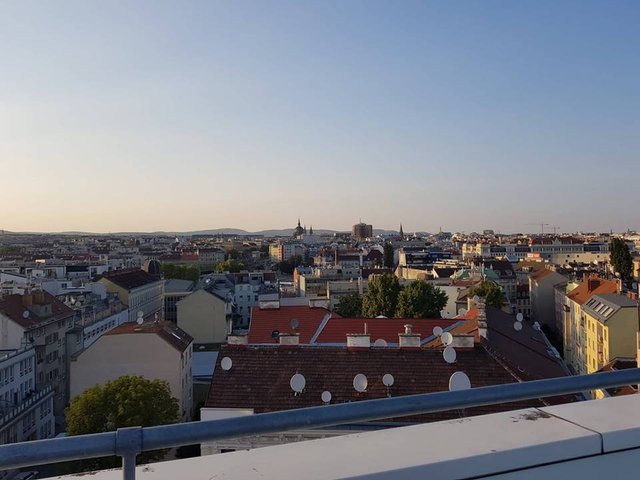 When we met we talked also about the #steemit-austria summer party today on the lake organised by @jnmarteau to celebrate the birthday of @gexi and my 29th last week. We hope to see a lot of you there! If not maybe at the next Viennese or @steem-munich meetup respectively at the #steemfest in Krakow? We are really excited about this come together!
---
Als wir uns trafen redeten wir auch über die #steemit-austria sommer party heute am See, die von @jnmarteau organisiert wird um den Geburtstag von @gexi, sowie meinen eigenen vor einer Woche mit der Community zu feiern. Wir hoffen, euch dort zu sehen! Wenn nicht dann vielleicht zum nächsten Wiener oder Münchner Stammtisch bzw. beim #steemfest in Krakau? Wir freuen uns schon sehr auf das große Cometogether! ;)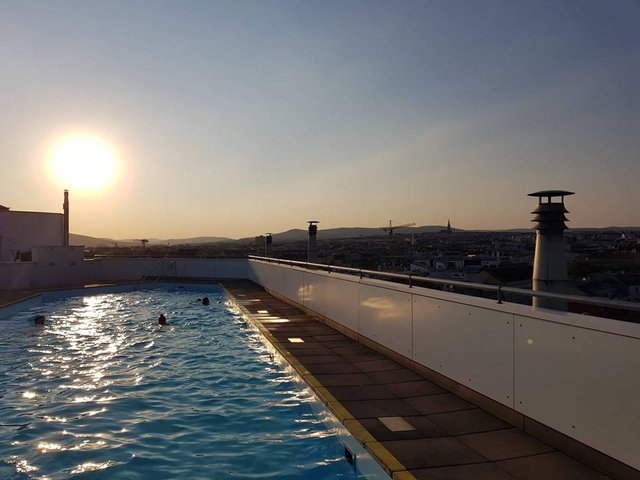 Thank you for your attention and support!
---
Danke für eure Aufmerksamkeit und Unterstützung!