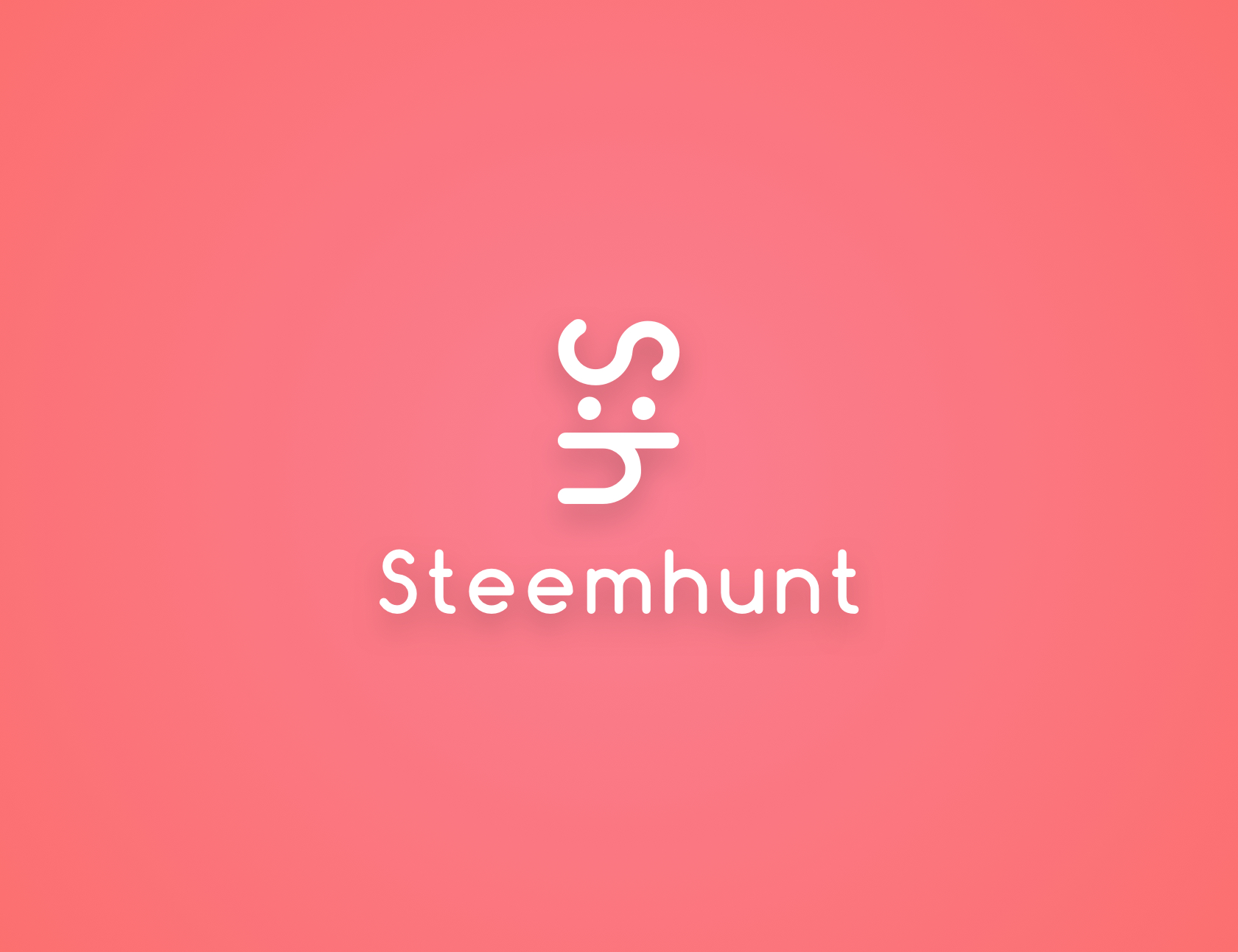 Steemhunt Tractions
Since many Steemians are supporting the Steemhunt project, @steemhunt raised over 1.5 million SP delegation over the past month. Our DAU (Daily Activated User) has reached over 1.3K. Now Steemhunt is the 7th most used Steem dApps. Steemhunt is growing fast, and now there are almost one thousand hunters contributing to our community.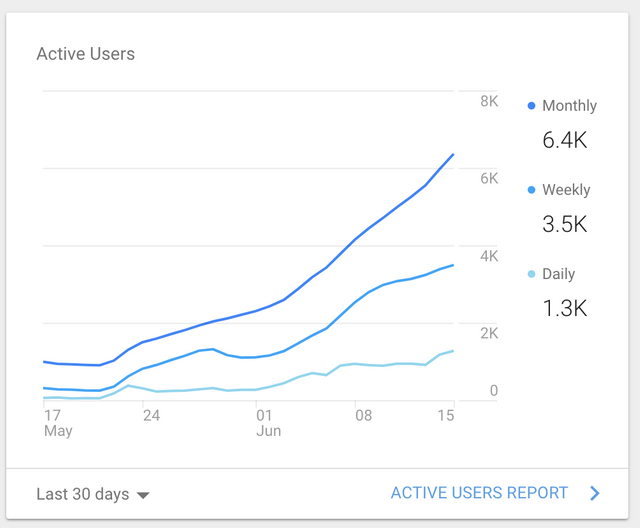 (Our tranctions are growing fast now.)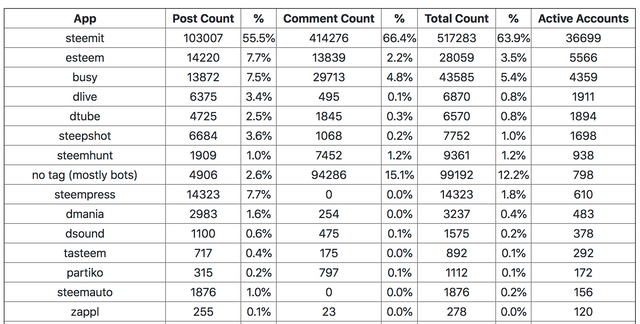 (Steemhunt is the 7th most used Steem dApps - ref: http://steemreports.com/sincerity-most-used-apps/)
Steemhunt is Still Very New to Everyone
Regardless of these fast growing tractions, there are still so many Steemians who don't know Steemhunt's aim as a SMT project on Steem blockchain. Also, we haven't spread our buzz outside of Steemit yet. But now we think that this is the right time for @steemhunt to boost up the awareness of our project in/out of the Steemit community. So today, we are proud to announce our new voting policy to upvote Steemhunt projects and other SMT contribution projects.
New @steemhunt Voting Distributions
We will allocate a maximum of 10% of our total voting pool to the contribution contents for Steemhunt and other SMT projects. Please see below for details on how our voting distribution will be altered.
[Before]
80% -> Hunting posts
10% -> Review comments
10% -> Moderation process
[After]
70% (minimum) -> Hunting posts
10% -> Review comments
10% (maximum) -> Contents which promote Steemhunt and other SMT projects.
10% -> Moderation and Abusing Management Process
What Contents @steemhunt will Upvote?
10% of our total voting pool will be used to upvote the non-hunting posts which contribute to Steemhunt and other SMT projects. There are three main categories in this pool.
1. Content that Makes Steemhunt Attractive for New Users
Any type of articles or video content that can attract new users to become hunters. These contents can be well-structured project descriptions, high quality videos, translated content (to attract non-English speaking users) and more.
2. Content that Attempts to Bring New Users outside of the Steemit Community
You may attempt to introduce Steemhunt outside of Steemit through Reddit, Facebook, Twitter, etc. If you have tried and succeeded, you can write about your success and provide feasible evidence of the result via a Steemit post (Please do not attempt to post on ProductHunt. The Steemhunt team will promote Steemhunt on ProductHunt after our own signup process is applicable after the HF20).
3. Other Innovative SMT Projects that have Potential to Add Value to the Steem Blockchain
Steemhunt has already witnessed how difficult it is for an early-SMT project to gain attention in the initial stage. Even though we cannot use much of our voting pool for this category, we'd like to contribute by supporting other initial-stage SMT projects that have huge potential.
Criteria to Choose What to Upvote
To minimise the abusing attempts in this voting pool, we won't run an automated upvoting bot. The Steemhunt team will MANUALLY upvote content using the following criteria:
[Achievement] How much this content has boosted attention of, or successfully attracted new users to the Steemhunt project.
[Quality of the post] The post must not be plagiarised, scammed, or violate any TOS (terms of service) of the platform.
[Whitelist] The content owner must not be listed as a blacklisted user on Steemhunt.
[SMT-potential] In terms of SMT projects, they should be in the initial stage and have growth potential.
How to Upvote the above Content
You don't need to do anything special to get upvotes from @steemhunt. Our team is monitoring all the content that has tagged @steemhunt, mentioned Steemhunt, or used the Steemhunt tag. But you can still try to let us know your content by sharing the URL in the #steemhunt_contributions channel in our Discord group (https://discord.gg/mWXpgks).
WE WON'T UPVOTE YOUR CONTENT IF YOU:
Send direct messages to Steemhunt team members and moderators.
Share your URL in another channel rather than the #steemhunt_contributions channel.
Ask our upvote DIRECTLY in your content or the comment section.
Benefits for your Contribution
As well as @steemhunt's upvoting of your content, we decide the top contributors of the week every monday, and send the HUNT airdrop tokens to them based on their achievement over the past week. To receive HUNT tokens, you MUST LOGIN on Steemhunt.com via SteemConnect.
When Will This Begin? Now!!
This new voting pool is effective immediately. So please participate in the Steemhunt project contribution activities now.
Welcome to our New Guardians!
Since Steemhunt traction is rapidly growing and our ranking system has changed to the new ABV (Account Based Voting) system, we've noticed that there are too many 1) contents to moderate, 2) abusers who try to cheat the system, and 3) plagiarised attempts.
To mitigate these actions and help the Steemhunt team focus more on building/improving the HUNT platform, we decided to make a new role to manage our Discord group - Guardians!
These are the Guardians' main roles and responsibilities.
Manage our Discord channel
Handle questions/requests from hunters on Discord
Support moderator's work
Manage conflict in our community
Monitor abusing attempts and manage the blacklisted users
Manage/Investigate Vote4Vote attempts
Please welcome our new Guardians!
...


Please follow @steemhunt account and join our chat channels (Discord is more active):
---
Steemhunt
A place where you can dig products and earn STEEM.
Steemhunt.com
Support Steemhunt with Steem Power Delegation:
500 SP |1000 SP |5000 SP |10K SP |20K SP |50K SP |100K SP
More information about our Sponsor program is here
More information about HUNT Token Airdrop is here
Support Steemhunt by following our curation trail