Introducing Steemhunt Influencers - Curation Ambassadors for Promoting Quality Hunts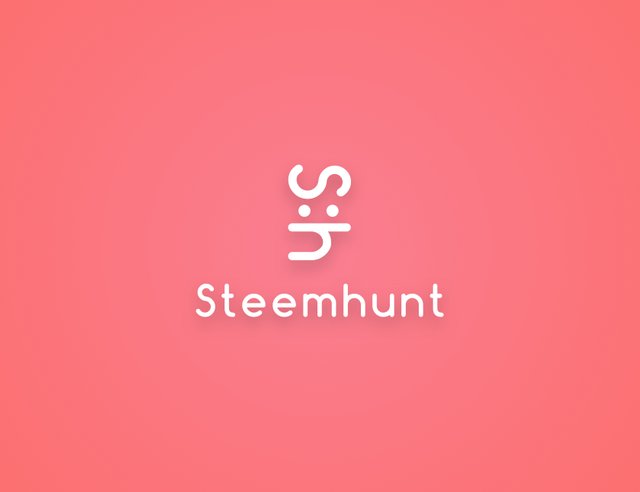 What are Steemhunt Influencers?
Today we are proud to announce our new community roles - Steemhunt Influencers - curation ambassadors to promote/support quality hunting posts on Steemhunt so that they will have the opportunity to be observed by our users.
Why do we Need them?
Since Steemhunt has raised over 1.4 million SP, so many Steemians have joined as hunters, and many of them try to dig cool products and share them within our community. However, there are also an increasing number of abusers who constantly try to occupy our chart to milk our voting pool.
This has become a crucial issue for us, so we have been working on multiple systematic approaches to cope with their abuse including ABV (Account Based Voting) system, diversity score, blacklist operation, etc. However, they are still playing our system regardless of those efforts, and this causes two serious problems for us:
The quality of the top ranked hunting posts has decreased. You may have noticed that "not-cool-enough" products have sometimes ranked in our top 10. Most of the time, those "weird" hunting posts were created/upvoted by abusers. In Steemhunt, the rank of the post is supposed to reflect the opinion of the community. However, the abusive hunting posts do not align with this philosophy, and it messes up our "community-driven" ranking board.
Their abuse attempts reduce the motivation of good hunters. There are many dedicated hunters in Steemhunt who introduce many cool products. Many of them love to hunt products and enjoy seeing other people's cool posts. However, constantly observing "not cool" products at the top of the chart, from the abusers whose only purpose is to milk the reward, leaves good hunters feeling exhausted and wanting to exit our community.
What are their Roles?
The goal of adding influencers is to increase the opportunity for quality hunting posts to be observed, so that the products which deserve to be highly ranked can have more chances to be upvoted by our community users. To achieve this goal, Steemhunt will assign x5 voting weight to our influencers. For example, if you are selected as an influencer and your original voting weight was x3, your new voting weight will be x15.
With the strong voting weight, the influencers need to perform the following roles:
Find cool hunt posts in the "today" section and upvote them.
Make a genuine comment on the posts - NOT a pros and cons review comment.
Welcome new hunters and help people in our Discord channel (optional).
How will Influencers be Selected?
Steemhunt Influencers are application-based positions and will be selected by the Steemhunt team. We will select about 5 new influencers who will work for one week, and only the top performers will roll over to the next week. If the total number of influencers reaches 20, we will not select new people that week.
The following responsibilities/criteria will be used to select the top performers who will continue their role for the following week:
Influencers must upvote only quality hunts that complement the Steemhunt philosophy, focusing specifically on section 6 (new products), section 7 (cool products), and section 12 (not generic apps) of our Product Guidelines.
Influencers can leave a comment on quality hunting posts to ask a question, to discuss about the product, or to cheer on the hunter.
Influencers must not be involved in any abuse attempts, group voting pools, or alt account operations.
What are the Benefits we Provide?
Steemhunt will provide the following benefit packages for the influencers during their role.
Their voting weight will be x5.
They will receive 5 times more HUNT token rewards for their voting contribution airdrop. For example, if the influencer is about to receive 500 HUNT tokens for his/her daily voting contribution, the amount will be 2,500 HUNT tokens during their role.
Steemhunt will upvote a maximum of 10 comments with 0.5% voting weight everyday.
You will have an INFLUENCER badge added to your ID on the Steemhunt website.
How to Apply?
You can apply via the #influencer-apply channel in our Discord group (https://discord.gg/mWXpgks). Please share ONLY the following information when you apply:
Your Steemhunt profile link
Your nationality
The city/country you currently live in
Previous moderation/curator experiences in other renowned communities (please state the duration of your role).
Exclusions
Your application will not be considered if you have:
been blacklisted
provided false information on your application
no hunting, upvoting, OR commenting history on Steemhunt
a Steemit reputation lower than 50.
The Application is Live Now in our Discord Group
As we explained above, the influencers will be constantly shifted/rolled over based on their performance. Please leave your completed application on the #influencer-apply channel within our Discord group (https://discord.gg/mWXpgks) ANYTIME.
...


Please follow @steemhunt account and join our chat channels (Discord is more active):
---
Steemhunt
A place where you can dig products and earn STEEM.
Steemhunt.com
Support Steemhunt with Steem Power Delegation:
500 SP |1000 SP |5000 SP |10K SP |20K SP |50K SP |100K SP
More information about our Sponsor program is here
More information about HUNT Token Airdrop is here
Support Steemhunt by following our curation trail