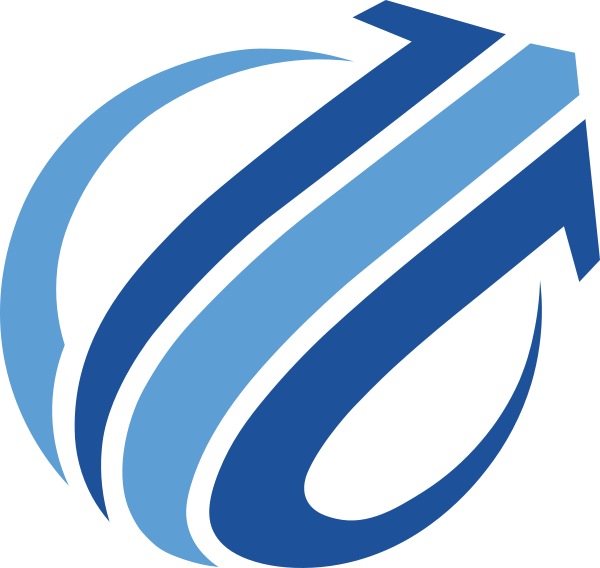 The seed node and faucet located at STEEM.GLOBAL is our networks only free STEEM faucet (as far as I know) and helps give people small amounts of STEEM to test out the platform.
Improving Scale-ability and Operating Costs
With the 200+ verified users the site was giving away 4.8 STEEM a day roughly or 144 STEEM a month not including paying my assistant on the site nor the monthly hosting.. it's grown into hands down my largest expense for STEEM based projects if operating costs are tallied up, with more costs likely to end up being realized as the site continues to grow.
Ads, Daily Logins and Continued Growth
In an attempt to slow down the hemorrhage of money the STEEM.GLOBAL site costs to operate: the hourly faucet is being converted to a daily faucet and the site will have to be visited while signed in to receive the free STEEM.

Advertisement via a-ads.com is also being implemented to offset costs.
I'd really hoped to avoid ads but the cost of running the site was something over 300 STEEM a month.. It's gotta be done as that is a small fortune regardless of income levels!
New STEEM Faucet Claiming Method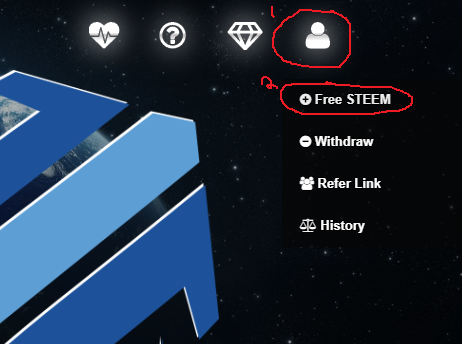 Faucet verified accounts will now have a "Free STEEM" menu item sub-menu item under the account menu as noted in the picture above. Once a day verified users will be able to claim using the form seen below: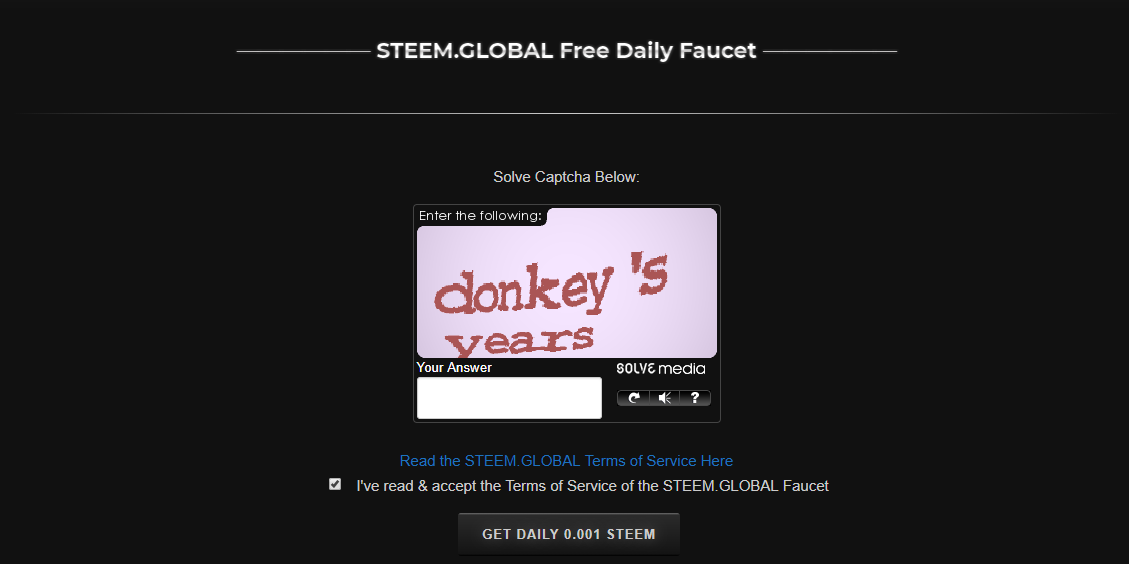 Instead of just being automatically fed free STEEM as before now verified users will have to solve a captcha once a day while signed in, this should help prevent botting as well as deter folks from attempting to scam making multiple accounts is my hope.
While not completely switched over to this new method or implemented ads where needed it seems the site is operational. When converting over to this new method I've tried to avoid service interruptions whenever possible. I'll update this post once I'm confident the new method and ads are properly integrated.. Until then stay schwifty and take it easy folks!
---

( Click banner above to start GPU/CPU mining cryptocurrency easily )