! ! !
This post was published with Steemfounders.com - all the money from it will be transferred to the creation of the account for the author of this text. If you think he should have his place in blockchain Steem, vote for this post. Without the support of the community, this will not be possible.
---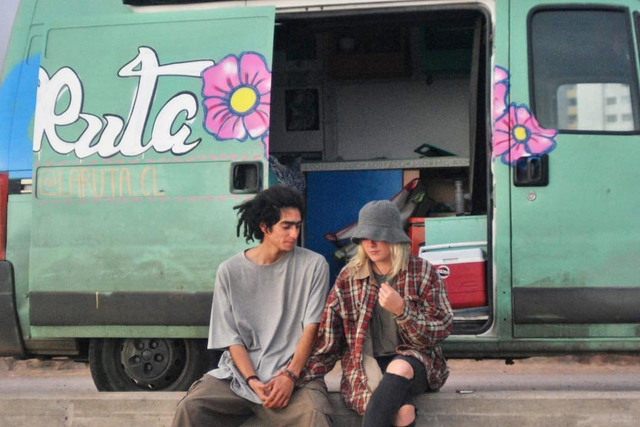 Persiguiendo un sueño.. ¿Qué es La Ruta?
Todo comienza con un viaje, una experiencia distinta, una manera de ver la vida de otro modo y poco a poco, querer vivirla de otro modo. Y asi, sin decir más nace un sueño. Ir desde Chile hasta Alaska en una van. La Ruta, un proyecto de vida, y uno que seguramente nos quedará para toda la vida. Antes de partir, creíamos que sabíamos cómo sería y a que nos enfrentariamos. Pero la verdad es que así como la vida está llena de sorpresas, este viaje aún más. Nos han pasado cosas que jamás creeriamos que podrían pasar. Hemos tenido que ser fuertes, muy fuertes. Porque viajar es muy lindo, pero vivir viajando es otra cosa.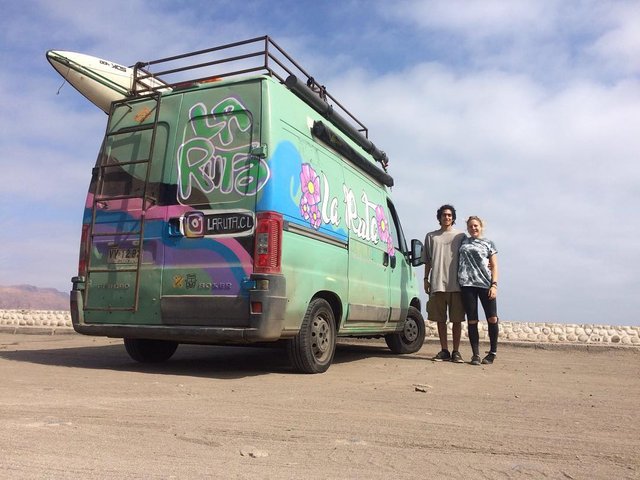 Nos presentamos, somos Micaela (23) y Nicolás (19), somos de Santiago, Chile. Amamos la música, el arte y viajar por supuesto, de eso vivimos, yo (mica) soy tatuadora, me gusta pintar, cantar.. y Nico es músico, hace todo tipo de música, toca piano y tiene un oído increíble, cosa que le da la facilidad de tocar cualquier instrumento, aparte produce música digitalmente, es muy bueno!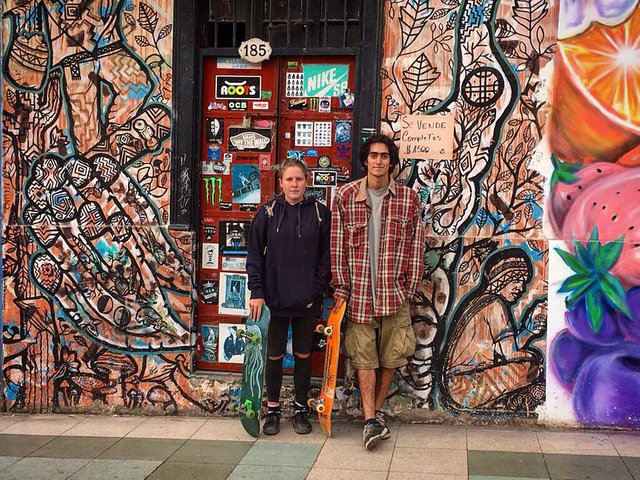 El viaje ya comenzó hace unos 4 meses, hoy nos encontramos en Lima, Perú. Quiero ir de a poco contándoles como han sido estos meses y de que se ha tratado el viaje, los altos y bajos, la gente, los lugares y como se va cumpliendo el sueño. Espero les guste nuestra primera publicación y pronto les voy a contar como fue que se nos ocurrió esto, y que ha pasado en este tiempo... Un abrazo grande!
Les dejare el link de nuestro IG!!
---
This post was published with Steemfounders.com - all the money from it will be transferred to the creation and funding of the account of the new user. Remember that you can also vote for the comment below to reward the moderator responsible for publishing this post.
The votes of the bidbots will not be taken into account - if you want to support the user with STEEM tokens, please transfer them to the @steemfounders account - please include a link to this post in your memo.