STEEM Food Tours #04 : PROGRESSIVE MAURITIAN CUISINE - Mauritius
It has been some time now since the amazing @jeffjagoe launched this very nice initiative!
Steem Food Tours is a weekly contest where you simply have to submit a restaurant review which will be forever stored on the STEEM Blockchain and you have a chance to Win STEEM too thanks to @jeffjagoe!
I wanted to participate earlier, but I just could not find enough time, sorry my friend...but anyway here I am today with my contribution...
---
I will reviewing the PROGRESSIVE MAURITIAN CUISINE Grill And Resto which is actually located on the paradise island of Mauritius!
I am the chef of this small bistro which I run together with the help of my family members!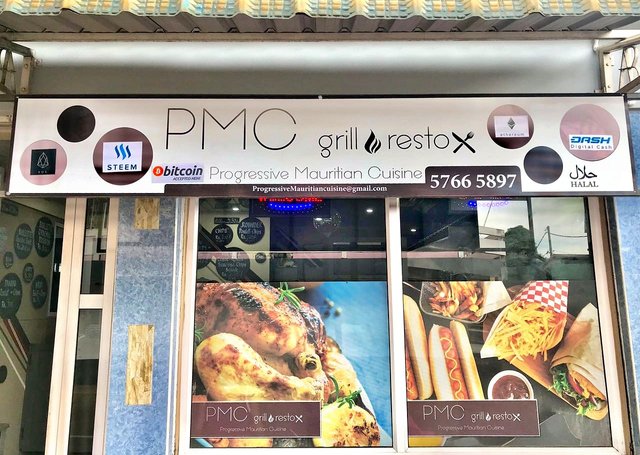 NAME : Progressive Mauritian Cuisine Grill and Resto or simply PMC Grill
Location : Mauritius
Cuisine : Progressive/Mauritian/International
Payment Method : Mauritian Rupee/Steem/SBD/Bitcoin/EOS/Dash/Ethereum
---
PMC Grill is only four months old, I opened it on the 1st of December 2017! With my +15 years of experience in world most famous hotels and restaurants, I finally decided to open my own 'bistro' where I can share my knowledge to the local people and friends visiting my country directly!
PMC grill is an open kitchen where I have only 3 seats made available for my guests to sit and eat on place...Yes 3 seats only!
Most of my clients have their orders packed as take away food!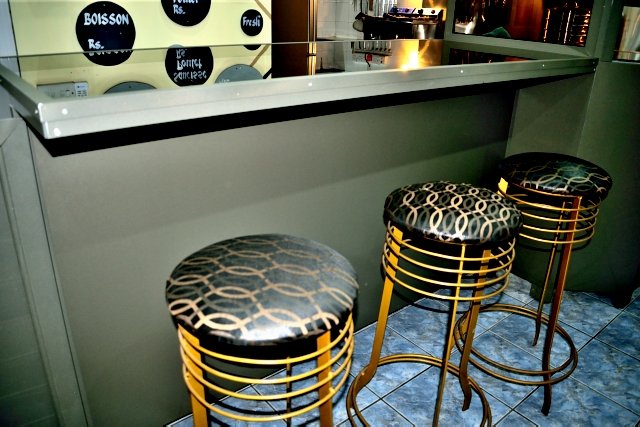 Why???
It was my dream to have a restaurant with the minimum of seating place available...with 3 guests...you are guaranteed to have the experience of your life at PMC Grill!
My guests have the opportunity to watch me and my family in action cooking/serving other people while I prepare personalized dishes for those seated!
These 3 seats act like a chef's table in fact!
---
Food
My cuisine that you will discover at PMC Grill is a progressive one! From grills to sandwiches and inspiration of the day to pickles...you got it all here!
One of the most important aspect of the menu of PMC Grill is that it reflects the season...products that we are serving these days may not be there next week and replaced by another product we feel would be best for that moment! You can read more here, an open letter to all my future guests!

I have made several posts on the food offerings of my bistro, you can check my blog for these yummy dishes...for now enjoy the below food shots taken there!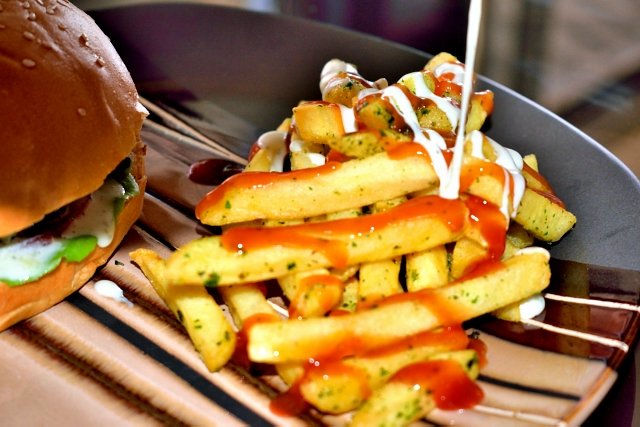 ---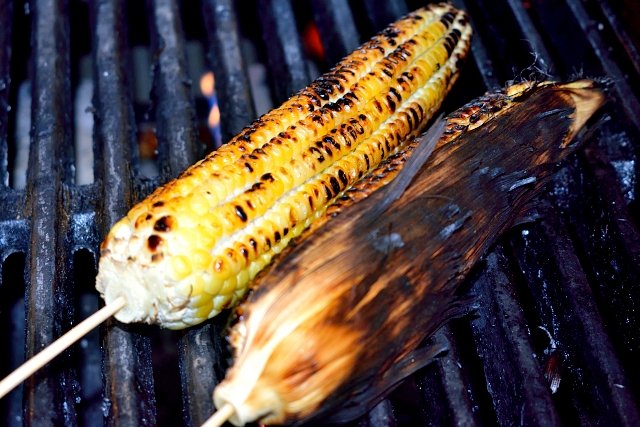 ---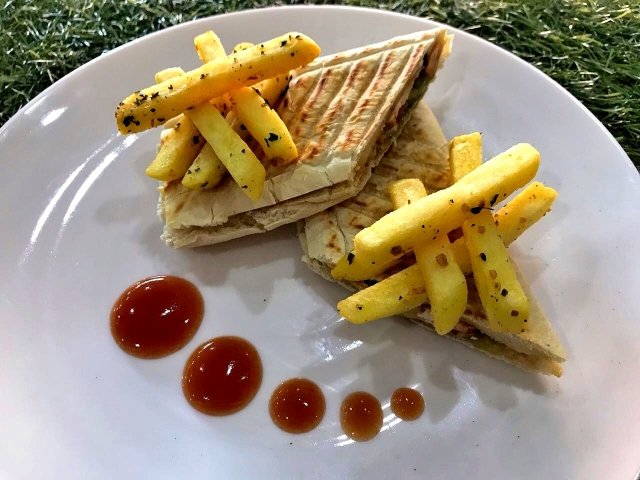 ---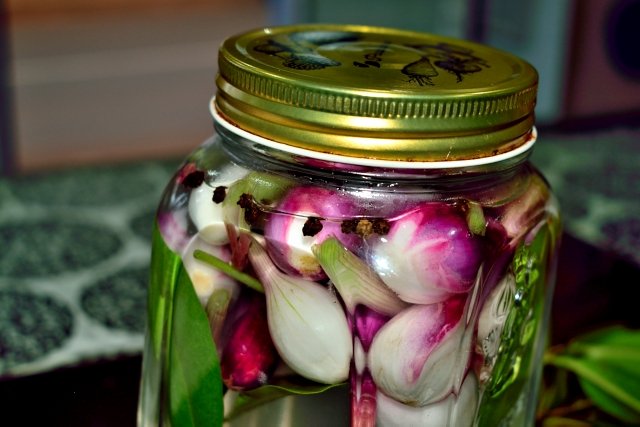 ---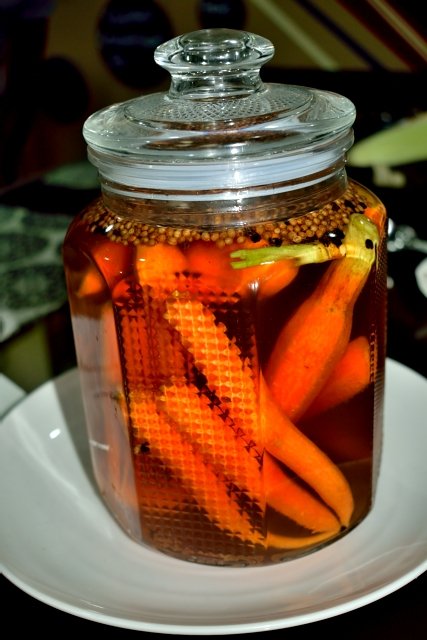 ---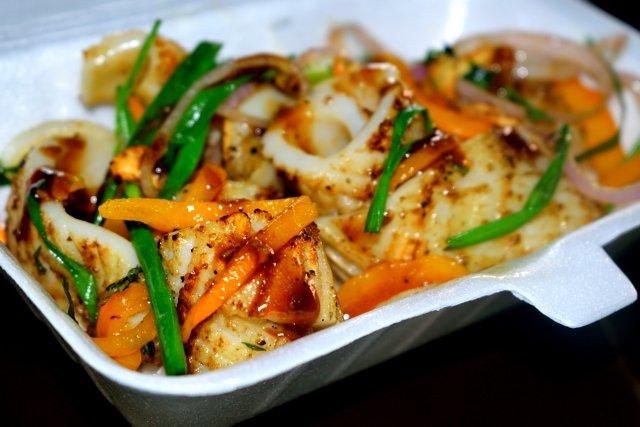 ---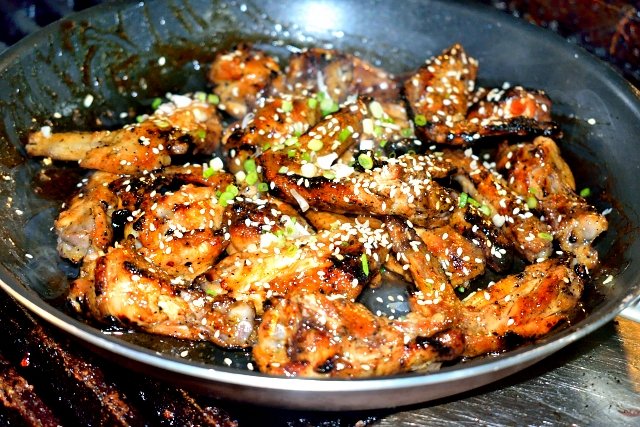 ---
Payment

Oh yes...PMC Grill is one of the first if not the first to accept cryptos as method of payment!
As I am an active steemian for more than 9 months now...acccepting Steem and SBD on top of Bitcoin/Ethereum/Dash/EOS was a logical thing to do!
So all steemians out there planning to visit Mauritius...you can have your daily food from PMC Grill with your blogging earnings here on steemit!!!
Simply transfer Steem or SBD to my wallet and your food will be served!
---
Location
PMC Grill is located on the paradise island of Mauritius! Simply click on the link below to get directly to the location!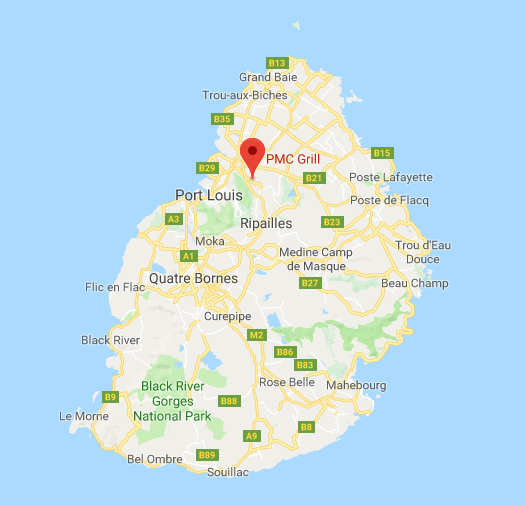 PMC GRILL
---
So voila my friends, my contribution to @jeffjagoe amazing project! I hope to see many of you steemians very soon...especially if you are visiting Mauritius!
If you want to read more on PMC Grill, check out the links i've provided below!
Thank you!
@progressivechef


Links