FOOD PORN : From the first bistro in the world to accept Cryptocurrencies as payment! What are you waiting for to enjoy these yummy dishes!!!
Hello world of amazing Steemians!
Welcome back to my daily post! If you have been following me here on Steemit for some time, you must have surely seen me posting about my bistro Progressive Mauritian Cuisine which I recently opened on the 1st of December 2017! Well this is where I spend most of my time, cooking delicious food for all my guests!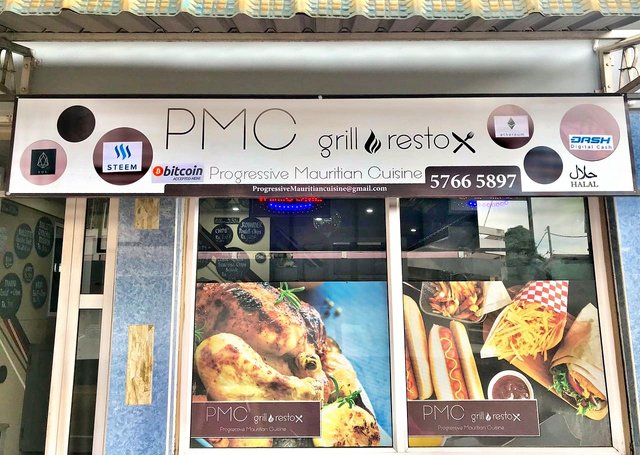 ---
Since I have been involved in the crypto world, I immediately became one of those rare hard believers in cryptocurrencies as the 'real money' of the future in my country! I am from the island of Mauritius btw!
Crypto is not so well known here, but I see a great opportunity to make people know about it through my bistro!
How???
By opening my bistro, I added some cryptos like Bitcoin, Ethereum, Dash and of course Steem and SBD as method of payment! If you want to learn more on this, please check out this post where I explained more in details on it and also the location of the bistro!
Since the day I put out all these info about cryptos in my bistro, so many people have shown interest in knowing more on them, especially steem/sbd and steemit in general! My goal to bring maximum people from my country has started and I already started making some family members to sign up...stay tuned for more news on same!
For this 2018 year, I have so many projects that I have planned and I am sure once all have started, things will be simply amazing on this side of the world!
---
As Mauritius is world known as a top spot for tourist, I am sure I will get to meet many Steemians here soon...well I have already met with some wonderful people like @sirwinchester, @soldier, @mrs.steemit, who were all here recently!
Apart from them, I unfortunately missed the opportunity in meeting up with @abh12345 and @osm0sis, who were also in my country recently...but I am sure we will meet up soon!
---
To all Steemians around the world...
My bistro Progressive Mauritian Cuisine is open for you all to come and enjoy the progressive type of food that I prepare everyday with the help of my family members!
Let me share with you some food shots from the bistro I recently took when I was little free!!! Enjoy!
Ps. All these food are available for Steem or SBD my friends...steemit is amazing!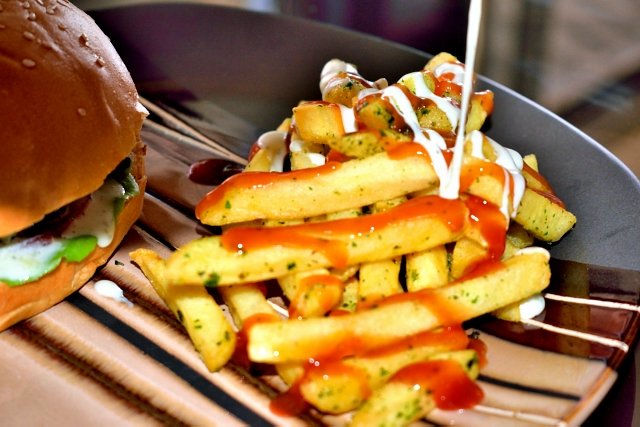 ---
Now when you are visiting Mauritius, no need for you to worry about exchanging currencies for food...simply come to my bistro, eat and pay by transferring crypto to my wallet...simple as that!
Here's my crypto chicken panini!!!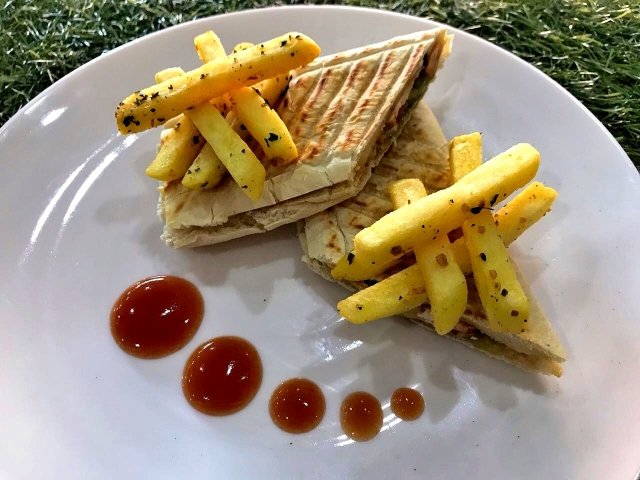 ---
Can you believe that for 1.5 Steem, at current price, you can enjoy one of these chicken skewers with pineapple in my bistro!?
They are served with salad and french fries!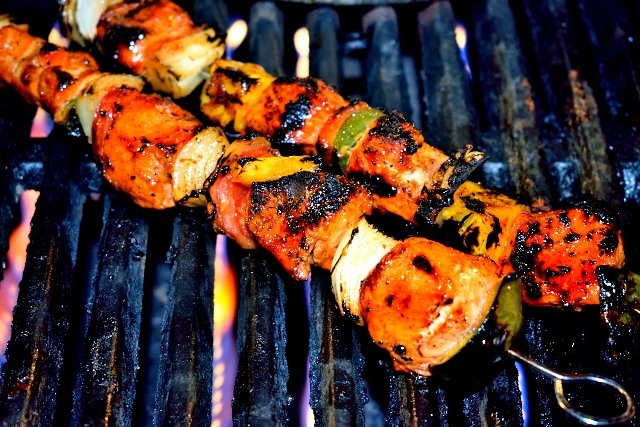 ---
Grilled calamari sauteed with vegetables and natal plum sauce is one of the new additions...get it for 2 Steem only!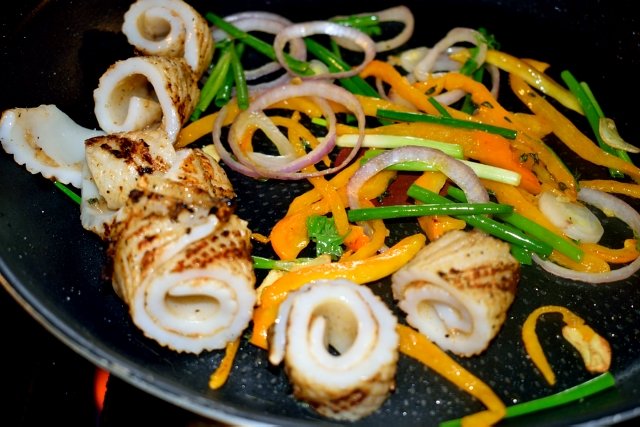 ---
Grilled chicken with tandoori spices, lamb cutlets or chicken sausages...make your choice or have them all together!
Grilled foods are actually one of the most favorite Mauritian food that you can't miss if you are visiting us...and you can have them at Progressive Mauritian Cuisine in exchange of crypto!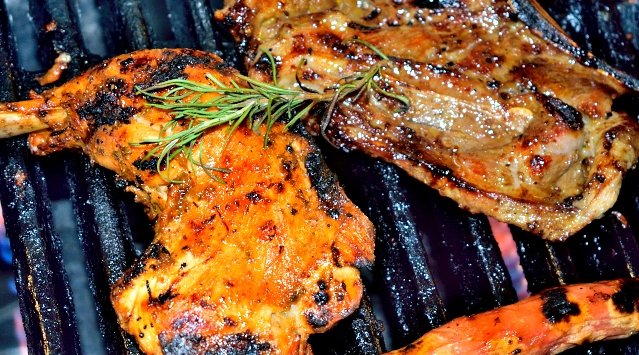 ---
Corns on the cob are in season right now here, and I am having great fun trying out different flavors in serving them...one of the best is corn on the cob with honey mustard butter!
With 1 steem, you can have four of these!!!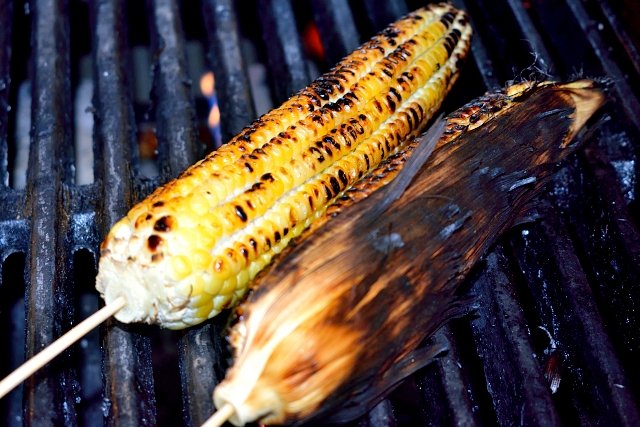 ---
I have shared these food shots from my bistro for you to get an idea of what is waiting for you if you are planning a visit to Mauritius soon or in the future!
The bistro is normally opened most days of the month - from 2pm to 9pm and will be closed only in the month of August 2018 as i have plans to travel to Morocco for vacation!
These are Mauritian dumplings, they are all homemade and enjoyed with a clear broth!
I serve chayote, fish and chicken dumplings in my bistro!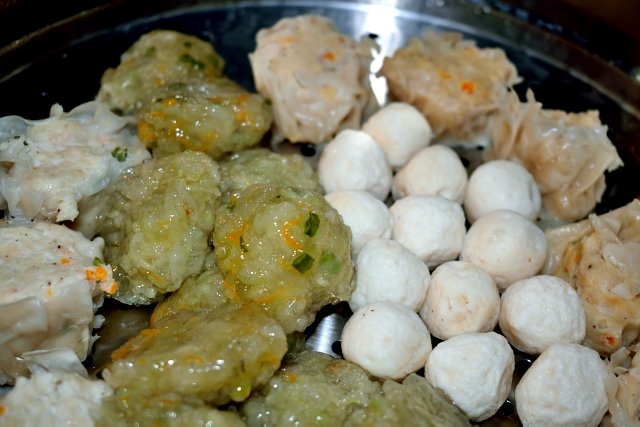 ---
So voila my friends, I hope this post will make your life easier when planning to travel to Mauritius at least on the food side!
It will be just great if more steemians around the world start these kind of offerings in their country!
Looking forward to read your thoughts on the comment section below!
I am using some bid bots to make this post reach the max of viewers, please do resteem for more to know about my crypto bistro!
Wish you all a wonderful day/evening ahead!
Steem On!
@progressivechef