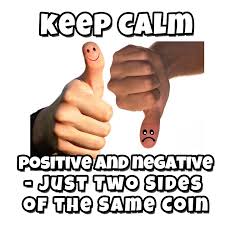 I posted about steemfollower about 9 days ago. I have also used it for slightly more than a week to test the system.
In my opinion after using it, steemfollower is only a tool that supposed to provide upvote exchange but your low quality article may not get much upvotes even if you kept upvoting for others in the system.
There are about slightly more than 10 000 members using steemfollowers hoping to get more upvotes for their posts. There are also daily trash articles and random photographs that are in steemfollower trying to get upvotes. Please do not get offended in any way as I am not particularly refering to anyone's article or post. I am just stating a general impression of steemfollower.
If you have felt frustrated as there are many posts attracting you to join steemfollower and getting you to be part of their referral. This actually help them to get free points that allow them to get more possible upvotes for their own posts in steemfollower. It can be really just a gimmick if you are not guided properly in using them. All the sweet and attractive comments about steemfollower are just bait to get you onboard and you are left hanging there without understanding why it didn't work for you! You ended up concluding this as a lousy tool.
Before jumping to a conclusion, you may want to read the creator's instruction about upvoting for good articles. I believe the intention of steemfollower is to help minnows and good authors who are posting quality articles but left unnoticed due to the overwhelming articles in steemit daily. A good article no matter how good it is, gets drown in a pool of other articles regardless of quality unless you have high steempower to get noticed.
Steemfollower helps to reduce the boundary since there are only about 10 000 members so there is a great chance for your good articles being noticed after spending hours working on it. I do agree that many have misused the system as there were so many junk posts.
Some personal suggestions of how to use steemfollower more effectively
Get a good title-
The best way to get noticed in steemfollower or even in steemit for your article is to get an effective title.
This attracts others to at least open your post. This is like your opening ceremony for your post. Give a good name to your title and topic.

Quality content
It has always been an emphasis but what is quality content?
A content you have great passion and knowledge about it
A content that many will be interested
A content with some of your personal opinions that helps others
Writing style
Keep it simple for readers especially if you are not good with English or you should just post in your native language
Provide pictures when they enhances your article. (Free from copyright issue)
Avoid begging for upvotes or asking for followers at the end as it does not build your reputation
Add a disclaimer at the end
We are not really any adviser so we are just posting using our own reading and research.
Never try to sound like you know everything as there are always better ones out there.
Be humble and you will grow very fast.

Reply to comment
Reply a comment as soon as possible.
I have tried my best to answer most comments when I can but with the great increase of my followers and my day job, I am slower in replying. I always try my best to reply every comment. I used the mobile app esteem to constantly check on my reply.

Upvote comments
Try to upvote comments.
This encourages your followers or would be followers to comment in future.
I am presently using esteem mobile app that allows me to go setting to adjust my voting power since I have not reached 500 steem power so I don't get the slider. This allows me to upvote as many comments as possible to give a token of appreciation. This does help minnows that do comment to earn a bit of curation. Not much but still something.
Just a note
Never use your active key for esteem, steemfollower, steemvoter etc.
You should just use your posting key only.
Remember to post quality articles to make good use of the system. This is a platform that the creator has spent time to help people like us who are new. It is not a spamming platform. If you have been using the platform wrongly, I hope you can change and post better articles. Just google and do some research. You can get lots of useful ideas and content to adapt into your own articles.
This is really the ending of my article. Use steemfollower wisely.
Disclaimer: This is my personal reflection and I am not in any position to instruct anyone what they should do. I am not responsible for any action taken as a result of this post. Never invest more than what you can afford to lose. I am not responsible for any of your losses. My post can only be a reference for your further research and growth. By reading this post, you acknowledge and accept that.