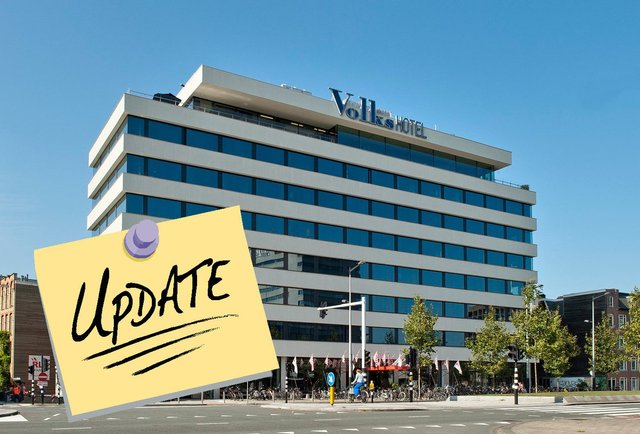 The exclusive SteemFest Block Reservation ended today. This means ANYONE can book those left-over rooms. If you decide to come to SteemFest, better act fast!
The Booking Instruction has changed now, since the regular web booking form is made available again through http://volkshotel.nl/en/hotel, so no need to write anymore manual emails.
Use promocode STMFST16 to book your room at Volkshotel!
And get that special SteemFest package price of € 285 per room for 3 nights.
So far, 95 rooms (out of 140) have been booked by SteemFest attendees.
And 8 rooms have been booked by non Steem users who won't understand a thing of what is happening to them, haha :) (Most probably they'll be users by the end of the weekend :P)