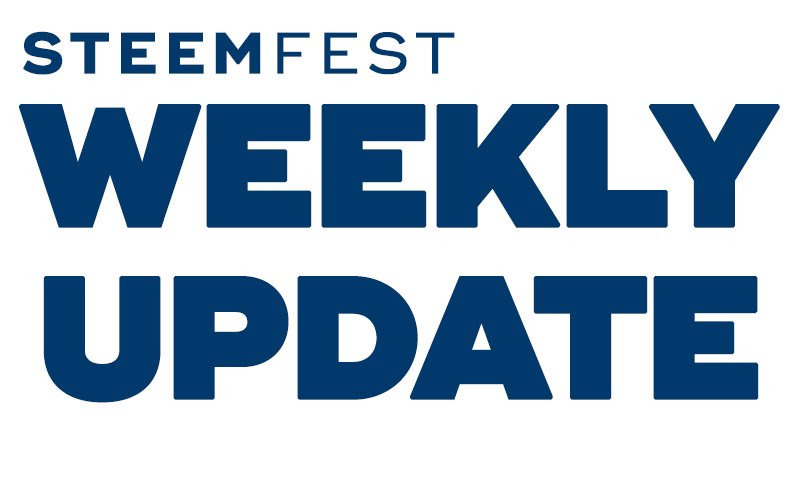 TLDR;
Again this update was not weekly, but nine-daily, with only 2 weeks left (and then some) time is ticking and grabs me. Also that rather nasty fly with stomach ache didn't really help, but hey, better now than during SteemFest!


Here is what I did this week these past 9 days:
Interview with @wadepaterson, the 20 questions guy. Still to be published
Coin interview about SteemFest
offtopic: setup a witness on Golos
Ordered practically all printed matters except the program schedules / map and lanyards / badges.
Worked on a SteemFest optimized map with 'TileMill' so we can supply you with a beautiful map of Amsterdam. (See excerpt below)
Worked with @good-karma and @cass on the SteemFest mobile app
Met with the Old Church about adding them as a location. (You could already climb the tower, but hey, how cool is it to actually enter Amsterdam's oldest building itself on SteemFest Sunday, they have a great audioguide too)
Had a 'tech talk through' meetup with SteemFest Saturday Conference Venue (Tobacco Theatre) together with livestream guy, their main tech supplier and 2 of the managers.
Mailed with all speakers at SteemFest prepping them a bit for the event!
Quick call with @xeroc about the strategy of the SteemPower (1000 SP for every attendee) distribution script.
Did a fun weekend afternoon 'SteemFest Location Preview Tour Video' with @futurefood ' Matthijs
Again a great batch of chats, calls and more chats and even less sleep :D
Together with @anduweb the 'SteemFest Helpdesk pages' with info's about how to get to the hotel have been updated.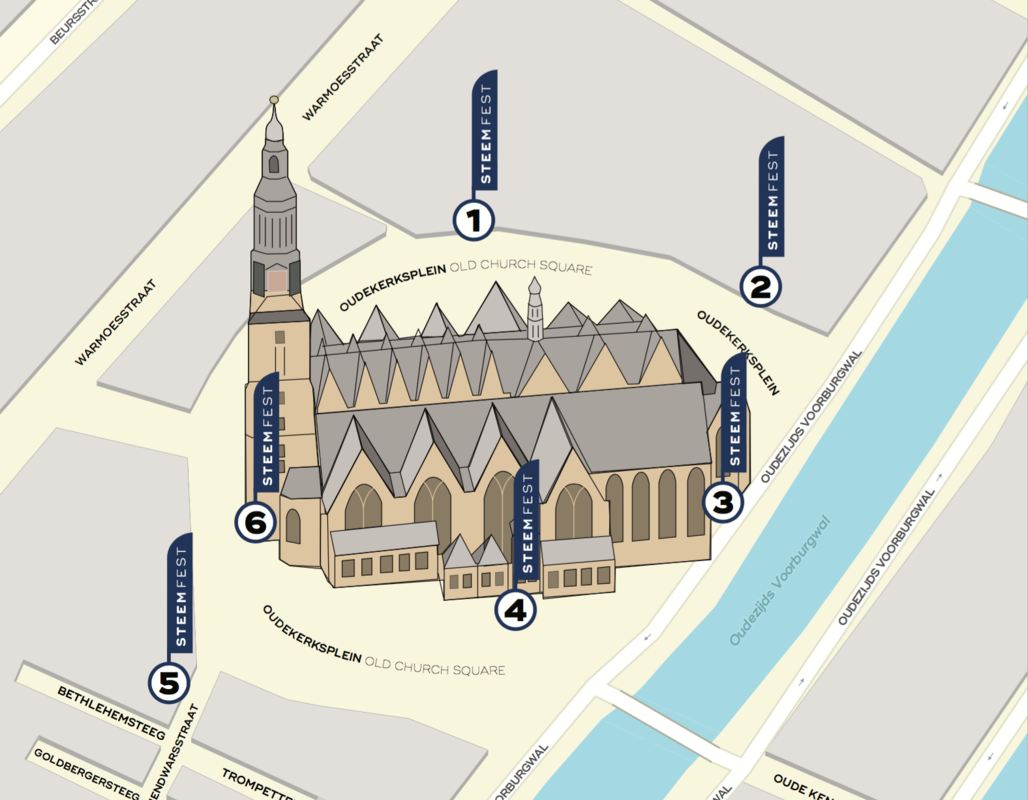 SteemFest's Sunday "Red Light Mashup" Locations map screenshot
Did you know you get 1000 SP donated by Steemit HQ if you attend (and show up at) SteemFest Amsterdam?
Be sure to buy your ticket asap and please don't forget to book your SteemFest Volkshotel Package by using promocode STMFST16
Interesting SteemFest reads:
SteemFest Location Preview Tour
Written, directed, editted and cammed by
@futurefood
: