📷 SteemFest Amsterdam Event Impressions #10: The Grand Vision of a Crypto-Tech Economy by wmougayar! 📺 (English/German)
There was a great speech about Blockchain technology by William Mougayar @wmougayar at the SteemFest in Amsterdam. If you didn´t watched the presentation so far, I want to point out the video for you. You can find it on the official @steemfest YouTube channel. William Mougayar, investor and author of the book "The Business Blockchain" is an advisor to STEEM, Ethereum, Coin Center, Open Bazaar and Bloq too. This is is penultimate SteemFest post.
[German] Auf dem SteemFest in Amsterdam gab es eine großartige Rede über Blockchain Technology von William Mougayar @wmougayar. Falls du die Präsentation noch nicht gesehen hast, möchte ich das Video gerne noch mal hervorheben. Du kannst es auf dem offiziellen @steemfest YouTube Kanal finden. William Mougayar, Investor und Autor des Buches "The Business Blockchain" is ein Berater von STEEM, Ethereum, Coin Center, Open Bazaar und von Bloq. Das ist mein vorletzter SteemFest Post.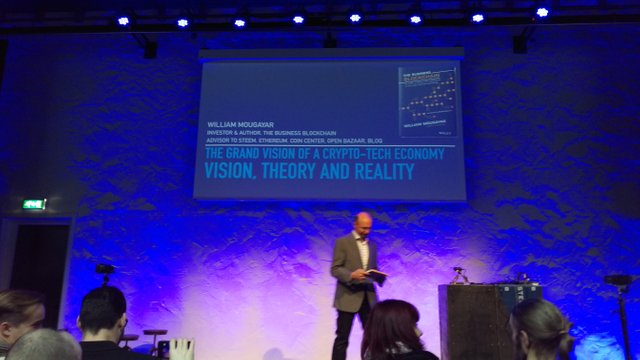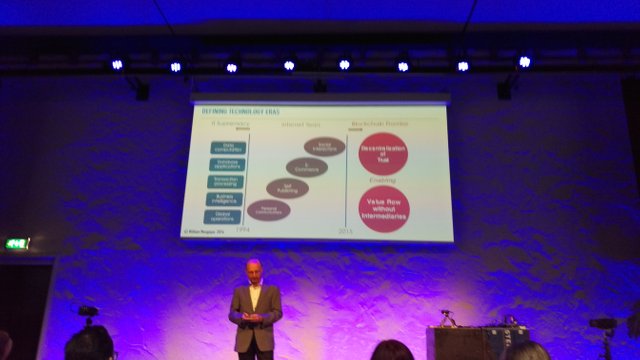 Pictures taken with my smartphone
---
Here you can watch the video presentation:
[German] Hier kannst du die Video-Präsentation ansehen:
---
Best regards and hear you in my next article!
[German]
Beste Grüße und wir hören uns in meinem nächsten Artikel!