Steemfest2 Lisbon - The Artistic,, Ancient City Awaits Me and My Birthday!
True presence is active at Steemfest
as we are being in the moment with each other
(and I'm admittedly, though not necessarily ideally,
delaying sharing with my Steemit friends back home)!
Steemfest2 is my second Steemfest birthday wish come true.  
Amsterdam last November was my first!

I love how all of these Steemians have gathered in this artistic, ancient city to celebrate it with me.
Our days and nights have been full-on from wake-up around 7:30 a.m. till the wee wee wee hours of the morning.  2 1/2 hours of sleep doesn't really feel quite adequate after little to no sleep for a couple of days before our departure to Lisbon, followed by 3 days sleeping on airport floors, benches and in airplanes.  But we are here, making the most of every moment we have together.  We've waited all year for this opportunity to connect with each other, so come rain or come shine, come sleep or no sleep, we are going to take in as much of this fabulous city, and our Steemian family as is humanly possible.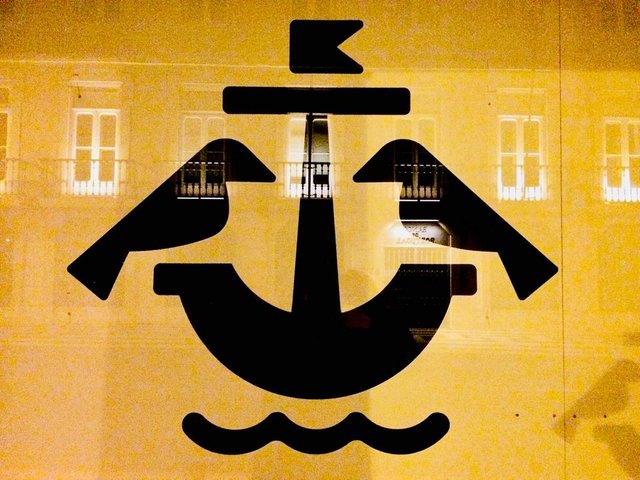 Upon our arrival @quinneaker, @saramiller and I were treated to whole hearted warm embraces by @lifemovedbysteem.  What a genuine soul, so full of life!  I was incredibly moved by her hospitality, her joyous expression, and the deep connection we immediately shared.  (Check out her  blog to see what's happening in Lisbon and the videos created together with @happymoneyman about her Steemfest journey.)  Not only did we get lots of hugs and appreciation, we also got a home cooked meal!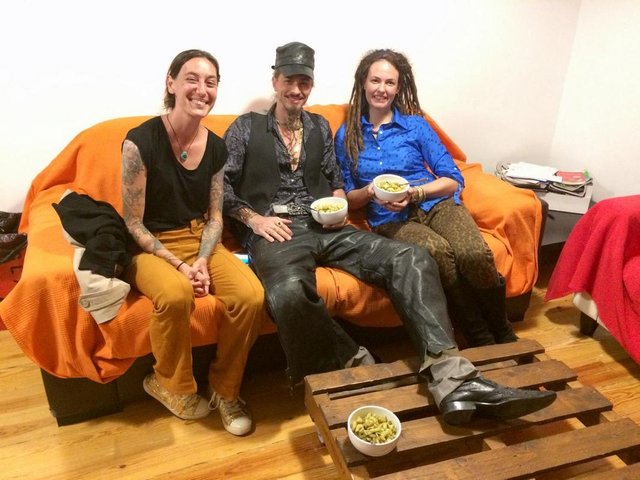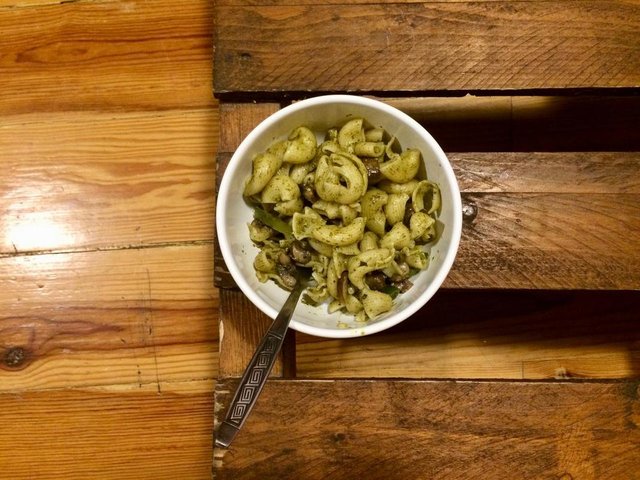 We took a walk late into the evening through this impressive city, in awe of the detailed and ornate architectural treasures that adorn nearly every nook and cranny.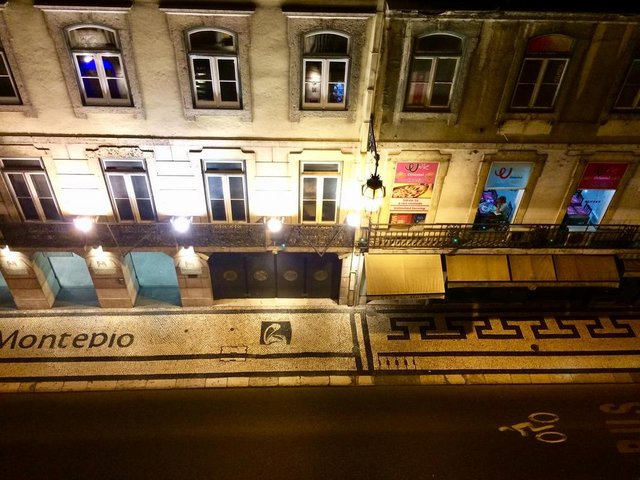 I love old things, as they have undeniable history that is carried on and expressed with true character.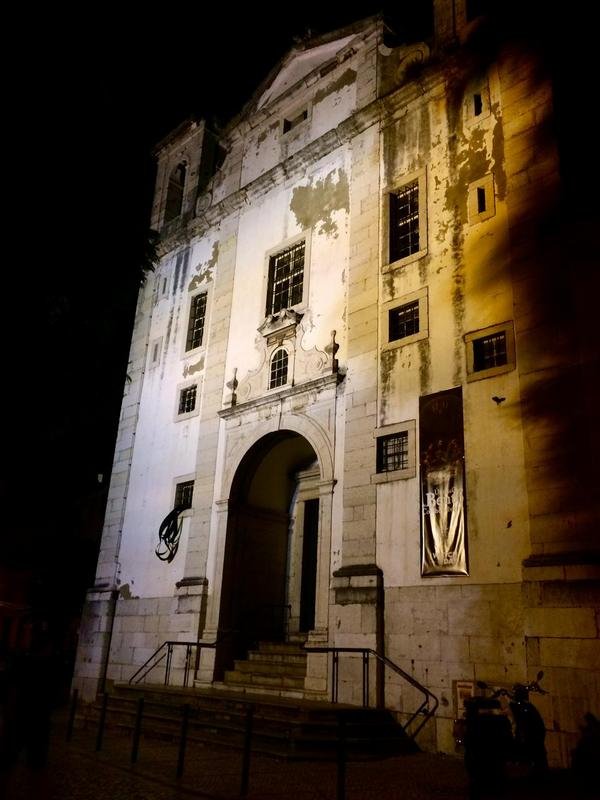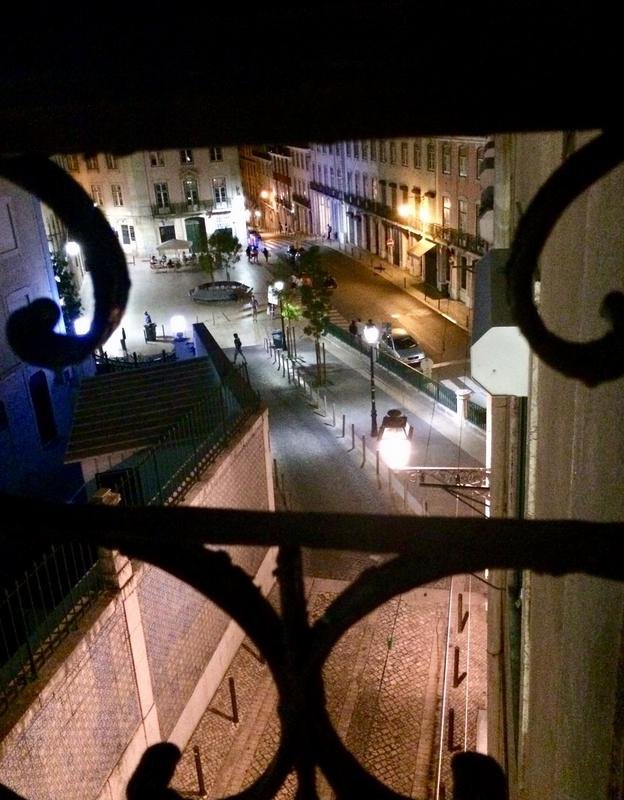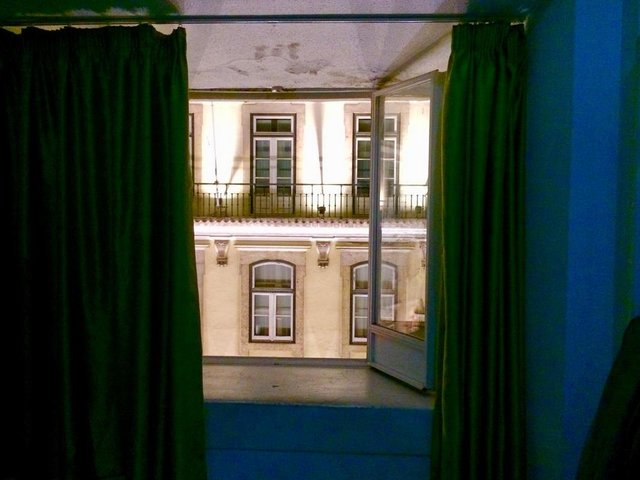 Scroll work in iron and in stone, intricate patterns on tiled walls, hand painted art, graffiti and peeling paint, express the charm of this city.  Some of the streets, and nearly every single one of the  sidewalks, is laid with these small stone-like tiles. There is a huge variety of different patterns, each tile securely laid to perfectly carry out the design.   There is block after block after block of mind-blowing, stunning creations.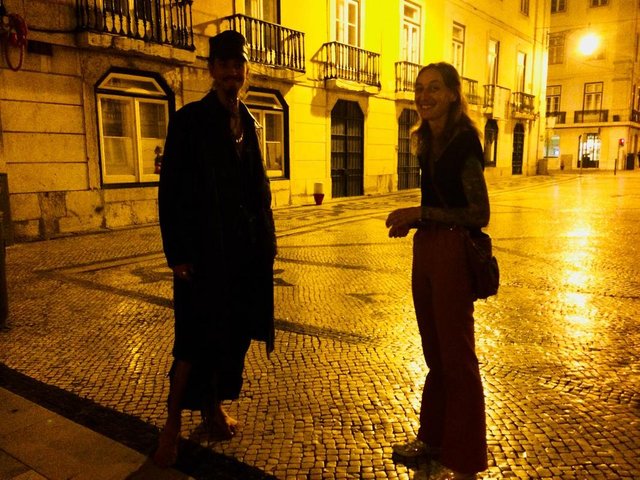 The sidewalks and tiled walls are so astounding that they deserve a post of their very own!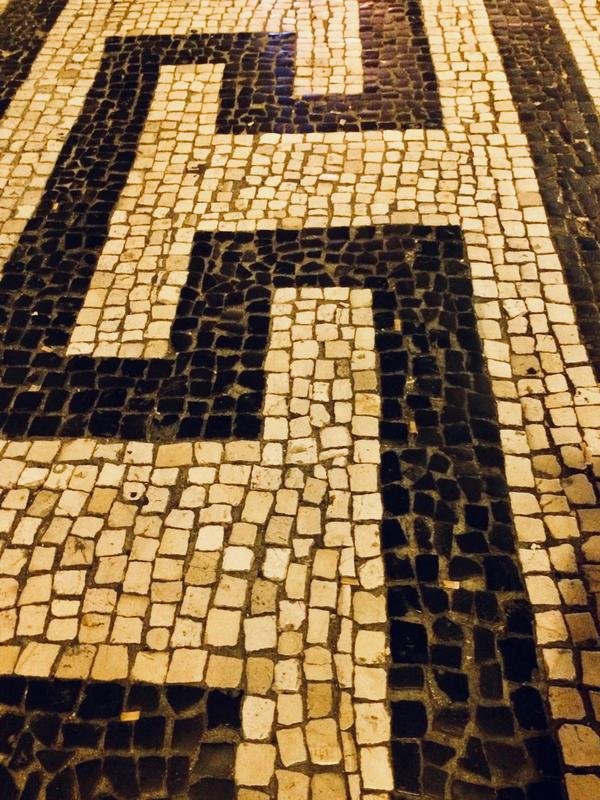 There are so many textures here that truly makes one feel the depths of it's history.    This is an artist's heaven to the eye - a photograph awaiting literally everywhere!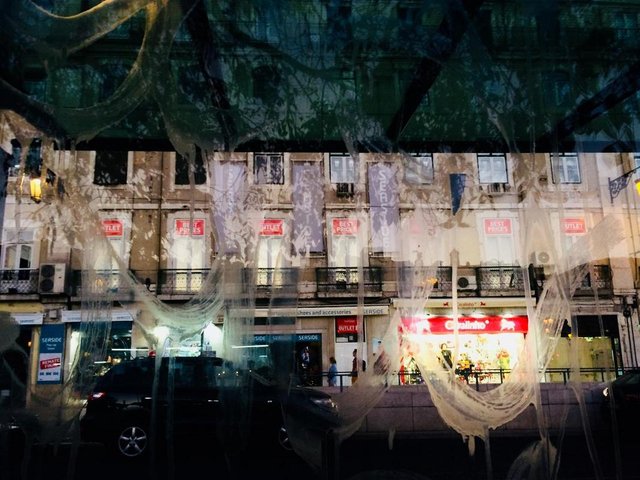 It's common for the streets to be quite hilly, some with staircases nestled amongst the towering city walls.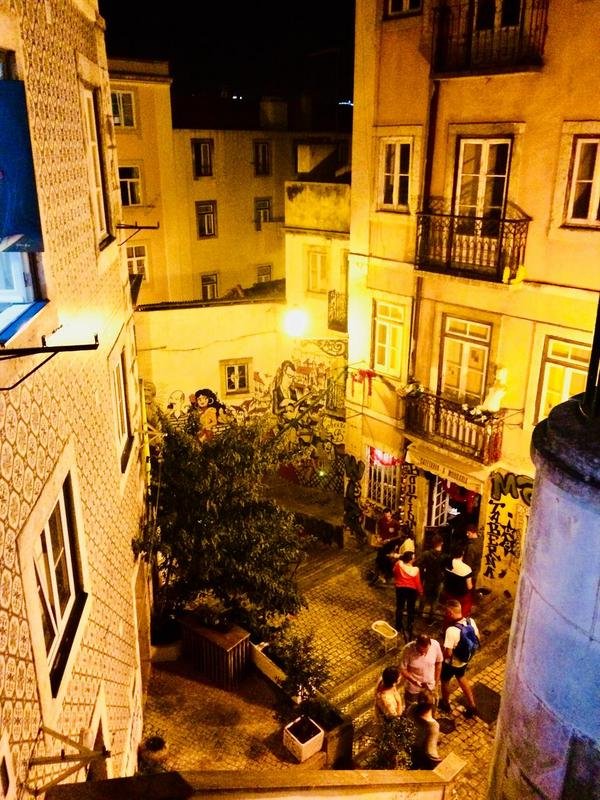 Graffitti is very common here, which I have seriously mixed feelings about.  Most of the painting is incredibly artistic, colorful and worth attentive examination.  And at the same time, it is as if these ancient walls are disrespected by people who take advantage simply for the motive of selfish self-expression.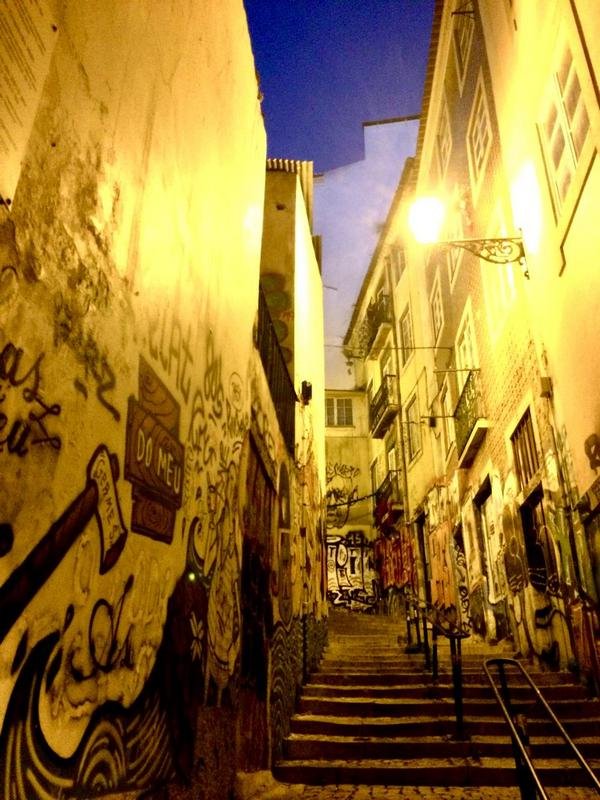 The buildings really are majestic, stately towering high above.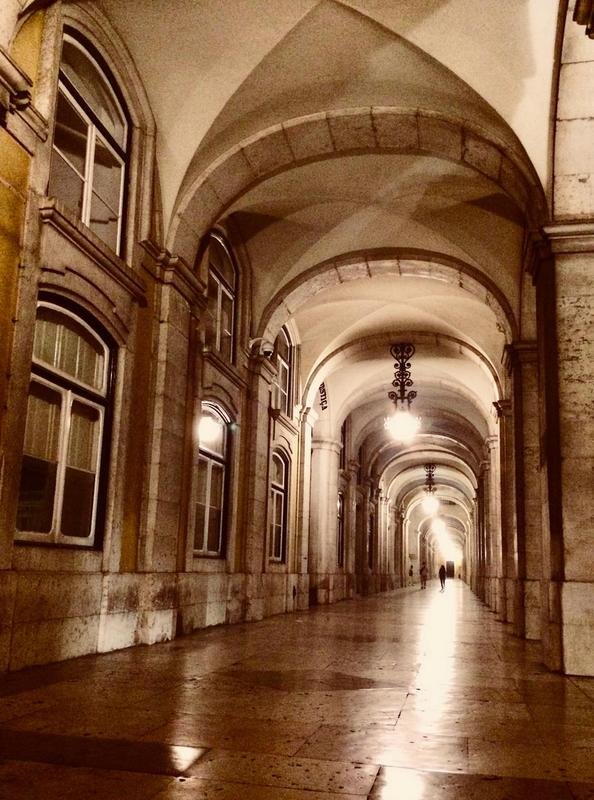 The well built, sculpted details are a fine example and reminder of the love and attention once given to the creation of a city, in heavy contrast to the fragile and easily deteriorating structures of modern day.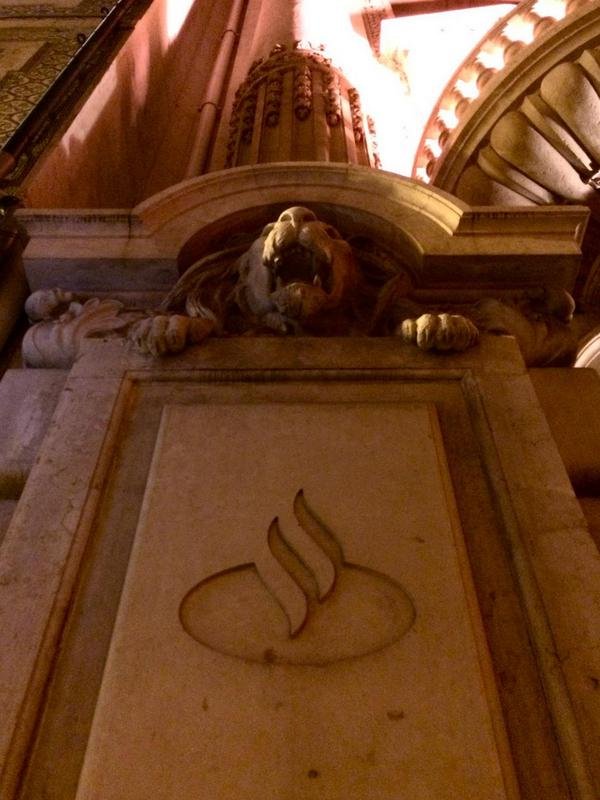 I also feel it was no synchronicity to find this symbol imprinted on the walls of this building -- so similar to the Steemit logo -- or should I say the Steemit logo of old?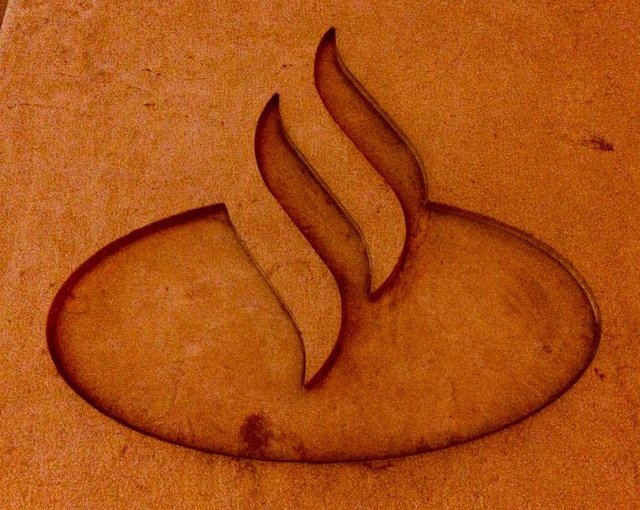 Are you aware that the Steemit logo we've come to know and love is no longer the Steemit logo?
(That's a whole topic for another post too!!)


 I'm in hopes that a few Steemians will still be here in Lisbon on Monday to celebrate my birthday with me.  I can think of no better way than to spend my birthday in this artistic, ancient city, with some family-feeling friends.
There is a lot of amazingness to be experienced before that celebration though.
So sleep will just have to wait 'til next week!!!