The Steem Fest season is on. We are officially three months away from the biggest Steem Blockchain event of the year.

---
If you don´t know what Steem Fest is, check out everything about it in @roelandp´s official announcement here, you can also have a look at the offical web page.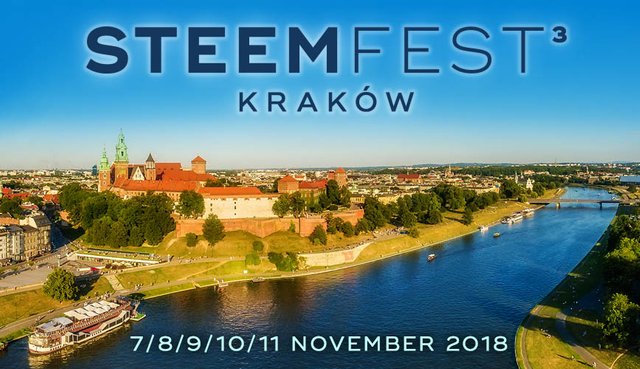 This is the second contest from the series. The first one is sponsored by Open Mic an you can check it out here
There will be more contest like this one, so please, focus in the one that fits your strengths the most, that way, you will have more chances to win the Steem Fest ticket and accomodation
---
Are you a writer? Do you want to go to Steemfest 3? If you answered "yes" to those questions, do we have an opportunity for you!
@blocktrades and @thewritersblock are joining forces with @anomadsoul to bring you our next contest: Write Your Own Ticket. This contest is open for everyone, but please know that the entries will be judged on writing skill and attention to editing detail, and that the second phase of the contest will call for fiction.
A FREE STEEMFEST TICKET! Along with apartment accommodations! It's worth putting some real effort into this. Gosh, what a prize!
The Writers Block Discord is available to everyone who'd like to improve their chances of winning by improving their craft. We do hang out and chat about ridiculous things there, but we also have regular writing workshops that focus on the mastery of fiction and storytelling mechanics. So, if you're interested in this contest but feel unsure about your ability to hold your own in a competitive environment, drop in and let us help you. That's what we're here for! Click our animated gif at the bottom of this post and it will take you to the proper link.
The Contest

---
Make a post talking about you. The real you, not an internet persona or public image. You don't have to reveal personal details, of course, but we're looking for sincerity and candor.
Tell us who you are on Steemit and what keeps you on the platform. What communities are you part of? How does Steem impact your day-to-day life?
Why do you want to attend Steemfest? What challenges do you face going, and how would you use the opportunity to improve your world and the Steemiverse overall?
The Prizes

---
The top ten entries of the initial contest phase will receive 5 Steem each, courtesy of @curie, and will advance to the fiction round. The top three entries in the fiction round will be awarded 10 Steem each, and the overall winner of the contest will get the Steemfest ticket and apartment accommodations!
Rules

---
1.- The title of your post must include the phrase: "Blocktrades /Writers Block Write Your Own Ticket Giveaway."
2.- Include a link to this post in your entry.
3.- Only one entry per person.
4.- Use the tags "blocktradescontest" and "writeyourownticket."
5.- You have until Thursday, August 23, at MIDNIGHT EST to submit your entry. Contestants who submit entries after the deadline won´t be considered for advancement to the next phase.
The next phase of this contest will call for fiction. We will ask you to write a short story under 2,000 words about a character overcoming great adversity to attend Steemfest. This can be a serious story about someone facing real hardship, or a funny story about someone suffering a series of unlikely (and hilarious) calamities, or anything in between. You are free to start working on your short story at any time, but DO NOT POST IT. Only ten entrants from the first phase will move to the second phase. Then you'll get two additional weeks to write and polish a story. If you post a fiction entry before the second phase, it will not qualify as your submission to the contest. We'll make another post next week with more information (and some tips!) about the fiction phase of the contest.
The Judges

---
The editing staff and admin of The Writers' Block Discord will serve as judges. Any TWB member with an entry in the contest will recuse themselves from this process.
Judging Disclaimer:

---
The Write Your Own Ticket judges reserve the right to forfeit submissions that are misleading, fraudulent, or plagiarized.
---
---
---
This is a @Blocktrades sponsored contest, if you like what they are doing vote for them as witness here
The writer´s block is an initiative supported by @noblewitness, if you like what they are doing vote for them as witness here
@anomadsoul is a proud host of this contest, if you like what he is doing vote for @ocd-witness as witness here