Okay, i was thinking on how i will start this entry for @derangedvisons Tell me about your Steemit Experience Contest! 50 Steem in Prizes!! . Then i decided i'll make it just like a story telling .. more of a personal touch on How steemit has impacted my life sincce i started and what it did , is doing and will be doing for me.. So let's start by telling you how i jumped in to steemit . It was all because of my friend / college classmate @sugarrainbow , she was the one who introduced steemit to me, that's way back December 2017. At first i was hesitant to sign up because i told her back when we're still students am not really good at journalism , that's how i think i am ( i graduated Mass Communication course , so we have this subject) . But she continously encourage me and finally i join this platform. Frankly speaking , at the very start it was the money , earnings that i will have that motivated me to push joining steemit, being a fulltime mom and no income , i thought this is the best way that time coz i remember those days SBd was like at ₱400 . So my eyes are getting bigger knowing that i can earn much as long as i write good content , so i keep going..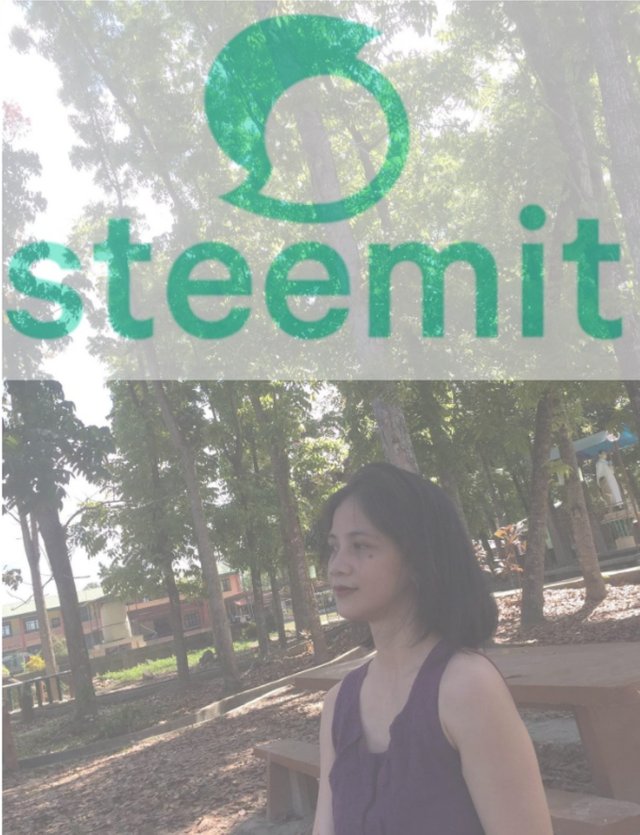 Now let me share to you what steemit has done for me and how it impacted my life...
Steemit has become a friend of mine
Some might think this is crazy, right? steemit? your friend? huh? Yes! i consider steemit a friend because we have moments in our lives when we don't wanna talk to anyone or you feel like no one would like to talk to you , or probably everybody seems to be busy. This platform lets me share my feelings, my thoughts, my opinion.. probably not everyday but just those times i feel like it , a friend you can just share anything you want without being judged or criticize. It had helped me throw away whatever guilt , anger loneliness , disappointments , happiness and all that i can feel. It may not respond on me , i mean steemit itself , but this is how my second item would come in.. all the replies and comments i had , i am having and will have is where i found my new friends..
Via steemit i found virtual friends
Yes , i have found friends in here , some maybe just acquaintances , but there are these people whom you are still in touch with even they are not so active anymore , some are still active though. I am thankful to steemit because i got people who can understand me , who are helping me and can help me grow and be better , not just on blogging or writing but more of improving myself , be it as a mom , a wife ,a sister , a friend , a citizen and a member of this community. It's very easy to find new friends , but hard to keep those who would really stay with you even on downtimes. Steemit has given me those people maybe not much but those i can call gems of friendship , and with this .. comes my item no. 3.
Steemit Opened my door to the Crypto Sphere
I never knew anything about bitcoin and all these stuff that goes with cryptocurrencies.. Honestly , i never even realized that by joining steemit , i am already in th e crypto world. More to this , i learned a lot about it , from different tokens and coin, to airdrops.. faucets.. and even basic trading. I was a bit nervous about this before because we got lots of numbers here , and math seems to hate me , LOL. But with the help of those virtual crypto friends ( you know who you are) From the instructions , how to's , i really learned a lot about crypto.. And i mostly go and say , "Oh i see, now i know" , Oh, that's how simple it is , thought it was hard" . The crypto sphere had brought me so many new ideas and even cash on my pocket, so grateful.. So this is how i came up with my item no. 4...
Steemit is a Financial Assistant
It may not look that positive for others at the moment, because of SBD & Steem's price right now , but i just can't forget how steemit had helped me financially. I cannot say it has given or is giving me financial freedom , but steemit is indeed a help. Way back when the price of SBD was still so amazing , i was able to provide that ₱18,000 down payment for this apartment we're living at right now.. I think that was the biggest cash out i had from steemit . Then others were for groceries , dine outs , diapers and toys for my kids. And since it's steemit where i knew about crypto from , i have earned a lot from crypto activities as well. So up until now i consider steemit like a financial saviour during those times we eventually needed funds , it may not be that big , but still can assist me , thanks steemit.. And because of this , i've realized my item no. 5...
I can write and blog my own way
Yeah! i thought i can't do it beforehand , like i've mentioned earlier , when i wasa masscomm student i was more into productions and not journalism.. but i guess history tell itself. Back when i was in high school , i was also a member of our school news paper , but more on feature and creative writing. Because of steemit , i've found out that i can be good at poetry writing , especially those with rhymes. And because of this as well i believe i became better on english language be it oral or written.. And up to date.. i still write , personal blogs , poems , thoughts , feature and hope to discover more of what i can write about... And again , this is where my next item comes from, no. 6...
Self Esteem
When i started to became a full time mom , just doing all chores and taking care of my kids and staying at home mostly 24/7 .. i came to a point that i no longer believe in my abilities and i thought i can't do anything more except being a mom. There came steemit , i started to write.. i started to share. Every people who visited and visits my blog , those advices and all ,made me realize that i can somehow affect and touch others lives in a positive way , that you can learn from them and i can too. That i can be better in all aspects and be more positive in life .. and to not stop believing myself . Because of steemit and the crypto sphere , i discovered that myself can do more than i think i can.. and that everyday i always a new chance for me...
Steemit Educated me about the World
This is what makes steemit more beautiful.. People from all over the world can talk and interact with each other. Despite the differences , we still have one heart that understands... Steemit has been a learning for me everyday. From the facts of different countries , how people are living , their food , favorite things to do ,and even their history. Of course we also learn the current events . the beautiful places and amazing cultures and traditions . And everyday i am still learning and learning, thank you steemit.
---
---
much love,